22 Oct 2021 By AWAY IN STYLE
On an original idea by Francis Ford Coppola "Invenit" and "Fecit" by François-Paul Journe
源自 Francis Ford Coppola 的原创概念(Invenit 发明),
并由 François-Paul Journe 变为现实(Fecit 制造)
为庆祝 Octa 1300 自动机芯问世 20 周年, FPJourne 隆重推出这枚将机芯精髓发挥得淋漓尽致的腕表,其 内置一个仅靠 Octa 机芯主发条便能驱动的机械装置,要研发出如此精密巧妙的机械结构绝非易事。
腕表的小时以不同位置及组合的活动式手指去显示,并会在瞬间完成转换 (出现或消失),手指的设计灵感源 自现代外科之父 Ambroise Paré(1509-1590)所发明的机械手。分钟则透过表盘上 12 时位置的指针及转 盘式分钟盘作显示。
「这款腕表的概念诞生于 2012 年,当时我正在 Francis Ford Coppola (弗朗西斯·福特·科波拉) 位于纳帕 谷的家中享用晚餐。他问我能否打造一枚以一只手去显示时间的腕表,我回答说这个想法很有趣,并需 要研究一下。但如何用 5 只手指去显示 12 小时呢?这不是一件容易的事情,这个挑战的复杂程度激发 了我的灵感及创作动力。当我想通了以后,Francis 便立即发送了手指位置及组合的草图给我。时隔两 年多,我才终于有时间专注于制造这枚腕表。而经过 7 年的研发,我很高兴地为您介绍这枚 FFC 原型腕 表。」
腕表搭配独特的钽合金表壳和蓝色指针,与 F.P.Journe 过往为 Only Watch 慈善拍卖所创制的腕表的风 格一脉相承。
技术规格
型号: FFC Blue
代号: FFC
表壳: 表壳以钽合金为材质,特地为 Only W atch 慈善拍卖而创制
表盘: 数字式小时以蓝色机械手作显示,瞬跳式装置,仅此一枚,特地为 Only Watch慈善拍卖而创制
转盘式分钟盘
机芯: 自动上链机芯,机芯编号 FFC 1300.3,以 18K 玫瑰金铸造
单向自动上链摆陀以 22K 5N 金铸造
镌刻 Ambroise Paré (1509-1590) & F.F.Coppola 表带: 橙色鳄鱼皮表带
尺寸: 直径:42 毫米 / 厚度:10.70 毫米 零件数目: 机芯, 396
功能: 2
估价: 300,000 – 400,000 瑞士法郎
俗语说:「幸运之神眷顾勇者」。来自普通理发师家庭的安布鲁瓦兹·帕雷 (Ambroise Paré),不到十五岁就 在他的家乡拉瓦尔(距离巴黎以西 300 公里)加入了理发师行业。谁能想到这位年轻人后来会成为首席皇家 外科医生,研发多项创新的医疗技术,为医学界作出重大贡献?
学徒 那个年代的理发师除了理发外,亦会为客人提供涉及皮肤和血液的服务,更会进行基本的医疗护理。然而年 轻的帕雷拥有更伟大的梦想。他不但勤勉踏实,而且头脑灵活并富有创造力,他将摆脱社会束缚,通过成为 一名外科医生来塑造自己的命运!
因此帕雷决定前往巴黎,在国家主要的医疗中心巴黎主宫医院学习。在那里,他学习解剖学并在尸体上练习 ,学习调配药物的正确分量和比例,他还协助医疗理发师进行各种医疗程序。三年间(1533 年-1536 年)帕 雷拼命工作,吸收各式各样的医疗知识,赢得了同学们的尊敬。
可惜的是他既不懂希腊语也不会拉丁语,这样要成为一位医疗理发师根本是不可能的事。尽管医学是一门主 要讲求经验的科学,26 岁的帕雷却因为无法回答理论问题而未能通过医疗理发师的考试。然而他并没有气馁 ,他决定通过一条截然不同的途径寻求进步:军事生涯。
外科医生
纵使他没有通过考试,帕雷仍能于 1536 年在法国军队的旗帜下,以医疗理发师的身份入伍。他明白到这是 在服务他人的同时寻求进步的最佳方式。当时,欧洲卷入了两大强国—法国(由弗朗索瓦一世统治)和西班 牙(由查理五世统治)之间的长期战争。
这经历使帕雷意识到,传统的医学方法无法治愈由革命性新武器所造成的各种伤口。当时战场上使用的火绳 枪是一种肩扛枪炮,它的子弹可以粉碎、挤压和烧伤中枪者的身体。在这种型新武器面前,古代医师(希波 克拉底和盖伦)的学说都显得过时了。
帕雷认为这些新式伤口不应该按照传统惯例,以沸油及烧红的烙铁来处理。他主张在取出子弹后,使用新式 的香膏和舒缓药膏来减轻伤口的炎症,以降低患上败血症的风险。他更在 1542 年发明了摘除子弹的工具, 令他出众的创造力在战场上崭露头角。
在 1545 年,帕雷因为以法语出版了他的第一本书《铳创疗法》(Les méthodes pour soigner les plaies par arquebuses) (Methods for treating wounds caused by harquebuses) 而声名大噪。通过这作品,他不但 改革了古典医学,更抵制了当时作为医学语言的拉丁语。他对医学院嗤之以鼻,但他并不是当时唯一一位蔑 视医学院的人。同年弗朗索瓦一世去世,他的儿子亨利二世继位,并继续进行与西班牙的战争。
在 1552 年的战役中,帕雷引入创新的截肢后动脉结扎术,为痛苦的烧灼治疗和频繁的败血症画上句号,如 此伟大的贡献令他被誉为「现代外科之父」。
在亨利二世和贵族的支持下,他于 1554 年成为一名皇家外科医生。随后,渴望取悦国王的医学院亦颁授了 外科医生的头衔予帕雷。
朝臣
帕雷是一位杰出的策略家,在宫廷上推动外科医学的发展。然而在 1559 年 7 月 10 日为庆祝法国与西班牙的 和平条约而举行的一场比武中,面对亨利二世被蒙哥马利 (Gabriel de Montgomery) 的长矛刺穿眼睛一事,帕雷却无能为力。继位的弗朗索瓦二世确认了帕雷的任命,可惜即使帕雷尽了最大努力为他诊治,这位年轻 的国王于 1560 年去世,享年 16 岁。
帕雷渴望了解两位国王的死因,因此为他们的尸体进行了尸检,这在当时来说是一大突破,故此帕雷被称为 「法医学之父」。这种新颖的做法给王太后和摄政王凯萨琳·德·麦地奇(Catherine de Medici)留下了深刻的印 象。 1561 年,她提拔他成为首席皇家外科医生,为国王查理九世(亨利二世的第三个儿子)服务。
帕雷生活在动荡不安的时代中,法国和西班牙之间的战争持续了整个 16 世纪上半叶,直到 1559 年才结束。 紧随其后的是自 1560 年开始、法国天主教徒和新教徒之间的法国宗教战争。当时摄政王凯萨琳·德·麦地奇建 议王室在 1564 年 1 月到 1566 年 5 月期间于法国各城市出巡,藉由向臣民展现国王查理九世的王室威仪来 缓和紧张局势和解决分歧。身为首席皇家外科医生的帕雷跟随高官的队伍前进,但他并没有对这种荣誉感到 骄傲自满,反而利用长途旅行的机会结识了许多理发师、接骨师和药剂师,并向他们学习及进行交流。
作家
当圣巴托罗缪大屠杀于 1572 年 8 月 24 日在帕雷居住的巴黎发生时,政治和宗教气氛变得沉重。随着查理九 世在 1574 年去世,情况更为混乱。继任的亨利三世(亨利二世的第四个儿子)任命帕雷为首席皇家外科医 生,并赋予他两个新的职位:侍从和国王的顾问。
当时已经六十多岁的帕雷大概再也不会离开巴黎了,他决定用他的金钱和影响力来汇编该时代的所有医学知 识。他撰写新的论文,并对旧论文进行更新,同时完善了他的早期作品。他的作品《帕雷全集》(Œuvres) 初 版于 1575 年出版,他以法语书写,以便所有人都能阅读。这引起医学院不满,发起了一场损害他声誉的运 动。尽管如此,由于他得到国王亨利三世的支持,令帕雷从他们的小动作中得到了一定程度的保护。 《帕雷 全集》经多次重印:1579 年的第二版、1582 年的第三版、1585 年的第四版,以及 1598 年在他离世后重印 的第五版。 《帕雷全集》 共有 29 卷,内有 1228 页大型插图,是 16 世纪医学知识的杰出纲要。
安布鲁瓦兹·帕雷的假肢的插图
发明家 在整个职业生涯中,帕雷都专注于病人的福祉,其中一个例子是他对假肢的前卫态度。他某些发明是出于美 学考量,例如可装置在眼窝内的人造眼 ; 按照脸部原来形状制造、再用线缝接的金属鼻子;可以固定在现有 的软骨上、以煮过的硬纸板所制成的人造耳朵等。
他还发明了假肢,这是结合创造才能和技术知识的杰作。他所研发的假肢手臂和假肢腿的机械结构极为复杂 ,其巧妙之处绝非三言两语能够充分表达。
不得不提的是他所发明的假肢手掌,有着类似于钟表的设计。假肢手掌的机械装置在按下按钮时会张开手指 ,而两个弹簧会将它们带回原来的位置,就像手掌自然闭合一样。
从 16 世纪到第一次世界大战(1914 年-1918 年),安布鲁瓦兹·帕雷发明的假肢装置一直是重要的参考资料 。由于他巧妙的发明和独到的见解,帕雷被尊崇为「现代外科手术之父」。
Charles Journe Paris, Septembre 2021 巴黎, 2021 年 9 月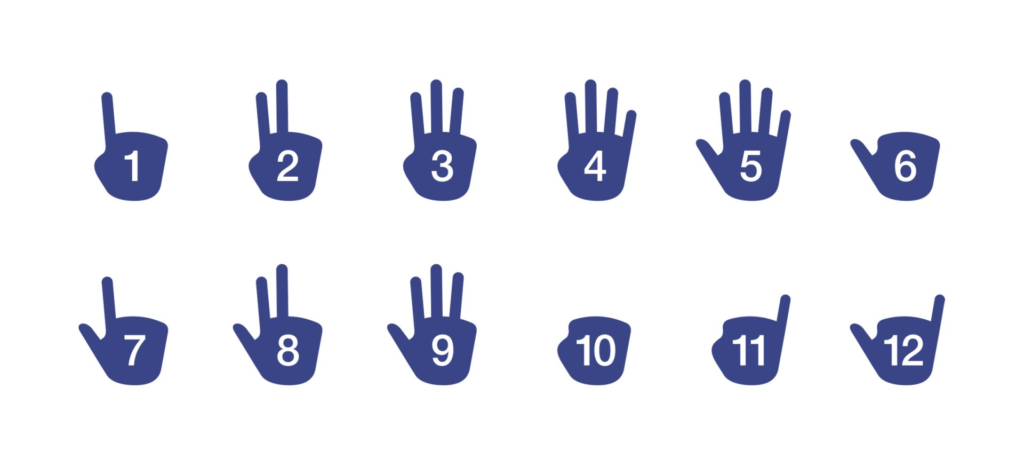 On an original idea by Francis Ford Coppola "Invenit"
and "Fecit" by François-Paul Journe
This year, F.P. Journe celebrates the 20th anniversary of the automatic Octa Calibre 1300 in all its forms.
This latest opus is the ultimate version of the legendary model, with an automaton powered solely by the Octa movement's mainspring. As one might expect, this was no easy task.
The minutes are driven by a rotating disk located at 12 o'clock, while the mobile fingers appear or disappear instantaneously, indicating the hours by their position.
The fingers were inspired by a mechanical hand created by Ambroise Paré (1509-1590),
the father of modern surgery.
"This watch was born in 2012 while having dinner at Francis Ford Coppola's house in the Napa Valley. He asked me if it could be possible to tell time with a hand in a watch. I replied that the idea was interesting and required thinking about it. But how to display 12 hours with 5 fingers? It was not an easy matter and this complex challenge inspired and motivated me. Once I figured it out, Francis immediately sent the sketches for the fingers positions. After more than 2 years, I could finally focus on "Fecit". After 7 years of development, I am proud to present the FFC prototype".
A unique Tantalum case and blue hand, in the same vein as other F.P.Journe Only Watch timepieces in years past.
Model: Reference: Case:
Dial:
Calibre:
Bracelet:
Dimensions:
Number of components: Functions & Complications: Estimate:
Model name/Reference
FFC Blue
FFC
Tantalum, unique case exclusively developed for Only Watch.
Instantaneous digital hours indicated by an automaton blue hand, unique piece exclusively developed for Only Watch.
Rotating minutes.
Automatic FFC 1300.3 in 18K rose Gold.
Unidirectional oscillating weight in 22K 5N Gold, engraved Ambroise Paré (1509-1590) & F.F.Coppola.
Orange alligator strap.
Diameter: 42 mm / Thickness: 10.70 mm. Movement: 396
2
CHF 300,000 – 400,000
Ambroise Paré, a French Genius (1509/1510-1590)
As the saying goes, Fortune favors the bold. Who could have imagined that the young Ambroise Paré, who came from a modest barber's family and began practicing that profession before he was fifteen in his native village of Laval (300 km west of Paris), would become the first royal surgeon, introducing many important medical innovations?
The Apprentice
At the time, barbers dealt with hair, skin, and blood, as well as simple medical treatments. This, however, was not enough for the young Ambroise Paré! He dreamed of greater things. A hard worker with a quick and creative mind, he defied the social constraints of the time and took charge of his own destiny by becoming a surgeon!
Consequently he travelled to Paris, where the renowned Hôtel-Dieu hospital was located. It was one of the most important medical centers in the kingdom. There Paré studied anatomy by practicing on cadavers, learned the correct dosages of medicine, and assisted barber surgeons. For three years (1533-1536), he worked hard, learned a great deal, and was highly respected by his fellow students…
Unfortunately, he knew neither Greek nor Latin, which was inconceivable for a barber surgeon! At the age of twenty-six he failed the examination for a barber surgeon's degree due to his inability to answer a theoretical question – despite the fact that medicine is an empirical art. That did not discourage him, however! He decided to seek advancement through an entirely different avenue: a military career…
The Surgeon
Supremely pragmatic, in 1536 Paré enrolled in the army as a barber surgeon – without having passed the exam – to the French army. He realized this was the best way to seek advancement while serving others. At the time Europe was embroiled in a long war between the two major powers of the day – the kingdoms of France (ruled by Francis I) and Spain (ruled by Charles V).
This experience led Paré to realize that medicine as it was traditionally taught was powerless to heal the kinds of wounds created by the revolutionary new weapons that had come into use. The harquebus was a sort of cannon that was carried on the shoulder, and whose bullets smashed, crushed, and burned victims' bodies… The teachings of the great physicians of antiquity (Hippocrates and Galen) were made obsolete by this new weapon… Paré explained that these new types of wounds should not be treated, as was the custom, with boiling oil followed by the application of a red-hot iron. He understood that after the removal of the bullets, the wound's inflammation had to be reduced by using new sorts of balms and soothing ointments, in order to lessen the risk of septicemia. In 1542 he invented new tools to remove the projectiles. Thus, his creative genius first became noticeable on the battlefield…
His fame grew even more when, in 1545, he published his first book in French: Les méthodes pour soigner les plaies par arquebuses (Methods for treating wounds caused by harquebuses). He revolutionized classical medicine, and went even further by rejecting Latin, which was then the language of medicine… He was, in fact, thumbing his nose at the Faculty of Medicine – and was no the last to do so. That same year Francis I died and was succeeded by his son Henry II, who pursued the war with Spain.
During the campaign of 1552 he introduced an innovation that was perhaps his most important and the major source of his medical reputation: the ligature of arteries and veins after amputation. There would be no more cauterizations or frequent septicemia! Ambroise Paré became the "Father of Modern Surgery"!
Due to the support of Henry II and the nobility, in 1554 he became a royal surgeon and then received the title of Surgeon from the Faculty, which was eager to please the king.
The Courtier
At court Paré showed himself to be a remarkable strategist, in order to advance the cause of surgery. Nevertheless he was powerless to help when, on July 10, 1559, Henry II's eye was pierced by the lance of Gabriel de Montgomery during a joust held to celebrate the recent peace treaty signed with Spain. Prince Francis II, who succeeded him, confirmed Paré in his functions. Unfortunately, the young king died in 1560 at the age of sixteen, despite the surgeon's best attempts to save him.
These two unhappy accidents increased Paré's desire to understand the causes of the two kings' deaths. He carried out autopsies on their bodies – a great innovation – and thus became the father of forensic medicine. This novel practice made a great impression on the Queen Mother and regent Catherine de Medici. In 1561 she made him first royal surgeon, in the service of King Charles IX (the third son of Henry II).
Ambroise Paré lived during troubled times. The war between France and Spain lasted throughout the first half of the 16th century, ending only in 1559. It was followed by the Wars of Religion between French Catholics and Protestants, which began in 1560. The situation led the regent Catherine de Medici to suggest that the court become itinerant from January 1564 to May 1566. The idea was that by traveling through the cities of France, tensions and disagreements would be soothed by the presentation of King Charles IX to his subjects. Paré, the first royal surgeon, accompanied the cortege of dignitaries. Far from taking excessive pride in this distinction, he took advantage of the long journey to meet with, and learn from, many barber surgeons, bonesetters, and apothecaries.
The Writer
The political and religious atmosphere became dire when the Saint Bartholomew massacre occurred on August 24, 1572 in Paris, where Ambroise Paré lived. The situation even more chaotic in 1574, with the death of Charles IX. He was succeeded by Henry III (the fourth son of Henry II), who confirmed Paré as first royal surgeon and gave him two new appointments: valet de chambre and king's councillor.
Now a sexagenarian, Paré would never again leave Paris. He decided to use his money and influence for the compilation of all the medical knowledge of his time. He wrote new treatises and modernized the older ones, all the while polishing his earlier works. The first edition of his Œuvres was published in 1575, in French so as to be accessible to all. The Faculty, which was not pleased, waged a campaign to hurt his reputation. He nevertheless had the support of King Henry III and thus benefited from a certain degree of protection from their petty acts. His Œuvres were reprinted several times: a 2nd edition appeared in 1579, a 3rd in 1582, and a 4th in 1585, while a 5th appeared posthumously in 1598. His Œuvres comprised twenty-nine volumes with 1228 large illustrated pages. The work is a remarkable compendium of 16th century medical knowledge.
The Inventor
Throughout his career Paré was concerned with the well being of his patients. One example of this is his avant-garde attitude toward prosthetics. Certain of his inventions were due to esthetic considerations – an artificial eye that fit into the eye socket; a metal nose that was attached by strings, to follow the original shape of the face; ears made of boiled cardboard that were fixed to the existing cartilage.
He also invented artificial limbs, masterpieces of ingeniousness and technical knowledge. His prosthetic arms and legs are so mechanically complex that it would require many pages to do justice to them…
Mention should however be made of his prosthetic hand, with its quasi-horological design. The mechanism of the mechanical hand made the fingers open when a button was pressed, and two springs brought them back to their original position, as if the hand were closing naturally.
The prosthetic devices invented by Ambroise Paré remained important references from the 16th century until the First World War (1914-1918). Paré is considered to be the Father of modern surgery, thanks to his ingenious inventions and observations.
Charles Journe Paris, September 2021