27 Aug 2022 By AWAY IN STYLE
1-Michelin Star Chef Jeremy Gillion "Pop-Up" at Signature Bangkok, VIE Hotel Bangkok – MGallery
A maestro of modern French gastronomy, the Head Chef of 1-Michelin Star Restaurant JAG in Singapore brings his 6-course "Discovery by Jeremy Gillion" degustation menu exclusively to Signature Bangkok from 1-3 September 2022
Bangkok – Michelin star Chef Jeremy Gillion will take over the kitchen at Signature Bangkok, signalling one of the city's most exciting gastronomy events.  The 6-course "Discovery with Jeremy Gillion" will take guests on a journey into the summer garden, and explore the season's delectable ingredients and fresh flavours. Available at THB 4,100++ per person, "Discovery by Jeremy Gillion" will serve only 20 seats per evening.
Chef Jeremy is the co-founder and Head Chef of the 1-Michelin Star Restaurant JAG in Singapore, an intimate 26-seat eatery where he delves into the expressive dimensions of seasonal vegetables and herbs. Chef Jeremy received his Michelin star for JAG Restaurant in 2019—a distinction he still holds—and continues to trailblaze seasonal, modern French dining in the island city.
"Discovery by Jeremey Gillion" is a collaboration between Signature Bangkok and JAG Singapore, two fine dining establishments recognized for their light, expressive modern French cuisine. The "pop-up" will be the first time Chef Jeremy curates a meal for a Bangkok audience.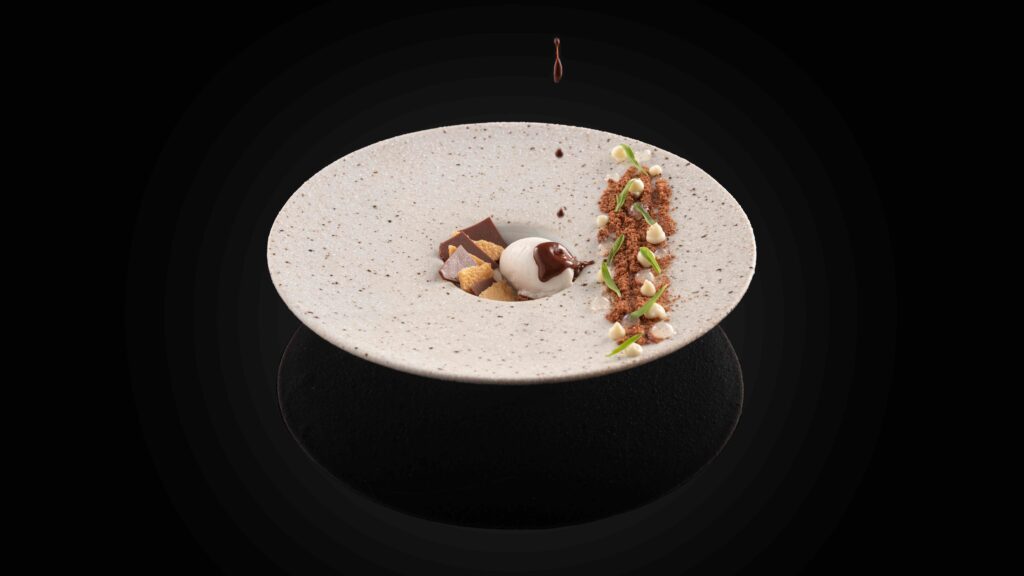 Artful Gastronomy, Inspired by the French Alps
Born in Normandy, France, Chef Jeremy worked his way through France' stop kitchens. Prior to relocating to Singapore, he was the Head Chef at L'Epicurien in Le Montana Hotel in Val Thorens in the French Alps. Under Chef Jeremy's direction, L'Epicurien received its first Michelin Star in 2015.
During his tenure at L'Epicurien, Chef Jeremy focused on parsing and elevating the flavours found in the traditional cuisine of Savoie, a pastoral region in the French Alps. A connoisseur of herbs, he maintains a library of herbs, using them to build layers of complexity. Under Chef Jeremy's direction, the otherwise robust Savoie cuisine transforms into a meal that at once light, expressive and bold.
At Restaurant JAG, Chef Jeremy is renowned for "La Balade du Végetál" or a "journey of vegetables." The intention of the menu is to reveal the nuances of rare and everyday garden vegetables. Restaurant JAG and Chef Jeremy were awarded 1 Michelin Star in 2019, a distinction both continue to uphold.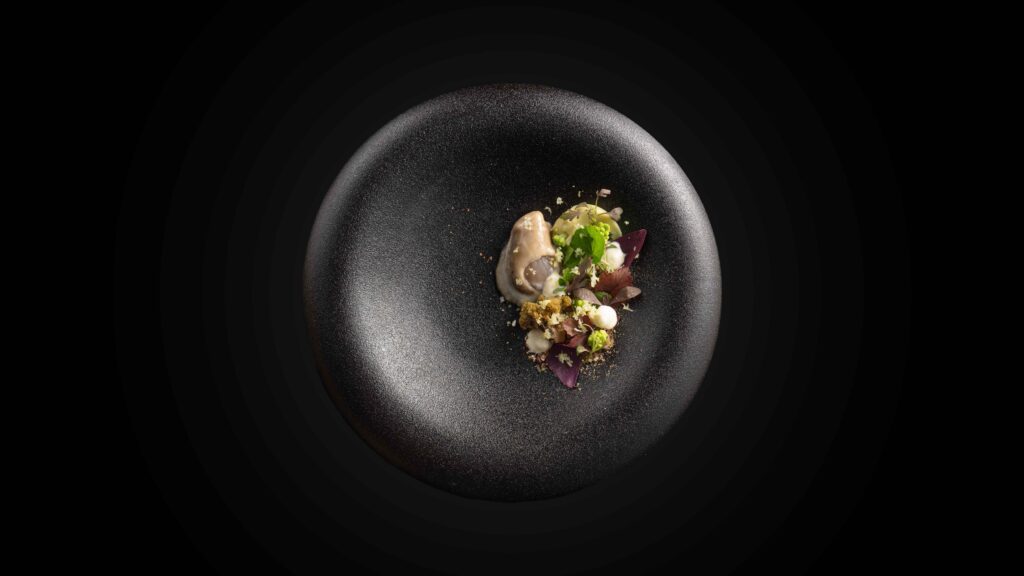 "Discovery by Jeremy Gillion" – A Summer Odyssey
For the 6-course "Discovery by Jeremy Gillion", Chef Jeremy is intent on surprising guests with each bite. While courses like La Mer and La Bocage introduce French seafood and poultry, respectively, it is the summer vegetables that are the stars of the meal. Farm fresh, locally sourced and rare French summer fruits and vegetables such as corn, parsley root, red cabbage, pumpkin, bell peppers and peaches frame each course.
Incorporating six to ten different techniques in each course—including papillote, blanc, fermentation, pickle, sautée, braise, infusion, roast, and grill—Chef Jeremy and his team curate a journey enlivened by multifarious textures, aromatics and flavours.
The "Discovery by Jeremy Gillion" features 6 courses and will be available from 1-3 September 2022 at Signature Bangkok. With only 20 covers each night, guests are encouraged to book early. Advanced reservations required.
Signature Bangkok is located on the 11th floor of 5-star luxury VIE Hotel Bangkok in Ratchathewi, the heart of Bangkok's commercial and shopping district.
THE DETAILS
"Discovery by Jeremy Gillion"
A "Pop-Up" with 1-Michelin Star Chef Jeremy Gillion
6-course degustation menu
THB 4,100++ per person
1-3 September 2022
6:00 – 9:00 PM
20 seats per evening only
Reservations required, please call 02 309 3939