4 Aug 2021 By AWAY IN STYLE
Valentino beauty makup
"Beauty and fashion are in a constant and symbiotic evolution.  The work we are doing in Valentino is guided by the values we trust in, we moved from an aesthetic built on exclusivity to an inclusive one, we grew from a two-dimensional vision of beauty to a three dimensional one, where emotions, dreams, and individuality are as important, if not more, as any other feature. Beauty is directly connected to the intensity of our feelings, the more we love, the more we are connected to our true self,  the more it shows and glows on the outside. Valentino beauty is for the dreamers."
Valentino Creative Director Pierpaolo Piccioli
#valentinobeautyhk #valentinobeauty
The vision of beauty of the Valentino Creative Director Pierpaolo Piccioli, is conveyed in the first make-up collection: a daring, expressive and inclusive attitude. The versatile range is an array of blazing hues – an ode to a key pillar of the Couture fashion house; exquisite textures and high-performance formulas, it is an invitation to create your own beauty dream. An ode to self-expression that not only celebrates the extraordinary in the everyday, it celebrates the extraordinary in each individual.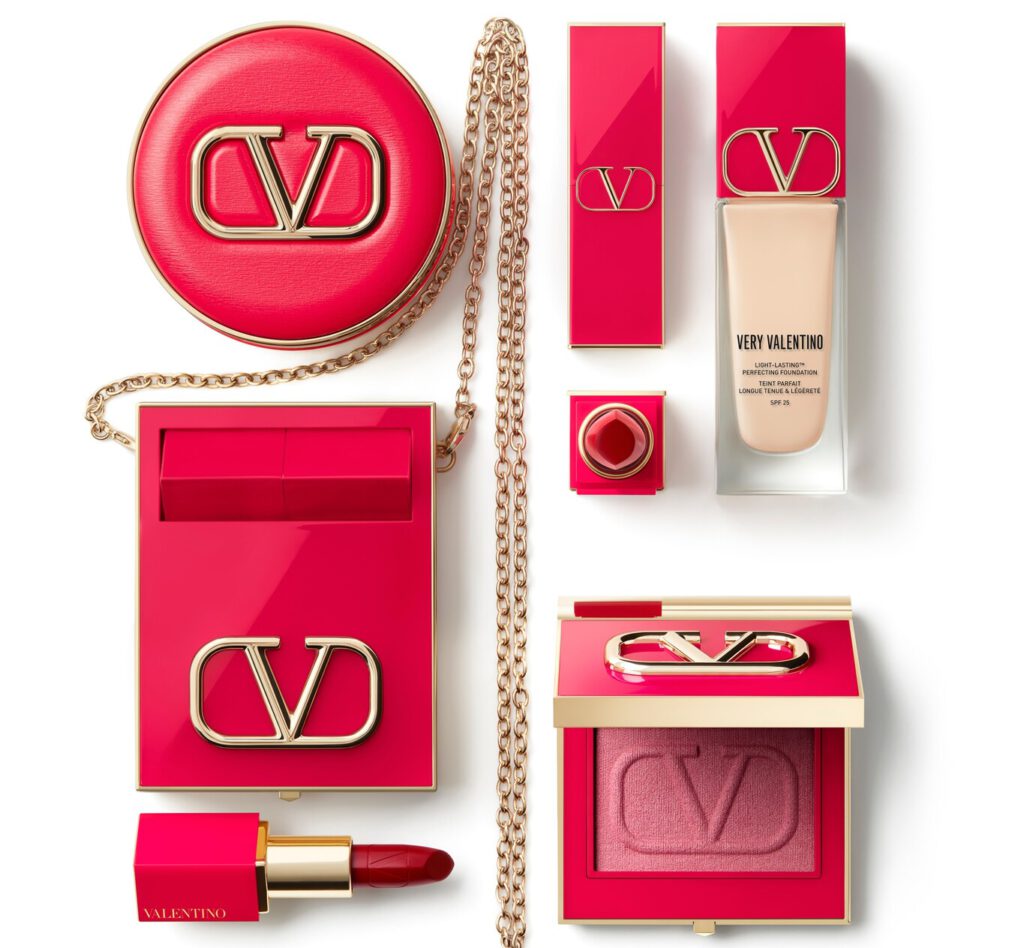 NEW
ROSSO VALENTINO (50NEW SHADES)     HK$420|REFILLHK$290
ROSSO VALENTINOMIDI (6NEW SHADES) HK$290
GO-CLUTCH (5NEW COMPACT SHADES | 6NEW MINI ROSSO SHADES) HK$1900
VERY VALENTINO (18NEW SHADES) HK$610
V-LIGHTER (2NEW SHADES) HK$560
GO-CUSHION (5NEW SHADES) HK$660| REFILLHK$410
EYE2CHEEK (12NEW SHADES) HK$470
EYE SHADOW COLOR-FLIP HK$780
TWIN LINER (5NEW SHADES) HK$340
BROW TRIO (3NEW SHADES) HK$340
MAGNIFICENT MASCARA HK$340
DREAMDUST HIGH IMPACT GLITTER HK$280
DREAMDUST MULTI REFLECTIVE EYE GLITTER (4 NEW SHADES) HK$280
STICK WITH ME GLUE HK$225
The collection will be available in Valentino Beauty boutiques starting on 5 August 2021.
VALENTINO BEAUTY BOUTIQUE:
Shop 3229 , Level 3 , Gateway Arcade, Harbour City , Hong Kong 2323 3828