3 Oct 2022 By AWAY IN STYLE
BÄAK is an eco-conscious luxury travel management company
Tulum, Mexico – At its core, BÄAK is an eco-conscious luxury travel management company, revolutionizing the vacation rental experience for property owners and journeyers alike.
Founded in a little corner of paradise in Tulum, Mexico, BÄAK assembled an intimate team of like-minded young thought leaders and change-makers who set foot on this path with the intention to create a conscious business filled with life-changing experiences, natural luxury, and deep connection.
At BÄAK, their mission is to make travel and management as seamless, hands-free, and luxurious as possible. Since the birth of the company, they have worked to revolutionize the travel industry by allowing rental property owners to share their space with prospective travelers effortlessly while curating once-in-a-lifetime experiences for their guests.
The current 'BÄAK – Tulum' portfolio comprises 32 unique luxury rental properties, from studios to 3-bedroom Duplex Penthouses in the iconic The Panoramic 360º and Central Park Tulum developments.
Property for BÄAK's next project has recently been acquired in the pristine area of Praia da Amoreira in the Algarve region of Portugal. Homes will be developed with Hempcrete, a sustainable and durable building material that absorbs Co2 and provides superior insulation to reduce electricity consumption. BÄAK will develop the property from concept to completion, and offer their superior management services to the ultimate purchaser of the development, allowing them to focus on new sustainable projects in other parts of the world.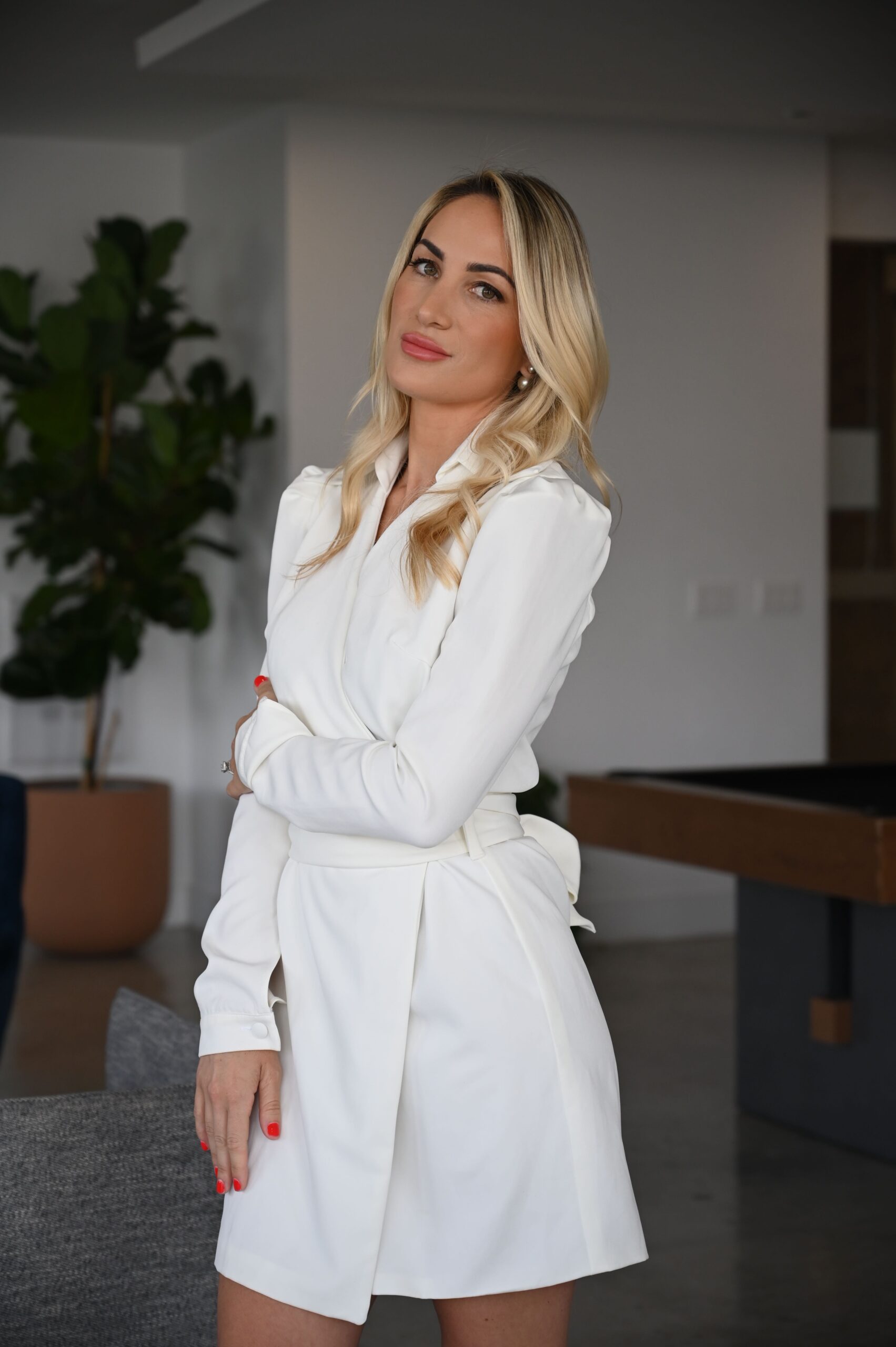 BÄAK Founder Joanna Schweers is an Argentinian American who has spent the last decade living between New York City, Miami, and Tulum. Joanna's journey began in the luxury hospitality industry, where she worked for fifteen years in the prestigious polo industry and with world-renowned brands like the LVMH corporation. Her passion is traveling the globe, hosting people from all walks of life, and creating experiences that will be passed down as stories for generations to come. Joanna's love, specifically for Tulum, birthed the passion project that is now leading the frontier of luxury vacation rentals – BÄAK.
Concierge Level Service Elements at BÄAK Tulum include:
Full concierge service is available to arrange private tours, reservations, restaurant bookings, and bespoke experiences.
Private Chefs can be booked in the villa for a special occasion or the duration of the guest's stay.
Instagram-worthy décor is a fixture of each BÄAK property, with additional post-worthy decorations that can be ordered for surprises, celebrations, and special occasions.
BÄAK has partnered with Gitano Beach Club, providing guests exclusive access, reservation priority, and special concessions.
The Panoramic 360ºs new Clubhouse features chic co-working spaces and a restaurant.
Sustainability
Sustainability is a core ethos. BÄAK is a company that uses eco-friendly and bio-degradable products. Both Central Park Tulum and The Panoramic 360º are at the forefront of sustainable architecture and infrastructure, and that is why BÄAK chose those properties to manage as they aligned with their values. The Panoramic 360º is one of the most iconic developments in Tulum. Featuring the first 360º infinity pool in the world, unique amenities, sustainable architecture, solar panels, and a water cleaning plant.
Surrounded by tropical jungle, Central Park Tulum introduces new renewable technologies like the smart flower, biological water treatment plant, transparent solar integration, the first Tesla Destination charger in Tulum, and zero-emission charging stations.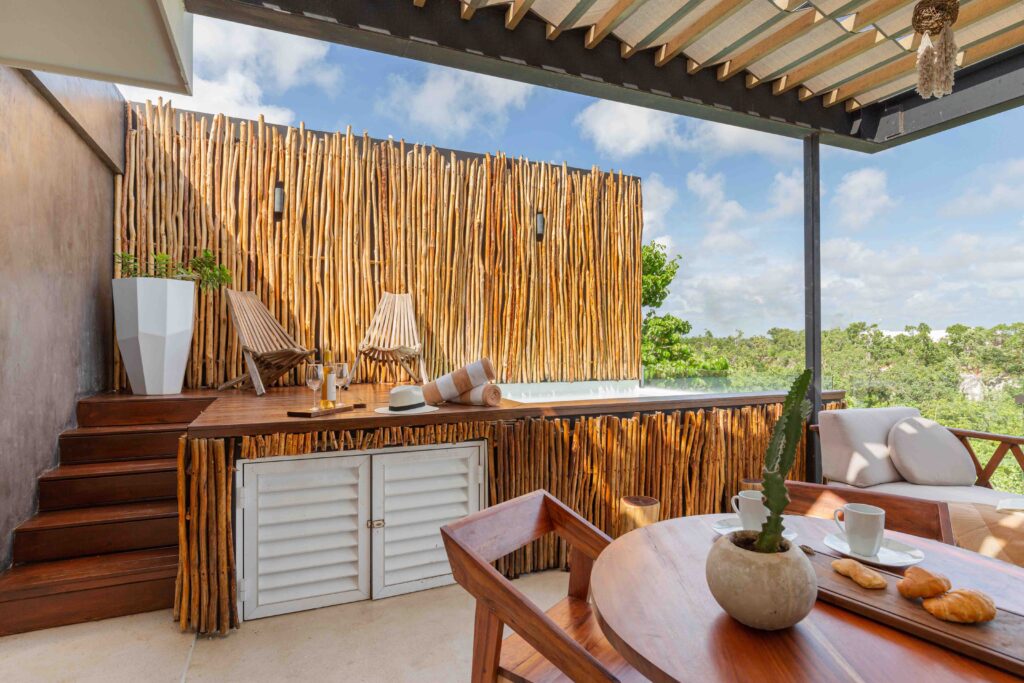 Philanthropy
BÄAK supports:
CORE @coreresponse is a non-profit organization that supports underserved communities across the globe through and beyond crises.
L'Agence Eventive supporting Ukrainian refugees.
The Panoramic 360º features:
The first 360º infinity pool in the world.
Fitness Center
Spa
Bar
New Clubhouse, Co-Working Space and Restaurant.
Central Park Tulum Eco-Resort features:
3 Story Gym
Luxury Spa and Salon
30-meter Pools x 2
High-end Finishes
Solar Flower
Sky Bar

Fully equipped kitchen
High-class restaurant
Water filter system
24hr security
Tropical park
To experience BÄAK Tulum, visit: baakco.comor www.airbnb.com/users/55457536/listings
For More Information, Contact:
Joanna Schweers
Founder, Head of Strategy and Business Development
BÄAK
New York, NY 10038
Mobile: +1 917 478 2489
Email: joanna@baak.us
IG: baak_co
Facebook: www.facebook.com/baakvacationrentals
Website: baakco.com