137 Pillars Bangkok partners with Thai jewellery house RAVIPA to present an afternoon tea of edible good fortune charms
Culinary gems add a sparkle to your afternoon
from Friday 4 August 2023 to Wednesday 28 February 2024
The 'Have a Blessed Path' afternoon tea set replete with good fortune is to be enjoyed at 137 Pillars Suites & Residences Bangkok, which has partnered with leading Thai jewellery brand RAVIPA to curate all the savoury and sweet offerings in the theme of lucky charms from around the world.
Have A Blessed Path afternoon tea will be served at Bangkok Trading Post and Baan Borneo Club every day from 4 August 2023 to 28 February 2024, from 12.00 pm to 5.00 pm.
Based upon RAVIPA's exquisite and popular lucky charms collection, the artistry of the 137 Pillars chefs has created a series of delicacies to delight the senses and bring an abundance of positive energy to life.
Begin this auspicious journey with a symbol of new beginning, a butterfly adorning a sea crab, basil and tomato choux. A pork and avocado mini burger is branded firmly with a lucky horseshoe. Salmon and cucumber roll is topped with salmon roe and a four-leaf clover. A whale tail symbolises protection and luck, and flourishes over a quiche of Parmesan cheese, ham and caviar.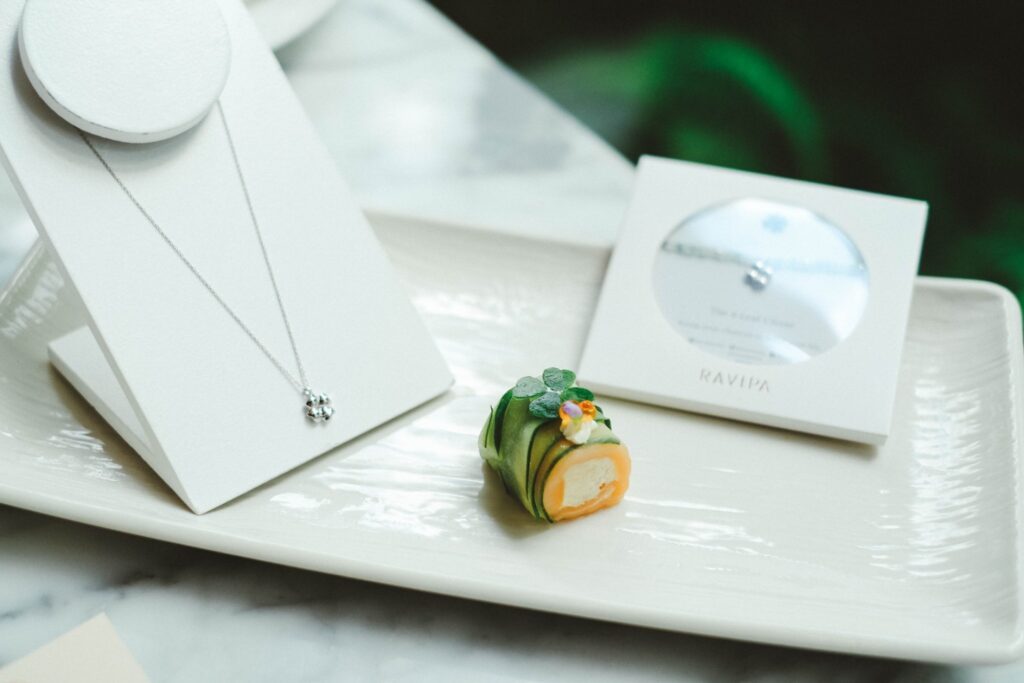 Continue this sensory tea with a selection of sweets to fulfil positive energy. A white chocolate feather denoting the presence of a protector and guide. Indicating prosperity, the golden fish is made with passion fruit mousse and watermelon jelly. The green tea mousse wishbone is for wishing all you desire. Hearts on the coconut and chocolate crumble parfait are universal for love, while the infinity symbol on the rose lychee macaron reminds us that potential is endless. Plain, and apricot with pickled lime scones are served with clotted cream, lemon curd and strawberry rose jam.
Guests are also presented with a refreshing rose-coloured glass of blended rose and lychee syrups with soda and lime. A selection of fine teas is available, all from Monsoon Tea, the forest friendly sustainable tea from Northern Thailand.
The price is ​THB 2,500 net for two persons, or THB 2,900 net for two persons including two glasses of sparkling wine. Guests who wish to add THB 1,090 net* will be presented with a RAVIPA Yin Yang bracelet. *The special price Yin Yang bracelet is not applicable for an afternoon tea set for 1 person.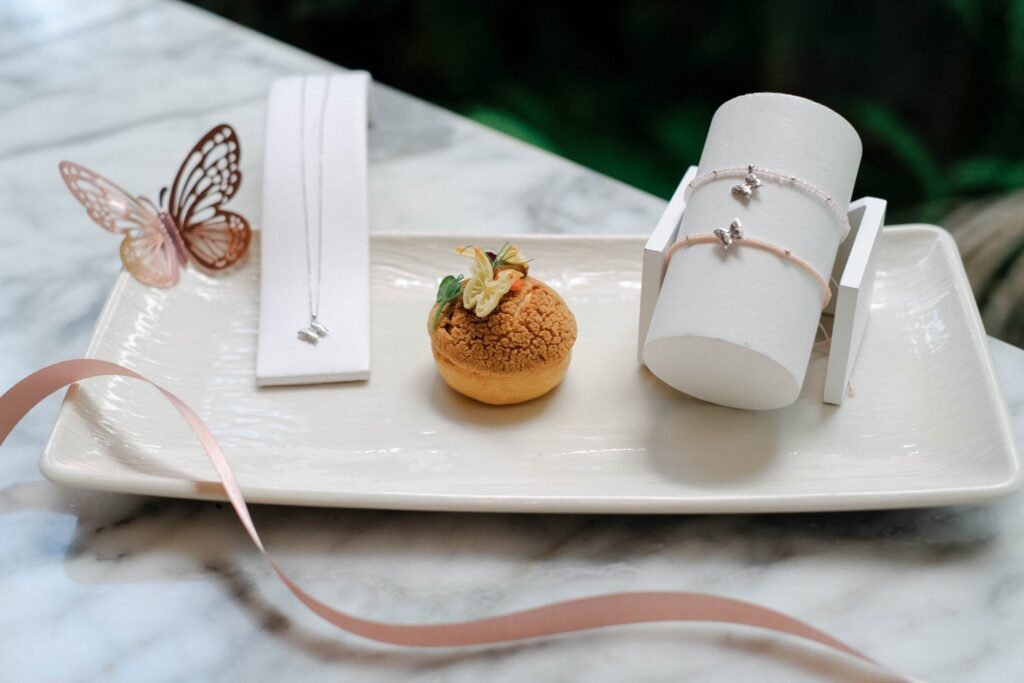 To make a reservation or for more information, please contact 02 079 7000, or contact via our LINE Official Account (@137pillarshotels).
https://137pillarshotels.com/en/bangkok/seasonal/have-a-blessed-path-afternoon-tea/
—- ENDS —-