LucAle Reopens With a New Look and New Menu Under Exclusive Chef Ownership
LucAle Reopens With a New Look and New Menu Under Exclusive Chef Ownership
[Hong Kong, 17 February 2023] Acclaimed Italian restaurant LucAle will reopen this February under the exclusive ownership of celebrated Chefs Alessandro Angelini and Luca De Berardinis. The talented Italian duo will relaunch the beloved Sai Ying Pun ristorante with a revitalised menu of showstopping dishes.
Chefs Ale and Luca, for whom the restaurant is named, have created a captivating menu of elevated Italian classics, this time focusing on exquisite seafood dishes that celebrate the best of the Italian coast.  All sections of the menu welcome a fresh injection of culinary flare.
Creative plates like Thinly-sliced Warm Baby Cuttlefish (HK$238) with pistachio cream and quinoa and topped off with toasted almonds and luxurious Green Cappelletti filled with Sea Bass (HK$368) with Sorrento lemon foam and caviar sauce offer a burst of flavour with every bite and are presented in an eye-catching contemporary style. The latter pays homage to the two chefs' hometown of Emilia Romagna  — the home of cappelletti pasta which has been a signature dish at LucAle since it first opened in 2020. This iteration of the regional dish celebrates the finest Italian produce, from Sorrento's coveted lemons to fresh Italian sea bass.
Italian sea bass also features in the mains section: Panfried Seabass Fillet (HK$378) paired with herb cream, sous vide porcini mushrooms, and oriental devil sauce is a flavourful dish that is perfect for those looking for a lighter meal and is best enjoyed alongside a crisp glass of Etna Bianco from Sicily.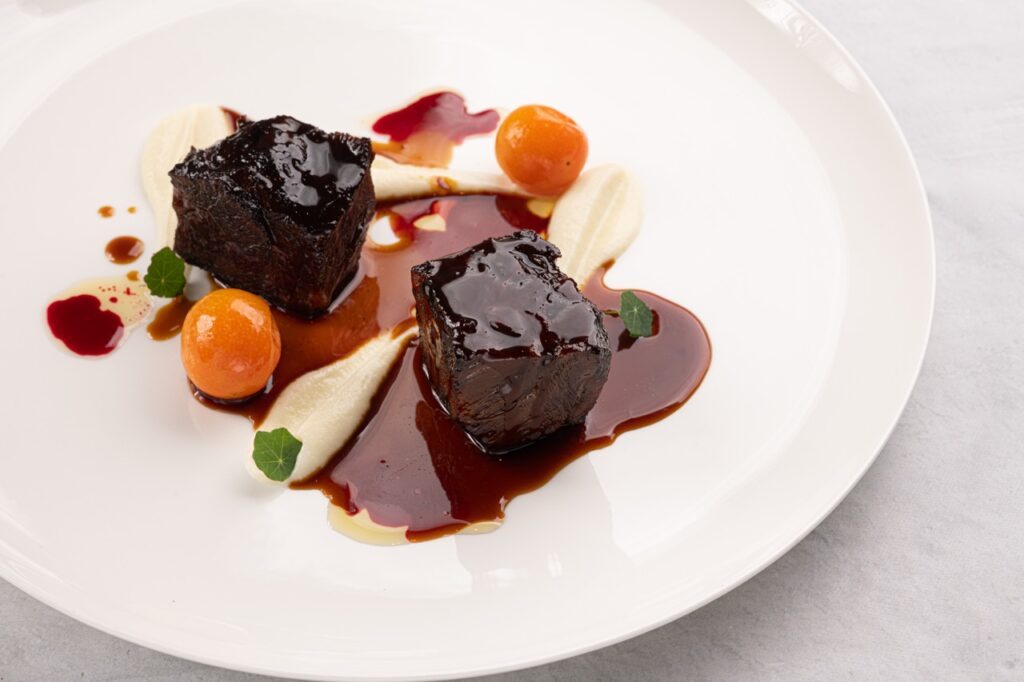 Another seafood showcase comes in the form of a jaw-dropping Hand-cut Tagliolini Pasta with Lobster, Prawn and Scallop Ragout (HK$298) in a fresh tomato and basil sauce. Presented in an origami paper box that takes the concept of en papillote to the next level, this creative marvel is sure to be a big hit with LucAle fans.
Those looking for a richer indulgence will enjoy the artfully-presented 24-hour Slow Cooked Wagyu Beef Cheek (HK$308) with celery root purée and caramelised kumquat  — an elegant accompaniment for a bold Italian red like the Brunello Di Montalcino.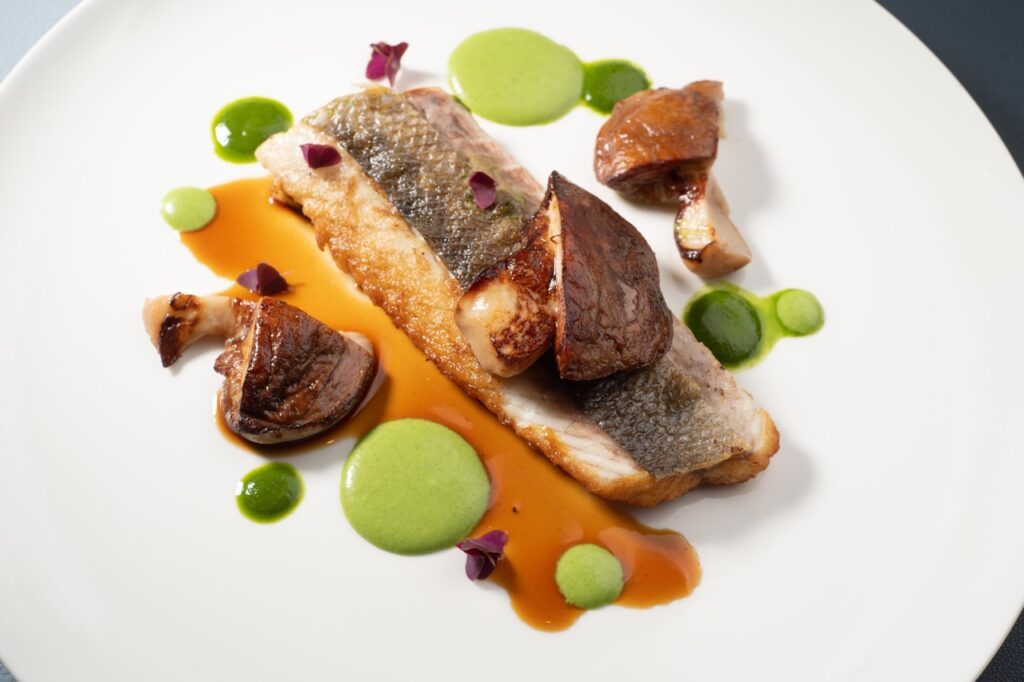 Fresh new interiors in soft blue and grey tones are punctuated with warm bursts of citrus, creating an oasis of calm relaxation where guests can sit back and relax, just as one would on an Italian getaway. The newly revamped private room can accommodate up to 28 guests and is ideal for enjoying an intimate Italian feast with friends.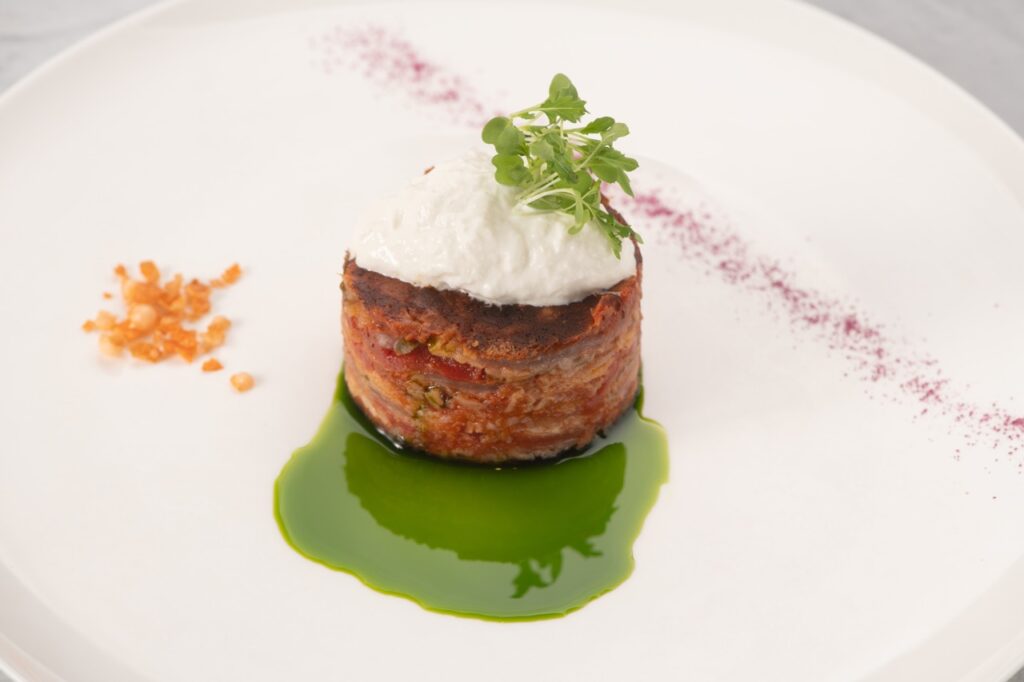 "LucAle opened in its original form just as the Covid-19 pandemic began. Whilst we've enjoyed serving our guests in spite of the challenging conditions, we are excited to start afresh and welcome a new era for LucAle. Our new dining room and menu reflect our renewed energy and excitement for the future. We can't wait to welcome everyone back!" say Chefs Ale and Luca.
LucAle is open for dinner from 21 February, and from 25 February, LucAle's renowned Italian brunch will be served on weekends and public holidays.