Celebrate National Day on 1st October with Immersive Dining at a Cinematic Haven on the Harbour
The sky over Victoria Harbour will once again ignite with breathtaking fireworks this National Day on 1 October 2023. Where better to witness this spectacle than at Regent Hong Kong, a reimagined haven on the harbour, offering an unparalleled ambience to cherish moments with your family and friends?
The hotel's renowned Dining Destination provides a total immersion of the senses. Each distinctive restaurant offers bespoke culinary journeys and majestic vistas that transform throughout the day, culminating in an unforgettable evening panorama that ignites the senses with stunning up-close views of the harbour and fireworks. At the private outdoor harbourfront viewing area, exclusively for guests of the Dining Destination, you can discover a one-of-a-kind intimacy with the harbour and fireworks. When reserving a harbourview room or suite, you will be privy to an exclusive bird's eye view of the fireworks display within this serene Personal Haven, while creating lasting memories with your loved ones.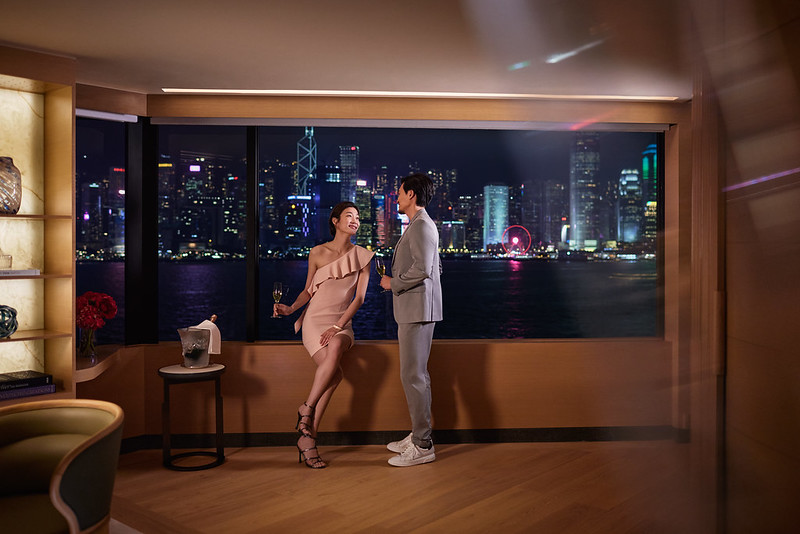 Exceptional Dining with Awe-inspiring Views of the Fireworks
The Lobby Lounge: Renowned for its cinematic harbourviews, expect a totally mesmerising experience during the fireworks display on the harbour. On Sunday, 1 October, take in the panoramic harbourviews over a relaxed Afternoon Tea experience. Then, make this your front-row setting for the fireworks display by reserving a table for the set dinner at HK$1,800 + 10% service charge for two persons. With a wrap-around wall of three storeys floor-to-ceiling windows, perched on the edge of Victoria Harbour, discover a truly extraordinary and immersive vantage point for the dazzling fireworks display. The view does not get any closer or more awe-inspiring than here.
The Steak House: Meat and wine aficionados will relish the 5-course dinner menu crafted by Head Chef Amine Errkhis. Adults can indulge at HK$2,588 + 10% service charge per adult (inclusive of wine pairing) / HK$1,588 + 10% service charge per child (ages 4-11).
Lai Ching Heen: With two MICHELIN stars, the night shines even brighter with an 8-course dinner menu showcasing the refined Cantonese cuisine of Executive Chef Lau Yiu Fai at HK$2,888 + 10% service charge per person while enjoying the fireworks and spectacular views of Victoria Harbour.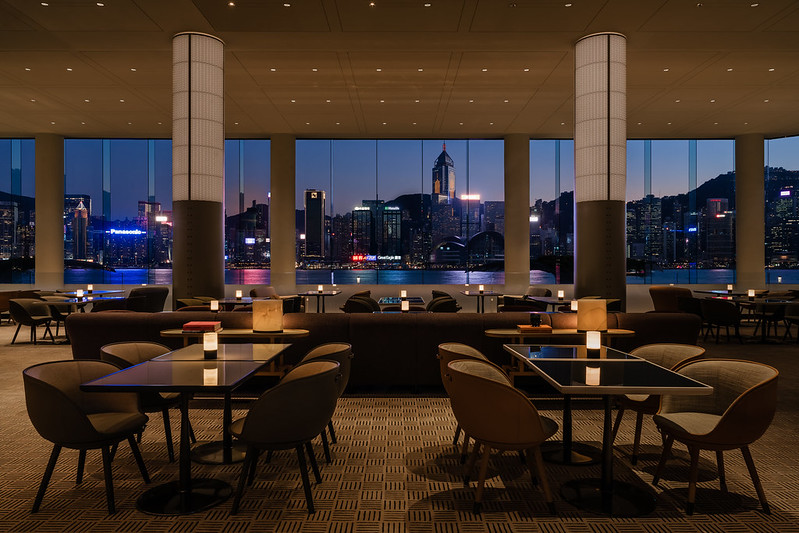 Harbourside: Be immersed in the aromas, flavours, and ambiance of the world's local markets with lavish buffets featuring seasonal produce from authentic local tastes to the flavours of Asia, India and beyond. The elaborate Dinner Buffet with up-close fireworks viewing is HK$1,888 + 10% service charge per adult (inclusive of a glass of Champagne) / HK$1,388 + 10% service charge per child (ages 4-11).
Exclusive Private Dining Experiences
For those who yearn for an extra touch of luxury, Regent's exclusive private dining venues at Lai Ching Heen and The Steak House promise customised culinary journeys with a sense of intimacy and discreet luxury. To heighten the experience, guests will have a special invite to our outdoor harbourfront view, offering the most mesmerizing vantage point of the fireworks extravaganza.
Restaurant reservations can be made via the online booking platform at https://hongkong.regenthotels.com/ For enquiries, kindly contact Restaurant Reservations at dining.regenthk@ihg.com or call + 852 2313 2313.