Sixth Signature Fragrance – For Rest
Scent Story
Nonfiction opens a new door to its world of fragrant inspiration with the launch of the house's sixth signature scent, FOR REST.
Nonfiction was launched with its four widely popular scents—Santal Cream, Gentle Night, Gaiac Flower, and Forget Me Not—and additionally introduced a niche lineup—In the Shower. The brand now unfolds a new part of its story with the launch of its sixth signature fragrance, FOR REST—a sophisticated and modern fragrance that appeal to both general audience and enthusiasts, while at the same time highlighting the brand's gender-neutral identity.
FOR REST is a poetic creation by master perfumer Barnabé Fillion who approaches perfume with a symbolistic and aesthetic point of view. As inferred by its ambiguous name playing with 'forest' and 'for rest,' the fragrance is his collaboration with Nonfiction that was inspired by the smell and moist of the morning forest permeating the skin and mystic imagery of woody musk.
We invite you to an inspirational moment created by Barnabé Fillion, a rising star in the world of niche perfumery. You will be guided into his interpretation of a Nonfiction mood and into a mysterious territory that stir up a piece of your lost memory.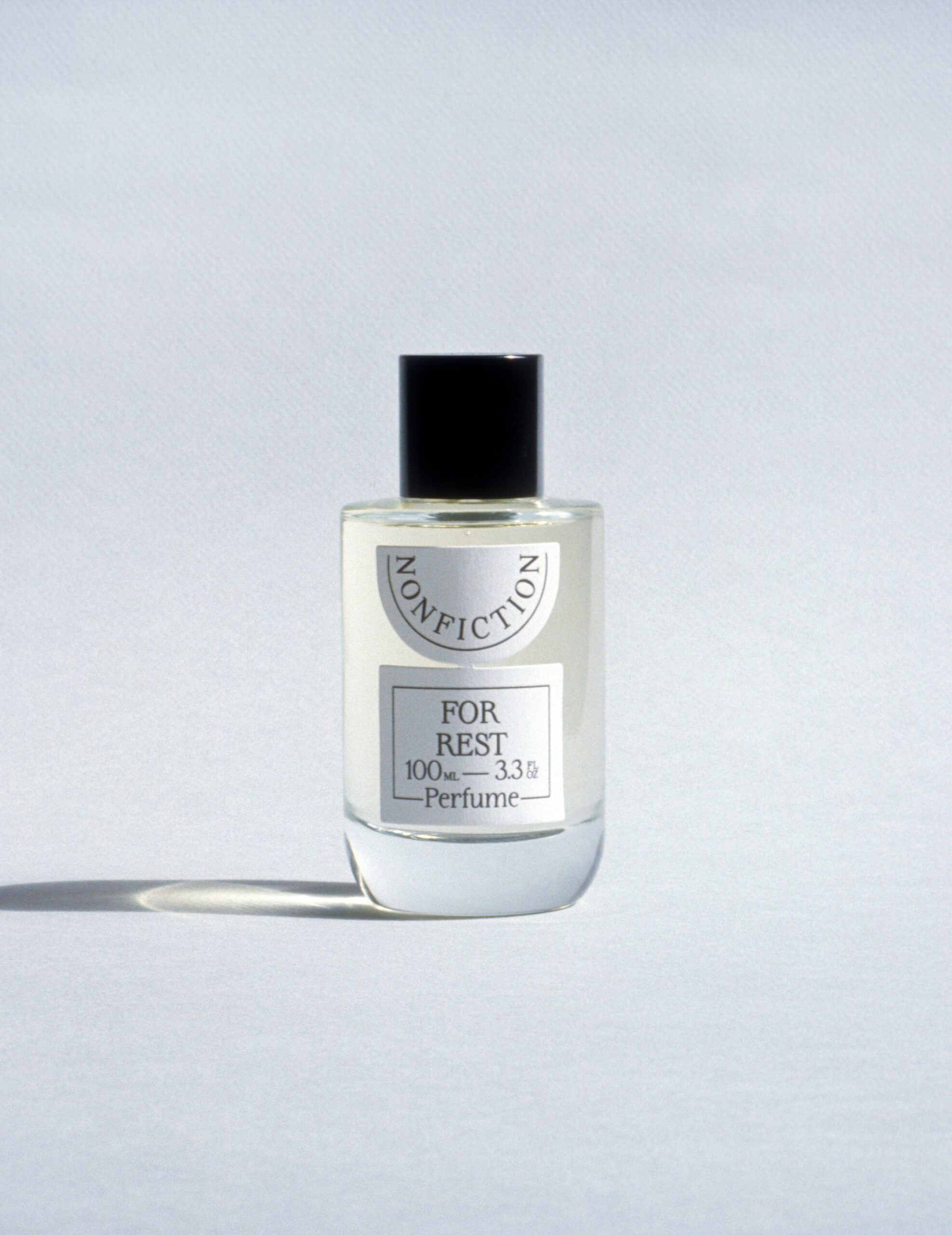 01
NONFICTION FOR REST Eau De Parfum 100ml (1,050HKD)
The world's best perfumers have captured an ideal image into fragrance for Nonfiction. Only using the best quality ingredients, the fragrance expresses plain, untouched freshness of nature, perfectly re-creating the mood aspired by Nonfiction.
02
NONFICTION FOR REST Eau De Parfum Portable 30ml (490HKD)
The portable eau de parfum is easy to carry around. Feel the refreshing fragrance that instantly awake your inner power at anytime, anywhere.
NONFICTION FOR REST Eau De Parfum