Explorers From The Mountain To The Street
The North Face Launches New Concept Store at K11 Art Mall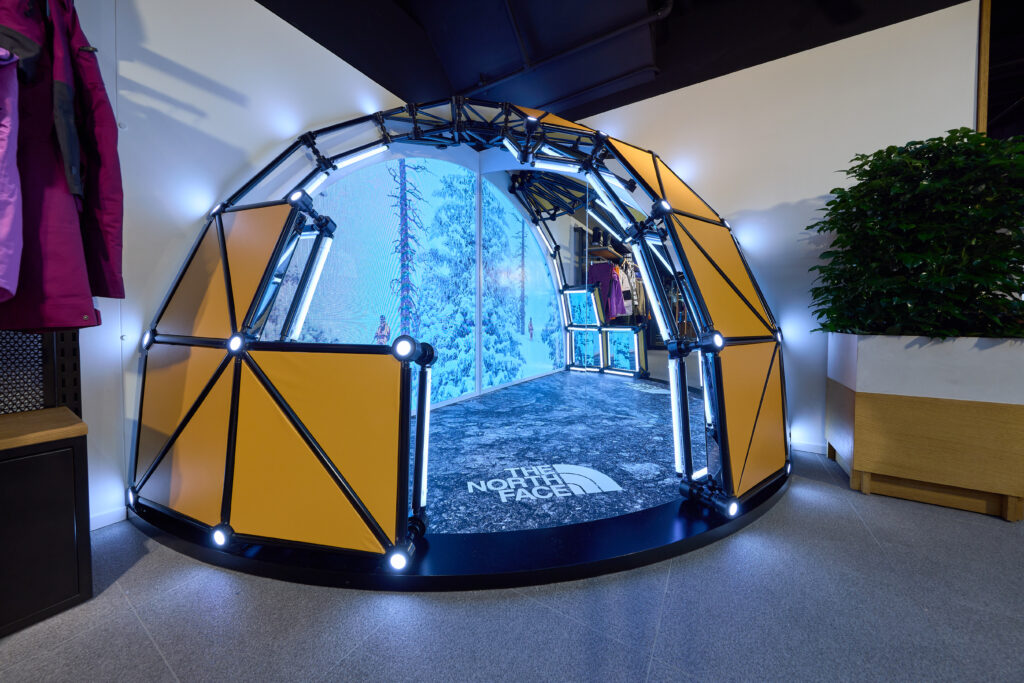 A first in Hong Kong, The North Face at K11 Art Mall is now the brand's largest Asia Pacific store featuring both on- and off-mountain wear.
Known for unique offerings designed for every environment from the natural wilderness to the concrete jungle, The North Face presents the best of both the mountain and the city at its new concept store in K11 Art Mall. Spanning over 3,800 square feet, The North Face at K11 Art Mall is the brand's largest Asia Pacific store that features both Mountain sports & lifestyle and Urban Exploration collections in a single location for the very first time.
As part of the brand's Asia Pacific rollout, this first in Hong Kong store is a milestone that gives explorers the ultimate The North Face destination to enjoy an unparalleled product selection across on-and off-mountain collections – store visitors can now "Never Stop Exploring" from the mountain to the street.
Spanning mountaintops to city streets in a singular store experience
Manifesting the brand ethos of exploration, the store comprises different zones bridging the mountain and the city with product displays and artistically designed spaces that invite guests to delve deeper into The North Face DNA. 
Creative artwork brings elements of the outdoors to the store to bring the core theme of exploration to life. To help set the tone with the store facade, The North Face engaged Hong Kong-based artist and outdoor enthusiast Peter Yuill to design and create a 4 x 3 metre permanent mural that depicts his favourite spot in the city for exploration.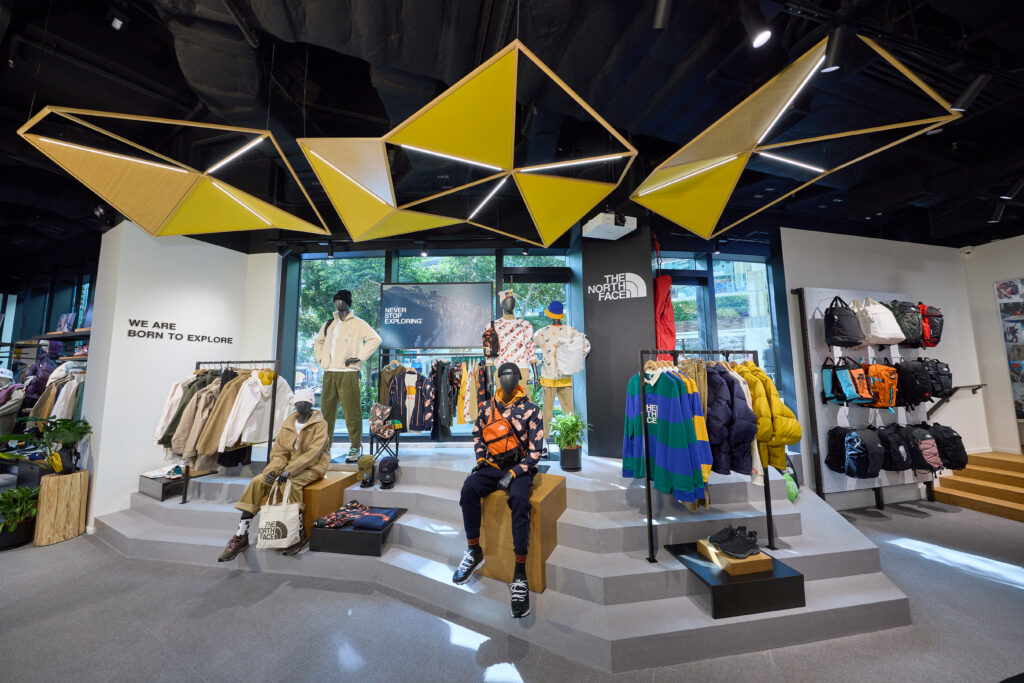 Inside, the store features a dedicated space to host community events in the heart of the city. Purposefully designed to engage the local community, this welcoming space is ideal for visitors, creative talents and leaders to connect with one another over a shared love of wild places. As the store launches alongside the In Search Of campaign, this space is built to inspire the community to create more stories and form ideas for their next journeys.
Fashioned after The North Face's iconic 2-Meter Dome Tent, the Experience Pod presents an immersive LED screen exploration journey for guests to experience innovation in multiple dimensions. The pod pays homage to the original geodesic dome design that has set the standard for basecamp abodes since 1975.
K11 Art Mall New Concept Store