22 Mar 2023 By AWAY IN STYLE
6 Best Luxury Honeymoon Hotels Across The World
Expectations for a honeymoon are always high. It is the time to create that dream trip in a destination that will allow the newlyweds to build memories for life. Presenting here 8 of the best luxury honeymoon destinations across the world for an incredible experience with unlimited moments of romance, celebrations, adventures, and indulgence.
Timeless moments at Cheval Blanc Paris
Cheval Blanc's first urban Maison Cheval Blanc Paris makes the heart of Paris beat a little faster. A historical building with a contemporary spirit imagined by Peter Marino. A strong sense of Art Déco heritage and a tribute to French savoir-faire and craftsmanship, Cheval Blanc Paris is a confidential haven with only 72 rooms and suites and a perfect backdrop for a dream honeymoon. Seize the day overlooking the scenic panorama, bite in a warm croissant just out of the oven, sink into the foam of a delicately scented bath, capture the soul of Paris from your winter garden with your most loved one here. Enjoy an idyllic interlude at the Dior Spa Cheval Blanc and one of the most romantic dinner at Langosteria or Le Tout-Paris imagined by the Chefs of Cheval Blanc Paris.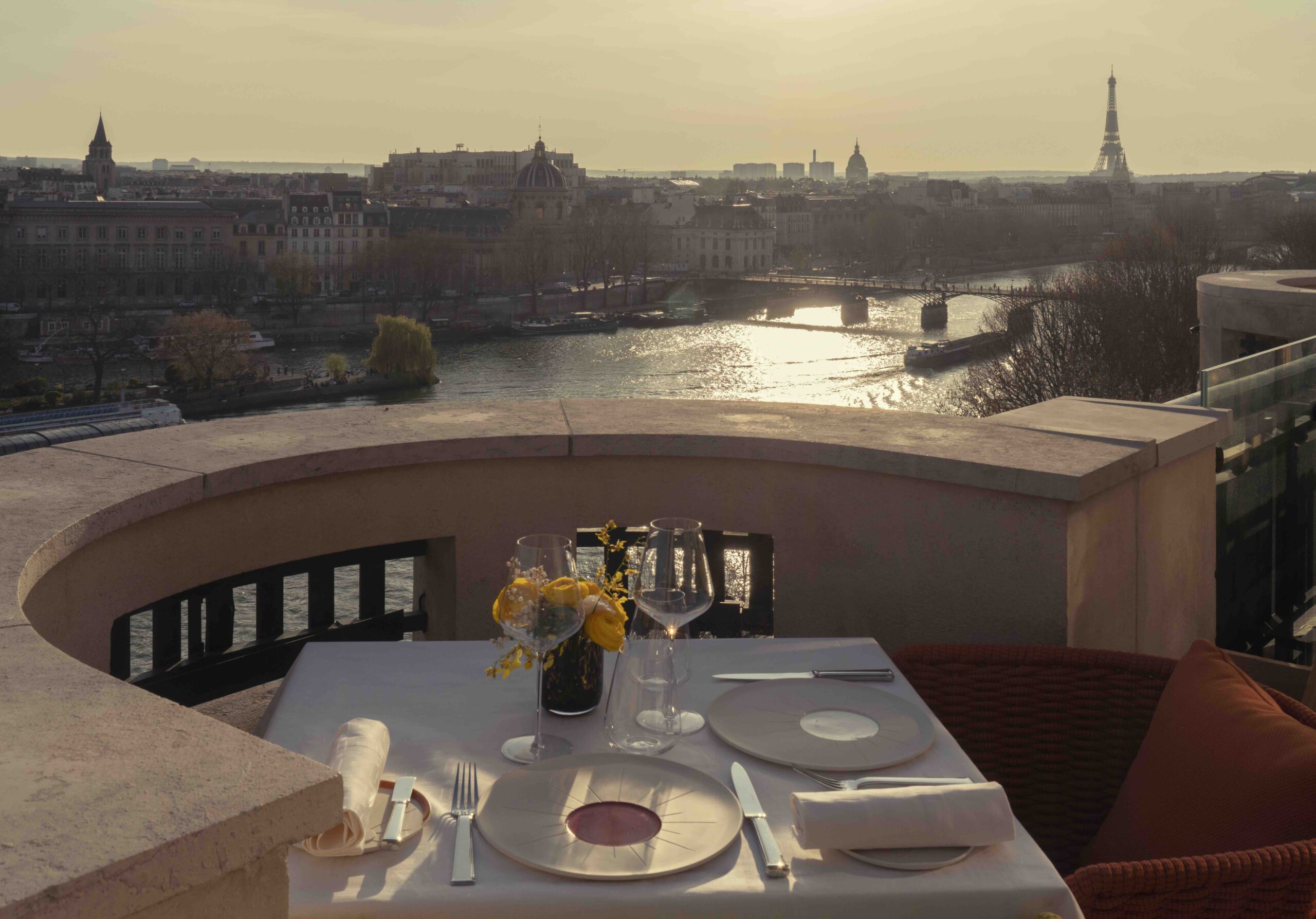 Stroll along the banks of the Seine, get lost in the narrow streets of the Marais, revel in the Parisian way of life, swing to the rhythm of the effervescent atmosphere, embrace the city with your eyes. The Maison's Alchemists present a series of one-of-a-kind experiences and moments to cherish with a loved one such as cosy dinners for two on the first balcony overlooking the river Seine; a sunset cruise along the Seine while you and your partner sip a sparkling cocktail, relish a delicious savoury canapé prepared by the chefs as you enjoy the intimacy of the moment. Presenting a timeless moment to cherish with your loved one, the Maison also offers a special flyaway to the champagne region. Step aboard your private helicopter to discover the Champagne region's best-kept secrets for a day. Excellence and savoir-faire are showcased during a Dom Pérignon tasting session led by the finest connoisseurs, in the heart of this renowned vineyard estate.
JOALI BEING, Maldives
Embark on a joyful adventure together to nurture and deepen your precious bond. A nature immersive wellbeing island retreat, the first of its kind in the Maldives located on Bodufushi Island in Raa Atoll, JOALI BEING offers a special programme named 'Wellbeing Together' curated exclusively for couples. Blissfully removed from the outside world, this unforgettable journey sparkles brightly with the Joy of Weightlessness – an exhilarating feeling of lightness and freedom.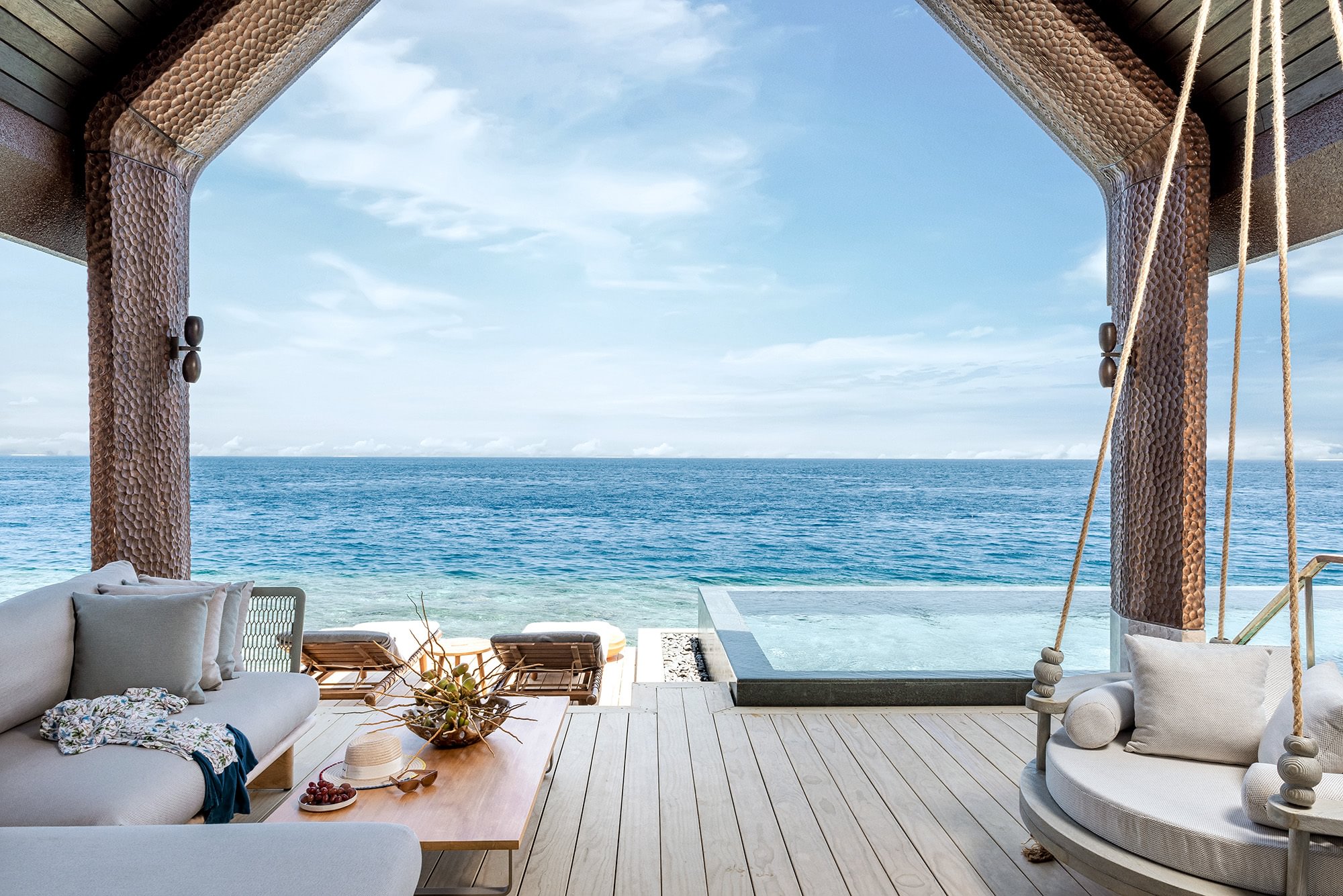 'Wellbeing Together' invites couples to explore each other's interests and share meaningful moments in the ultra-luxurious island paradise. JOALI BEING is the beginning of a transformative journey. Nestled on the secluded island of Bodufushi in Raa Atoll, amid crystalline lagoons, pristine beaches and lush coconut palms, JOALI BEING is a 40-minute seaplane journey from Malé International Airport. With 68 villas, each with its own butler or "Jadugar", it is the region's first wellbeing island retreat of its kind.
Premier Village Phu Quoc Resort, Vietnam
Located close to An Thoi ward, on Ong Doi Cape, in the southern end of the island dubbed 'Pearl Island', Premier Village Phu Quoc has two shorelines that are amongst the most beautiful beaches in the world. It's the only resort in Phu Quoc where you can watch the sun rising and setting over the ocean.
Relax in one of our spacious 215 villas, each with a private swimming pool. Enjoy our multi-layer swimming pool, which connects the peninsula's two beaches. Indulge in our hill-top Plumeria Spa and Fitness Centre. Diverse culinary options range from Vietnamese delights at The Market and fusion cuisine at Corallo Restaurant to sweet treats at Deli Café.
Couples who are yoga enthusiasts are invited to practice almost anywhere: on the green terrace overlooking the resort, at the pool or in the studio. Choose your favorite spot to free your mind, body and spirit with a personal trainer. Guests can immerse themselves in the expansive multi-layer swimming pool stretching across the resort. Nature lovers can enjoy a range of activities at this paradise, such as kayaking, paddling, biking or simply finding the best spot to contemplate the stunning oceanic view at dusk or dawn.
Premier Village Phu Quoc Resort is a secluded beach-side destination sure to make your honeymoon romantic and memorable. With bespoke villa decoration, two beautiful beaches, an elegant dining experience on the beach and a hill-top spa indulgence, you and your sweetheart are sure to have the time of your lives.
Winter Honeymoon Experience at Ultima Gstaad
 Start your new beginning the Ultima Way. Luxurious, unique and full of romantic moments and relaxation for just the two of you at Ultima Gstaad's Signature Suites. The perfect pairing is adventure and relaxation, and there is nowhere better than Gstaad to experience both. With skiing and activities in abundance, and Ultima Gstaad Spa & Clinic offering world-class treatments, the team ensures you make memories for life in complete bliss.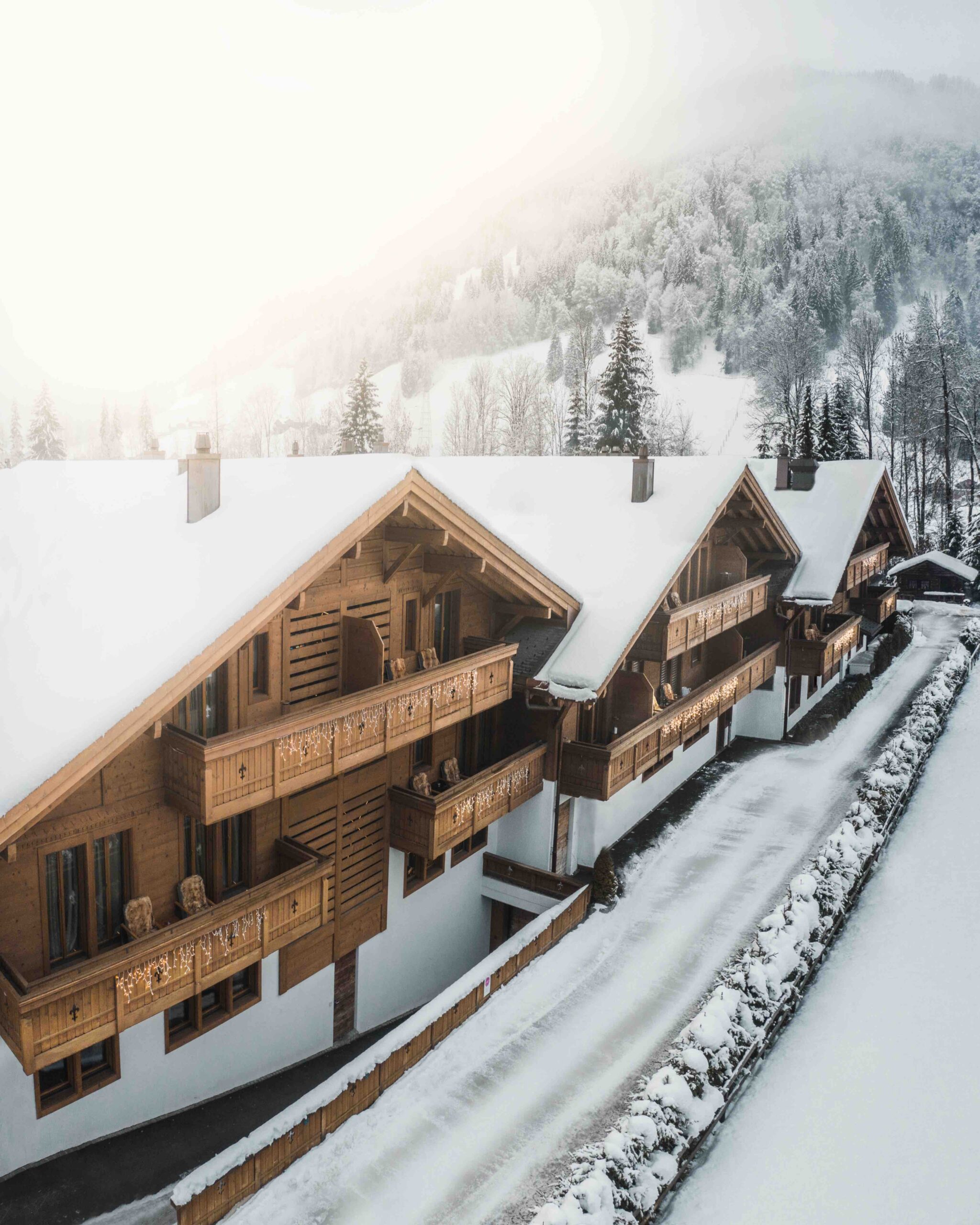 Every day begins with an Ultima breakfast. Decadent and delicious, it is Ultima's signature. Once ready for the snow, meet with your private ski guide for mornings on the mountain. In the afternoons, return and unwind with an Ultima Signature Massage, or just laze in the indoor pool and soak in the outdoor jacuzzi. The choice is yours. Make memories for life here with Time For Two offer while you float over the charming chalets of Gstaad in a hot air balloon in the morning, taking in a new perspective of this authentic alpine village as the sun rises alongside you. One of the most heart-warming ways to start the day with warm hot chocolates served in the sky too. On an evening after dinner, set off on a romantic moonlit horse-drawn carriage ride through Gstaad's elegant streets, warmly wrapped in blankets with champagne in hand. And for those wanting to experience the ultimate thrill together, take to the sky in a helicopter and ski down a remote trail before stopping for culinary delights in a charming alpine village.
Romantic escape at The Woodward Geneva
Located on the shores of Lake Geneva, the Woodward is the ideal place to celebrate the beginning of your forever. Located in the heart of Geneva in a historic post-Haussmann style building on Quai Wilson, The Woodward features an exceptional location with views of Lake Geneva and Mont Blanc. The property has been entirely renovated by the renowned architectural firm Pierre-Yves Rochon with 26 spacious suites in a refined, contemporary style. Featuring two gourmet restaurants led by Michelin-star chefs Olivier Jean and Alain Verzeroli, as well as a Guerlain Spa ready to welcome you and your partner, The Woodward offers the most discerning of traveler a warm welcome that is both glamorous and authentic.
Heads of state, royalty and artists from around the world once gathered behind the neoclassical façade of this historic building, constructed in 1901 by French architect François Durel. Named L'Hôtel Bellevue, the institution later gave way to a private bank before being acquired by the Bastion Holdings group, who have now returned it to its former glory.
L'Atelier de Joël Robuchon, the restaurant's first Swiss location, is the hotel's culinary crown jewel, dazzling guests with an unparalleled performance and an unforgettable meal.
Armani Hotel Milano, Milan
A glitzy European honeymoon is the stuff of dreams for many couples created by some popular Bollywood movies. Go ahead and include the most glamorous city in Italy to your plan. Live out a dream in this enchanting city with elegant crystal domes, unmatched style, and exotic food. Milan is known to be the Queen of all finer things in life. So, give that treasured and extravagant touch to your honeymoon while you book at stay at Armani Hotel Milano. Armani Hotel Milano is located in the world famous couture district, known as Quadrilatero della Moda, only a few minutes away from the luxury shopping streets of Via Montenapoleone and Via della Spiga, the famous La Scala theatre and the spectacular Piazza del Duomo.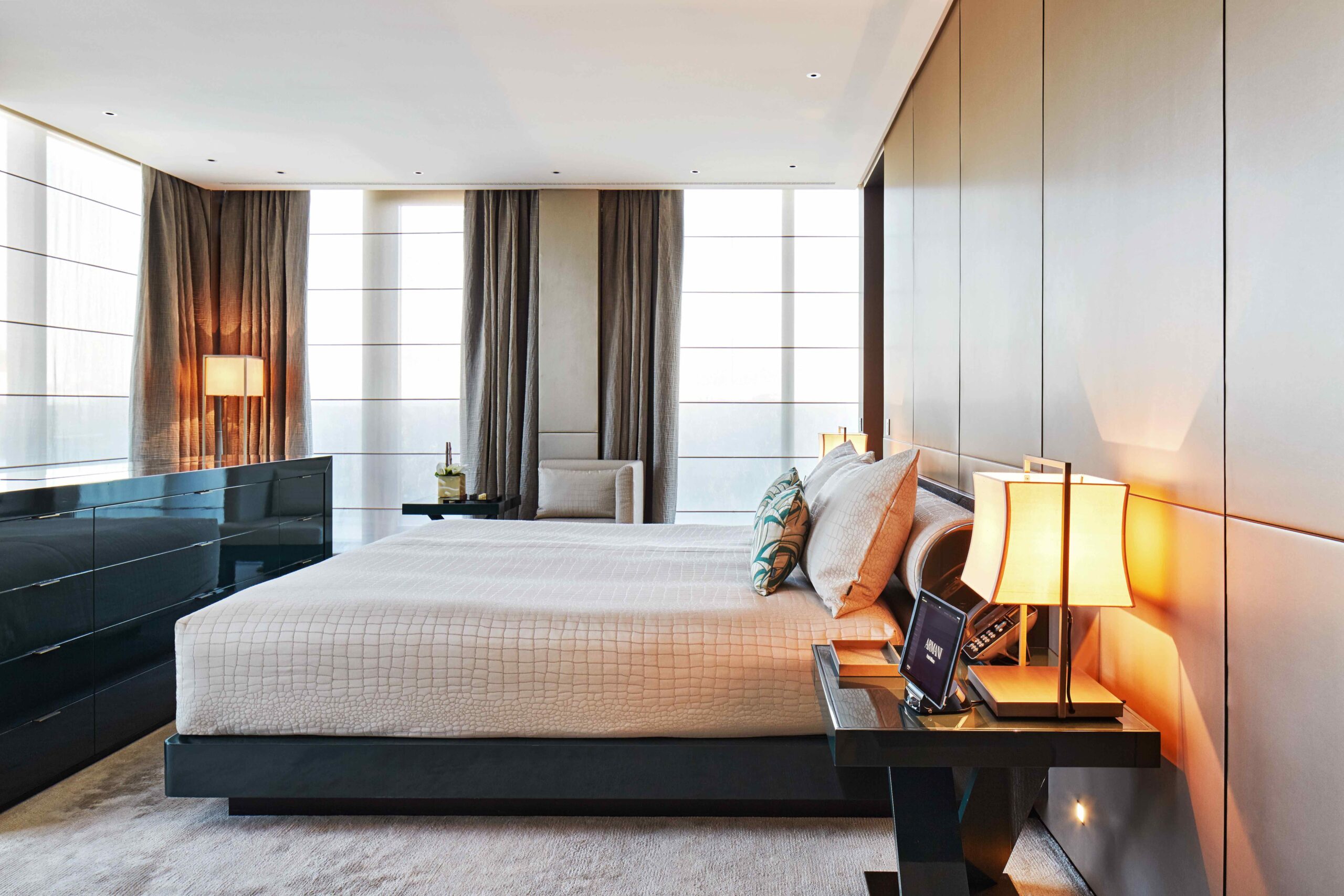 Milan is not only the World's Fashion Capital but also a city to be discovered, with its little secrets and hidden locations. The Armani style and philosophy defines every detail of the 95 guestrooms and suites. Each element has been personally designed by Giorgio Armani and chosen for sculptural, aesthetic and sensual qualities. The rooms embody the hallmarks of the Armani brand: elegance, comfort and sophistication and provide in-room amenities that are specially tailored for the utmost convenience of guests.