Hong Kong's Dining Spots to Celebrate the Start of Spring 2022
With four locations across Hong Kong, ÔDELICE provides a delicious yet affordable French dining experience to Hong Kong's gourmands, featuring a selection of France's finest ingredients as well as fusion dishes with French twists.
To welcome the spring, ÔDELICE has just introduced their new Weekday Lunch Set and Brunch Set at each of their venues, which include a wide selection of flavourful French dishes. Dine in at ÔDELICE any day of the week for a taste of French bistro classics, while saving up with exclusive offers.
ÔDELICE's new Lunch Sets start at only $75 and include one complimentary soup, or your drink of choice. The extensive lunch menu includes a wide variety of French dishes, from Salads, to Gourmet Pastas, Gluten-free Galettes, and Bistrôt Favourites. For a quick and healthy power boost, try the Quinoa Power Salad ($78), which features a nutritious blend of beetroot, avocado, feta cheese, and walnuts dressed in a light and citrusy lemon vinaigrette. If you'd like something heartier, the Truffle-Honey Glazed French Duck Confit ($185) provides an elevated spin on the classic French dish, with bold flavours. The Duck Confit is served with sides of sautéed kale, new potatoes and apple cider sauce for a satisfying midday meal. Delight in other classics such as the Gluten-Free Mediterranean Mezze Galette ($108) for a humble yet authentic taste of French cuisine. The Lunch Sets are available on weekdays from 11am to 3pm, and seats can be reserved on ÔDELICE's website.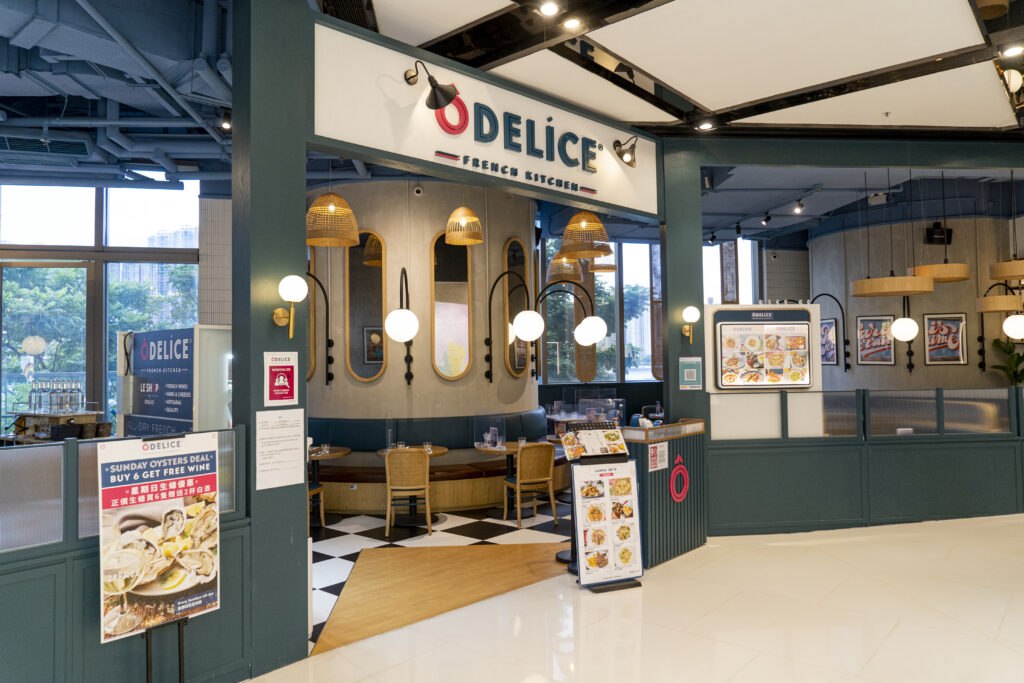 ÔDELICE's hearty Weekend Brunch Sets start at only $75, and feature French-inspired brunch offerings, served with the daily soup or a complimentary drink of your choice. From the nutritious Smoked Salmon Benedict Bowl ($160), to the comforting Beef Bourguignon Spaghetti ($145), and the delightfully sweet Choco-Nut Crêpe ($75), each of ÔDELICE's brunch menu items are designed to satisfy the tastes of all. The Brunch Sets are available on Saturdays and Sundays from 11am to 3pm, at all four branches.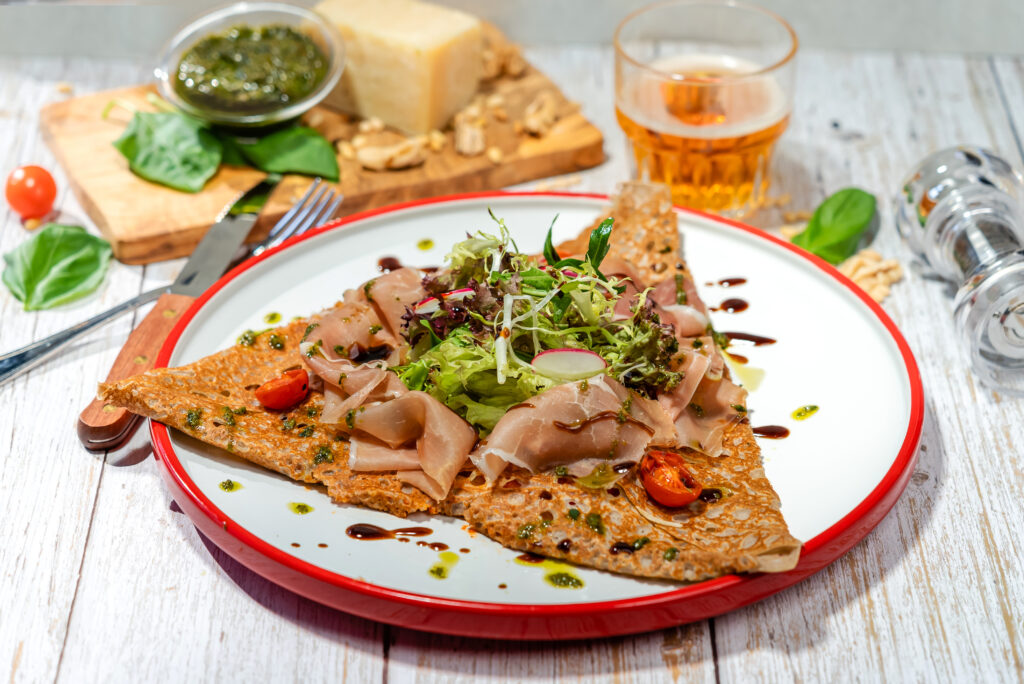 Various dine-in offers are also available at ÔDELICE, with an all-day discount of 15% on à la carte menu items. Satisfy your cravings for fresh seafood with the exclusive offers on the signature Fines de Claire Oysters, sourced from the best suppliers in France. Buy four oysters ($158), and get six, or buy six oysters ($218) and get ten. Dine in at ÔDELICE and enjoy a hearty meal, without having to break the bank.
Opening Hours:
Dine-in (Weekdays)
Lunch: 11am – 3pm | Dinner: 4:30pm – 5:15pm
Dine-in (Weekends)
Brunch (TW & TKO): 9am – 4pm | Brunch (TST & WC): 11am – 4pm
Dinner: 4:30pm – 5:15pm
Takeaway/Self-pick up & Delivery: All day, discount applies from 6pm.
Address:
ÔDELICE Tsuen Wan West
1/F, 1002, OP Mall, 100 Tai Ho Road, TW
ÔDELICE Tseung Kwan O
1/F, F23, Popcorn Mall, 9 Tong Yin Street, TKO
ÔDELICE Tsim Sha Tsui
4/F, L407, The ONE Mall, 100 Nathan Road, TST
ÔDELICE Wanchai
G/F, Unit 9, 2 Landale St, Wanchai