A Round-up of the Best Restaurant Merchandise
How to Support HK's Favourite Locales During Lockdown?
CENSU
A Sensual Celebration of Art, Fashion & Lifestyle to Complement the Exceptional Menu
Celebrated Japanese restaurant, CENSU, revolutionises Hong Kong's F&B scene yet again, this time in collaboration with up-and-rising local artists, lifestyle brands and famous Japanese fashion brands. As a sensual showroom of contemporary art to complement the exceptional dishes and drinks, CENSU now displays (and sells) specially designed, hand-made ceramics, tapestries, incense, coasters and t-shirts – all inspired by and created for CENSU.
Incense by Shoyeido
The brand-new 'Insensu' incense is designed in partnership with Shoyeido to represent CENSU's core values, as its name is play on words, meaning 扇子 ('Sensu'), the Japanese word for 'folding fan' and embracing 'sense' in all facets. The traditional wooden scent of the limited-edition incense reflects the sense of home-coming, bringing the feeling of Chef Shun's home in Japan to the restaurant and further to the customers' homes (HK$250).
T-Shirts by Kentaro
CENSU joins forces with artist Kentaro Yoshida to create a new T-shirt (HK$300) with a contemporary flower print that pays homage to the designer's home – a fishing village in Toyama, Japan. Famous for his pastel toned artworks, bold line-work, quirky motives, and vibrant colours, Kentaro has worked with various international brands (Armani, Converse, Levi's, Vans, etc.), and has now specially designed CENSU's t-shirts. The perfect gift for CENSU fans, foodies and contemporary art enthusiasts alike.
Wall Art & Coasters by Washi
Chef Shun Sato has invited famous Washi Arts to display their tapestries at CENSU – exclusively designed to match the restaurant's ambience and Wabi-sabi concept: the appreciation of imperfect beauty and simplicity – a philosophy which Chef Shun also strives to incorporate not only in all his dishes, but also interiors and drinks. The currently displayed wall art, EIGETSU, is made of multiple patchwork denim fabrics, with 'EIGETSU' referring to the moon cycle.
Washi also designed unique CENSU-inspired coasters made of the same patchwork denim fabrics – available for purchase for HK$100.
Pottery by Waka
CENSU has joined forces with Waka Artisans to showcase their handmade ceramics, including vases and bespoke bowls. Currently, Masami Kobayashi's flower vase is displayed, which is also inspired by the Wabi-sabi concept.
With his incredible range of striking art pieces – in particular vases – Kobayashi's extensive resume boasts an impressive number of art prizes and prestigious exhibitions. His works have been shown at major venues like the Japan Contemporary Crafts and Fine Arts Exhibition, alongside galleries in Germany, Italy and Spain.
CENSU
28-30 Gough Street, Central
(852) 2997 7009
Updated opening hours: Daily, 12:00 – 6:00pm
Musubi Hiro
WARNING — Musubi Swag Ahead!
Central's celebrated izakaya-inspired gastropub, Musubi Hiro, launches a merchandise line to bring the trademark Musubi swag wherever diners go.
Diners may choose between the Musubi Hiro Baseball Hat (HK$250) or the Musubi Hiro T-Shirt (HK$180). The cool black cap features branded embroidery, while the sleek t-shirt with a timeless design and cut allows Musubi Hiro fans to bring a piece of their favourite gastropub across the city. Guests are invited to attempt Musubi Hiro's izakaya-style menu items while donning their newest Musubi Hiro Apron (HK$250).
Musubi Hiro also teams up with SevenFriday Watches. The collaboration invites customers to purchase one of the specially designed SevenFriday watches and win a Musubi Hiro tasting menu for two with a complimentary bottle of bubbles to throw into the mix. All of the brand's exclusive designs can be seen in-store and purchased online using the code 'Musubi' at checkout.
The Central eatery also launches a monthly art collection sale, each month showcasing local artists from HK Arts Collective. This February, Musubi Hiro displays all works by The Ink Trail by rotation, from postcards to ink paintings, all available for purchase, alongside a specially crafted Musubi Hiro mural.
Musubi Hiro
G/F, 37 Cochrane St., Central
(852) 5597 6911
Updated opening hours: Tuesday – Sunday, 12:00 – 6:00pm
Boy n Burger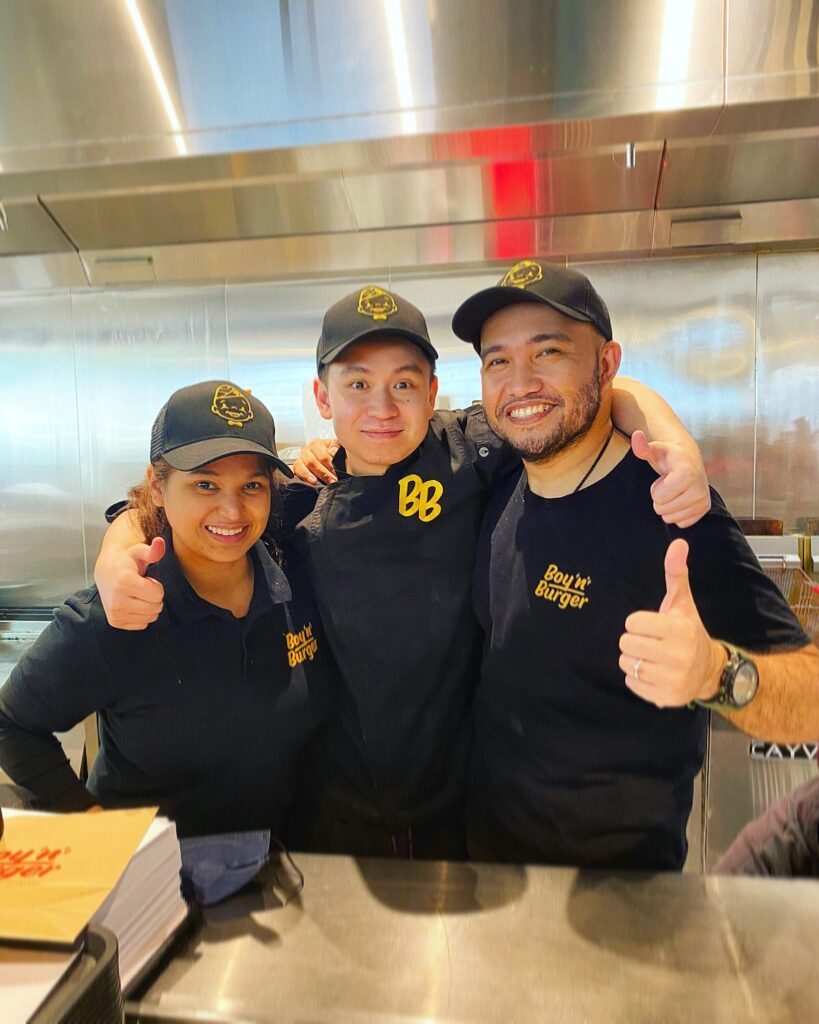 Bobby Trucker Caps for the Win!
Celebrated fast-casual burger experience: Boy n Burger – an original concept that serves up quality excellence between two buns – takes the burger fun to the next level with its new Bobby Trucker Caps (HK$50).
The black trucker caps are embroidered with the entire Boy n Burger mascot family and are now available for purchase in-store and online. Thanks to an adjustable closure at the back of the cap, it's the perfect fit for small and big Boy n Burger friends and supporters alike.
Boy n Burger
G/F Shop 3, 208 Johnston Rd,, Wan Chai
(852) 3686 0928
Updated opening hours: Daily 11:30am – 6:00pm dine-in | 6:00pm – 10:00pm takeaway & delivery
Chilli Fagara
Artisanal Chilli Sauces, Teas & More Handmade Products for Spice-Loving Chefs at Home
The acclaimed Sichuan mainstay invites diners to bring the Chilli Fagara heat to their home kitchens with Chef Chan's celebrated Jacked Chilli Sauce, a homemade chilli sauce using jackfruit which adds a unique texture to every dish. A gluten-free version is also made available.
Diners can also purchase Chilli Fagara's unique house-blend chillis, Sichuan peppercorns, and a wide selection of sauces and oils that not only elevate any dish, but the kitchen shelf, too, with its vibrant bottle designs.
Cooling down after a fiery feast is easy with a selection of flower teas to soothe the taste buds. Chilli Fagara also adds to its extensive, luxurious tea selection with its newest bottled teas, available for purchase in two flavours: Rose & Lychee Tranquili-tea and Tea-riffic Roselle & Tangerine.
Chilli Fagara
7 Old Bailey St., Central
(852) 2796 6866
Updated opening hours: Daily, 11:30am – 6:00pm