1 Dec 2021 By AWAY IN STYLE
A Chill Festive Season at Hyatt Regency Bali
The festive season is the happiest time of the year but also the most frenzied. Skip the stress and have a relaxing celebration at Hyatt Regency Bali located in the seaside town Sanur.
A comforting Christmas meal is a surefire way to get everyone excited. This year, Pizzaria will host a La La Land themed dinner on evening of 24th and 25th December. Buffet featuring classic Christmas dishes is available at IDR 750k ++ per adult including a welcome sparkling cocktail and non-alcoholic drinks and IDR 1,400,000 ++ per adult for buffet and alcoholic drinks. Live pianist will keep guests entertained throughout the evening, whilst Santa make a visit to cheer the little ones.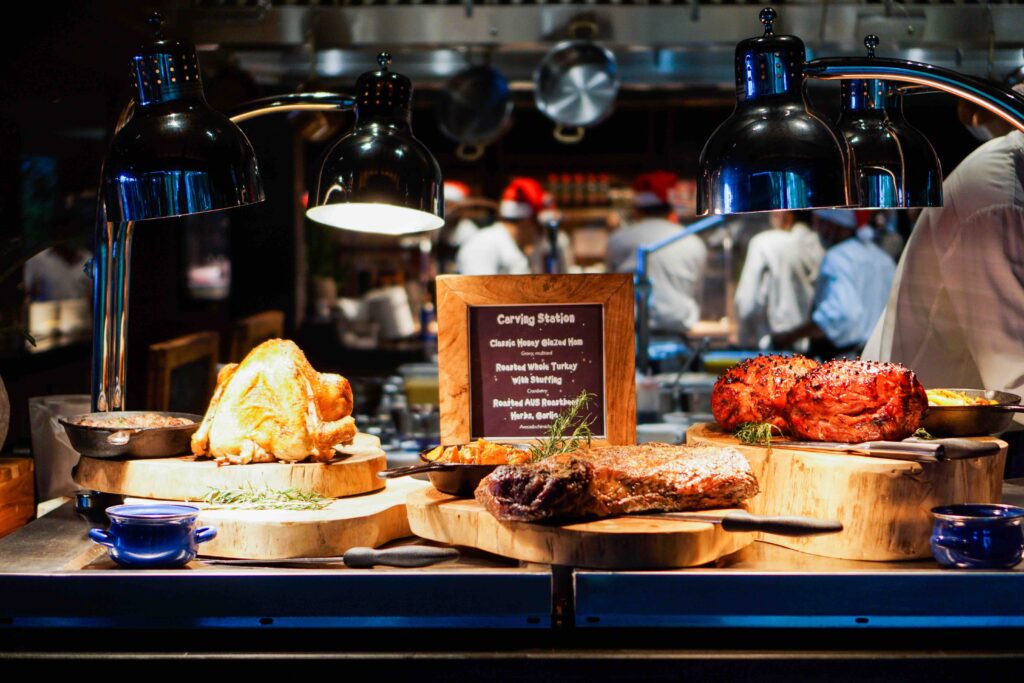 Spend the last days of 2021 with the most delicious meals and what better way to spend it than on the beach? Head to Pizzaria for a laidback New Year's Eve celebration, featuring international favorites served in live stations. Priced at IDR 950K++ per adult, the buffet will run from 7:00 to 10:00 PM before the countdown begins. As 2022 comes approaching, dance to the beats from live entertainment on the beach – our designated dancefloor.
Guests have one less thing to worry about as strict hygiene protocol is applied throughout. Our buffet will be manned by chefs who will serve the food to the guests. Hyatt Regency Bali is a CHSE certified & GBAC STARTM accredited hotel, and all employees are fully vaccinated. Tracking and tracing app PeduliLindungi is mandatory for all employees, guests and vendors upon arrival.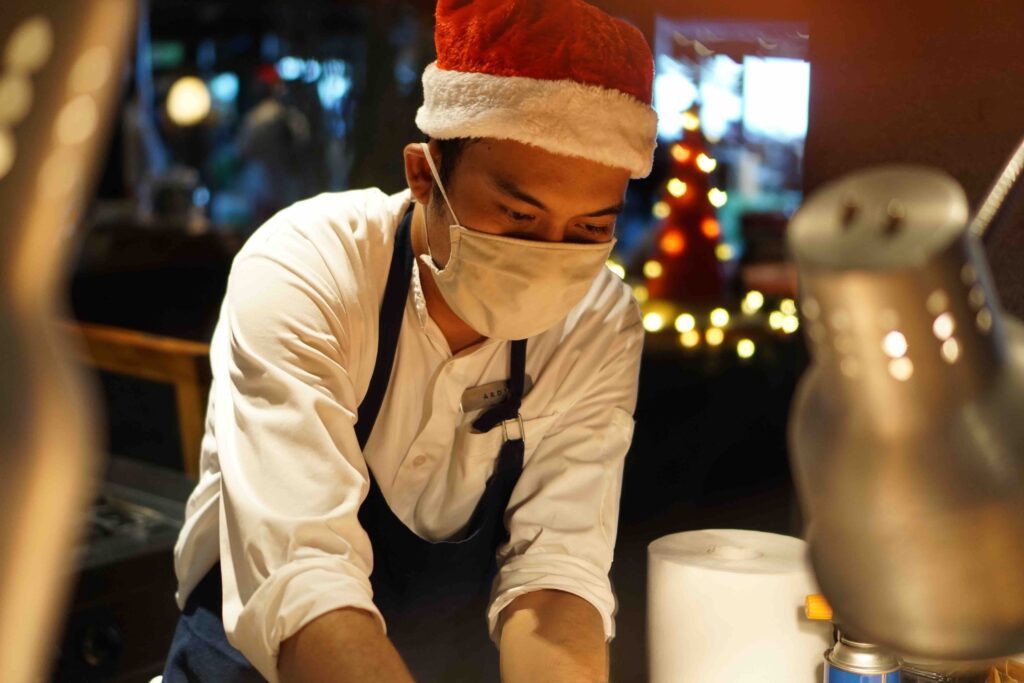 Enjoy early bird discount of 10% off when booking before 10 December (pre-payment required). Children aged 6 to 12 y.o. will be charged half price for Christmas and New Year's Eve dinner. Children under 6 y.o. can dine for free.
Enquiries on our festive meals can be directed to DPSBL-f&b.reservation@hyatt.com or 0361 281234.