4 Dec 2021 By AWAY IN STYLE
A Gem Of A Hotel, La Samanna, A Belmond Hotel, St Martin,
The secluded island paradise, La Samanna, A Belmond Hotel, St Martin, West Indies is set on the pristine, mile long Baie Longue beach and surrounded by 55 acres of tropical gardens has reopened on November 7, 2021. This season, the resort introduces a host of new culinary experiences, festive surprises, and wellness offerings.
New Culinary Series: La Cave Under the Stars
The property's historic La Cave Wine Cellar, one of the largest private cellars in the Caribbean at over 2,000 bottles, is the inspiration for the new culinary series – La Cave Under The Stars. Throughout the Winter 2021/22 season, guests can indulge in distinctive culinary experiences led by a stellar roster of international guest chefs and sommeliers.
The dining series will take place on January 28-30, 2022 and feature acclaimed New York City Chef, David Waltuck, creator of the trailblazing restaurant Chanterelle and four-time James Beard Award Winner. More details on this and other future events in the series will be available soon.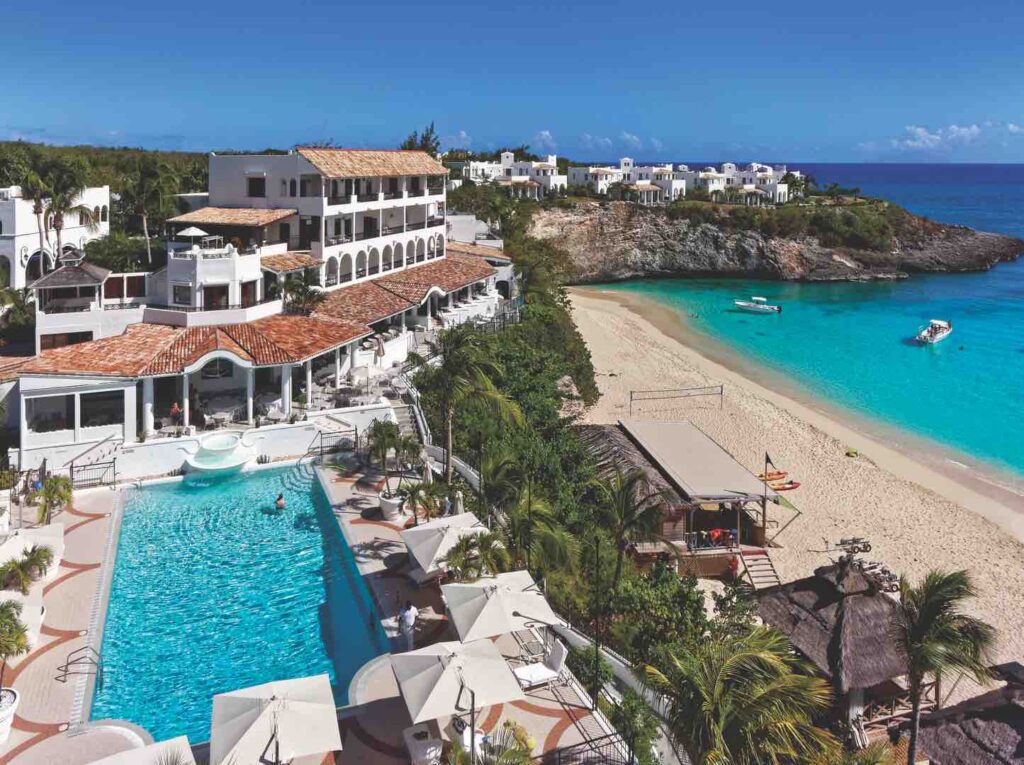 An Artist's Escape
Already known as a hive for local artists and their art which is showcased throughout the property, La Samanna announces its next featured artist and month-long exhibition as part of its artist-in-residence series.  Beginning on December 15, 2021, French photographer François Castelain, who splits his time between Paris and St Martin, will display his intimate portraits of island residents captured through his discerning and soulful lens. Hailing from the world of high-profile fashion photography, Castelain found his passion for portraiture in the beauty and diversity of the island's people.  Resort guests will be able to book complimentary portraiture photography classes with Castelain and to study his captivating style first-hand.
Aiming to nurture artists and become a fertile arts hub in the French West Indies, the resort launched its artist-in-residency series in July 2021, with an exhibition and workshops by local Street Artist, Jimmy Sabas.   The resort's interiors, recently reimagined by design firm Muza Lab in London, reflect its commitment to the island's creative community, with artwork from celebrated local Sir Roland Richardson, known as the "Father of Caribbean Impressionism," in every single guest room and public space. The La Samanna Spa also displays artwork from the Trimborn sisters, island locals who originate from Düsseldorf, Germany and run Noco Art Villa, which doubles as a studio and gallery. After a studio tour and a visit to NoCo Art Gallery accompanied by Anikó van Nie, an art specialist and the gallery's director, either Corinna or Norma leads an abstract impressionist painting class, providing all art materials.
What's New in Wellness
The newest offering from the La Samanna Spa, Energetic Re-Mastery, is designed to holistically support overall wellbeing by taking a multifaceted approach to wellness.  Led byresident energy healer and wellness expert Christine Caruso, who has twenty years of research in Energy Medicine and a loyal following of clients around the globe, each course is tailored to fit individual needs.  Against the backdrop of secluded Baie Longue Beach, she helps clients tap into their unleashed potential through mindfulness and healing techniques. Guests can choose from several guided sessions, such as Kundalini meditation to awaken inner energy, Point of Origin meditation to re-engage the divine spark, and the Sacred Stone Activation, an ancient Peruvian tradition of meditative practice. The La Samanna Spa is a quiet hilltop oasis nestled within a Mediterranean-inspired garden offering open-air treatment rooms each with a private Zen garden and outdoor shower. Private in-villa experiences are also available for guests to unwind in the comfort of their own room, including sunrise yoga flows, reiki, and evening meditation.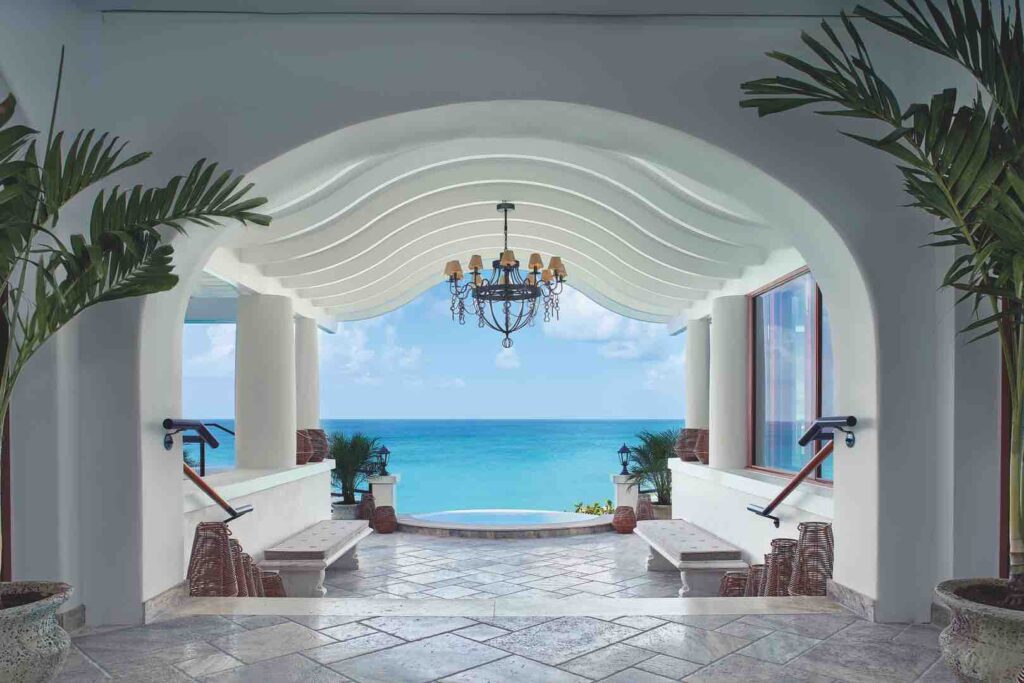 Cheers to the Festive Season
This holiday season, La Samanna is the ideal destination to eat, sleep, and be merry. Those who celebrate Christmas can start the festivities with complimentary Champagne cocktails and French style canapés with live music on Christmas Eve. Christmas Day features a lavish complimentary brunch at Corail, followed by the time-honored tradition of Santa arriving by jet ski on the shores of Baie Longue. The resort's holiday schedule also features an array of complimentary physical activities for those who want to offset all of the merry making.  These include guided power walks, Pilates sessions, Standup Paddle boarding, and snorkeling at Creole Rock.
For those seeking to explore further afield, signature off-property excursions can be booked with the concierge. These include Escape To Tintamarre, an exhilarating pre-dawn boat ride to an uninhabited island to snorkel with a marine conservationist and share an energizing breakfast on the beach before returning to St Martin.  Guests can also hire one of the resort's charter boats to sail the serene waters between St. Barts or Anguilla, enjoying the best of St Martin's secluded coves enroute.  Back on land, Hiking With The Arawaks is a moderate to challenging guided excursion up to Paradise Peak in the company of a nature guide. This is followed by an evening discussion with a local archaeologist for an in-depth look at the history of St Martin's original inhabitants, the Arawaks.
La Samanna, A Belmond Hotel, St Martin