8 Apr 2023 By AWAY IN STYLE
A Taste of the Finer Tarts in Life: Gratify Your Inner Gourmand with Tarte
Luxury is woven in the smallest of details, and is found in simple yet sophisticated pleasures. Founded in 2020, Tarte garnered a loyal fanbase in Hong Kong for its elevated caviar tarts. Known for its intricate presentations and carefully balanced creations, Tarte offers Hong Kong's gourmands a taste of the finer tarts in life, prepared by up and coming chef Rania Hatoum.
Understated elegance and an impeccable attention to detail mark the two pillars of Rania Hatoum's successful career. A renowned international bridal designer by day, Rania Hatoum's passion for creativity and innovation extends beyond the world of fashion. By night, she takes on the role of a gourmet chef, creating culinary masterpieces at RH Fine Dining, a members-only French-Japanese private kitchen that she launched in 2020. Determined to share her artistry with a wider audience during the pandemic, Rania launched Tarte, an online luxury tart business that is sure to impress even the most discerning of palates.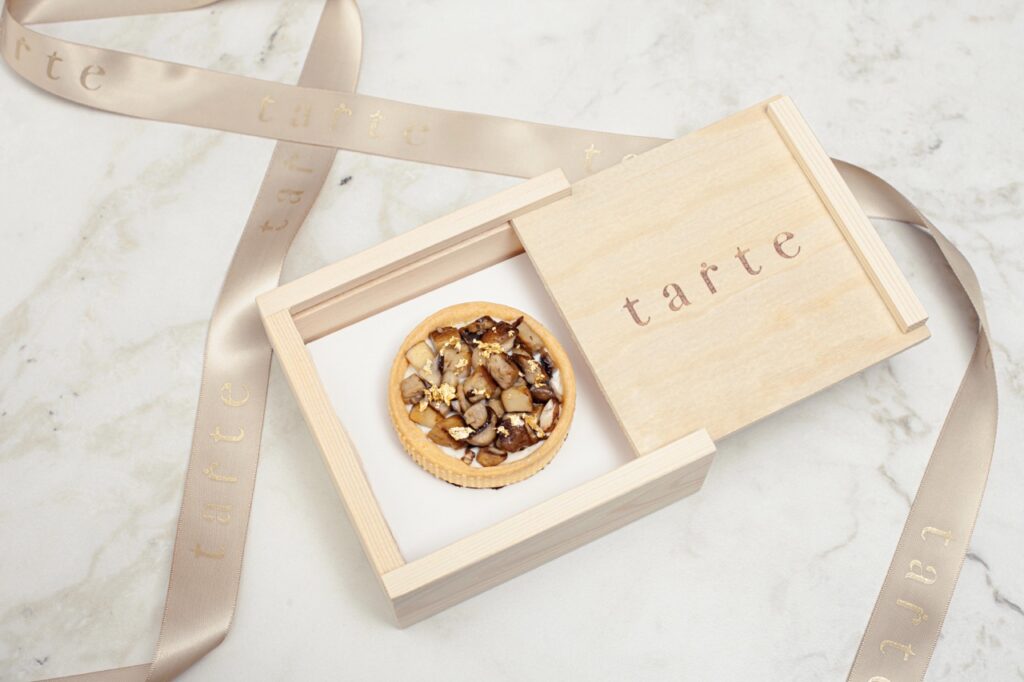 A self-taught culinary mastermind: introducing Rania Hatoum
Born and raised in Hong Kong to an Egyptian father and a Chinese mother, Rania's international upbringing developed her appetite for fine foods. It was in New York City where she developed a strong passion for cooking and curating memorable dining experiences for friends and family. While studying in New York, she learned to cook under the guidance of her neighbour, a retired French chef, who taught her his techniques. She mastered the art of French cooking, understanding how ingredients and flavours combine to create something truly decadent, and how to tell stories through presentation. From 2016 to 2018, Rania took as much time as she could to learn as much as she could about Japanese cuisine while her husband worked in Tokyo, further expanding her culinary knowledge and repertoire.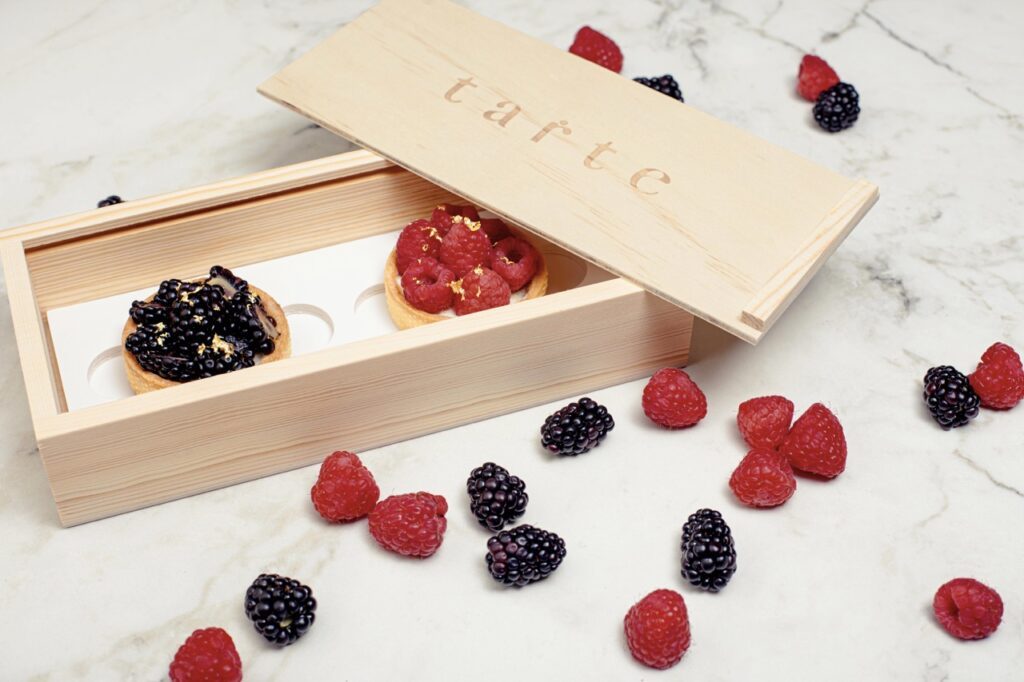 Upon her return to Hong Kong, Rania shifted her focus towards building a career in the dining industry with the inception of RH Fine Dining. While most restaurants were closed, Rania saw the opportunity to establish a name for herself among Hong Kong's most dedicated gourmands, catering exclusive dinners for the city's most influential figures and gaining word-of-mouth traction for her sophisticated culinary style. Following its successful launch, Rania hopes to bring her innovative creations to a wider audience, enabling the city's most dedicated enthusiasts to sample her perfected recipes at Tarte.
Savour a bite of understated elegance
A perfectionist by nature, Rania's tart recipes took six months to develop and perfect, first appearing on the menu of her private kitchen. She takes the entire dining experience into consideration, paying special attention to the intricate details in terms of presentation and taste. Launched during the pandemic, Tarte was created with the intention of bringing joy to customers who were stuck at home. Amidst the uncertainties of numerous lockdowns and restrictions, Rania gave her customer base something simple yet elegant to look forward to—intricate gourmet creations that they could indulge in from the comfort of their own homes.
Most notable for its artisanal Signature Caviar Tart (from HK$438), Tarte's made-to-order menu presents an array of sweet and savoury creations that distinguish it from the majority of the city's most prominent pâtisseries. Available for customisable orders online, Tarte offers a wide selection of elaborate tarts featuring gourmet ingredients sourced from Japan and Europe. While celebrated for its savoury masterpieces, Tarte also presents an array of sweet tarts showcasing premium seasonal fruits.
Partnered with Parisian-based caviar house Kaviari, Tarte's signatures embody understated elegance. Rania presents her signature caviar tarts in seven bold flavours, each inspired by her love for gourmet dining, showcasing fine ingredients such as black truffle, South African abalone, sea urchin, and much more. In a continual pursuit of developing her flair for culinary creativity and innovation, Rania has also introduced a series of savoury tarts. The Tomato Burrata Tart (from HK$408) remains popular among both vegetarians and meat eaters, while the Foie Gras Mushroom Tart (from HK$588) showcases Rania's expertise in manipulating classic French flavours.
As restrictions loosen, Tarte will be hosting exclusive pop-ups across Hong Kong, including at The Landmark, giving foodies the opportunity to experience Rania's culinary prowess. She will be introducing mini versions of her gourmet masterpieces, encouraging customers to try a variety of flavours and expand their palates. In the meantime, each of Tarte's artisanal tarts can be ordered and customised through the website. Catering packages are also available, making Rania's edible creations the ideal centrepiece for any occasion or personal celebration.
Website: https://tarte.hk
Email: hello@tarte.hk
Tel: +852 6283 8186