17 Feb 2023 By AWAY IN STYLE
Adrian Cheng appointed Co-Chairman of Modern Media Group
Hong Kong, China – New World Development CEO Adrian Cheng today appointed as Co-Chairman of China's largest fashion and luxury media corporation, Modern Media Group (recently renamed Meta Media Group, 0072.HK). Through this appointment, Cheng will bring a dynamic new energy and focus to further elevate this successful media business in Greater China to even greater heights. Both are dedicated to extending the development of Chinese contemporary art throughout Greater China and globally, cultivating a cultural dialogue between the East and West.
As Co-Chairman of Modern Media Group, Cheng's visionary approach and thinking towards retail, art, media, design and fashion will fast-track Modern Media's business expansion and international reputation. Working in partnership with senior management, Cheng will identify new growth opportunities for the Modern Media business in China and globally.
Since its establishment in 1993, Modern Media has established itself as China's most ambitious digital creative platform, notably acquiring the globally influential, London-based ArtReview and the ArtPower100 List in June 2019. Modern Media also owns the world's leading youth creative and cultural short video platform NOWNESS, as well as the exclusive Chinese intellectual property of world-renowned media brands, including Art News, InStyle and IDEAT. Modern Weekly, the Bloomberg Chinese app and Metaverse assets including the virtual platform MetaCity in partnership with Baidu are also part of the Group's growing portfolio.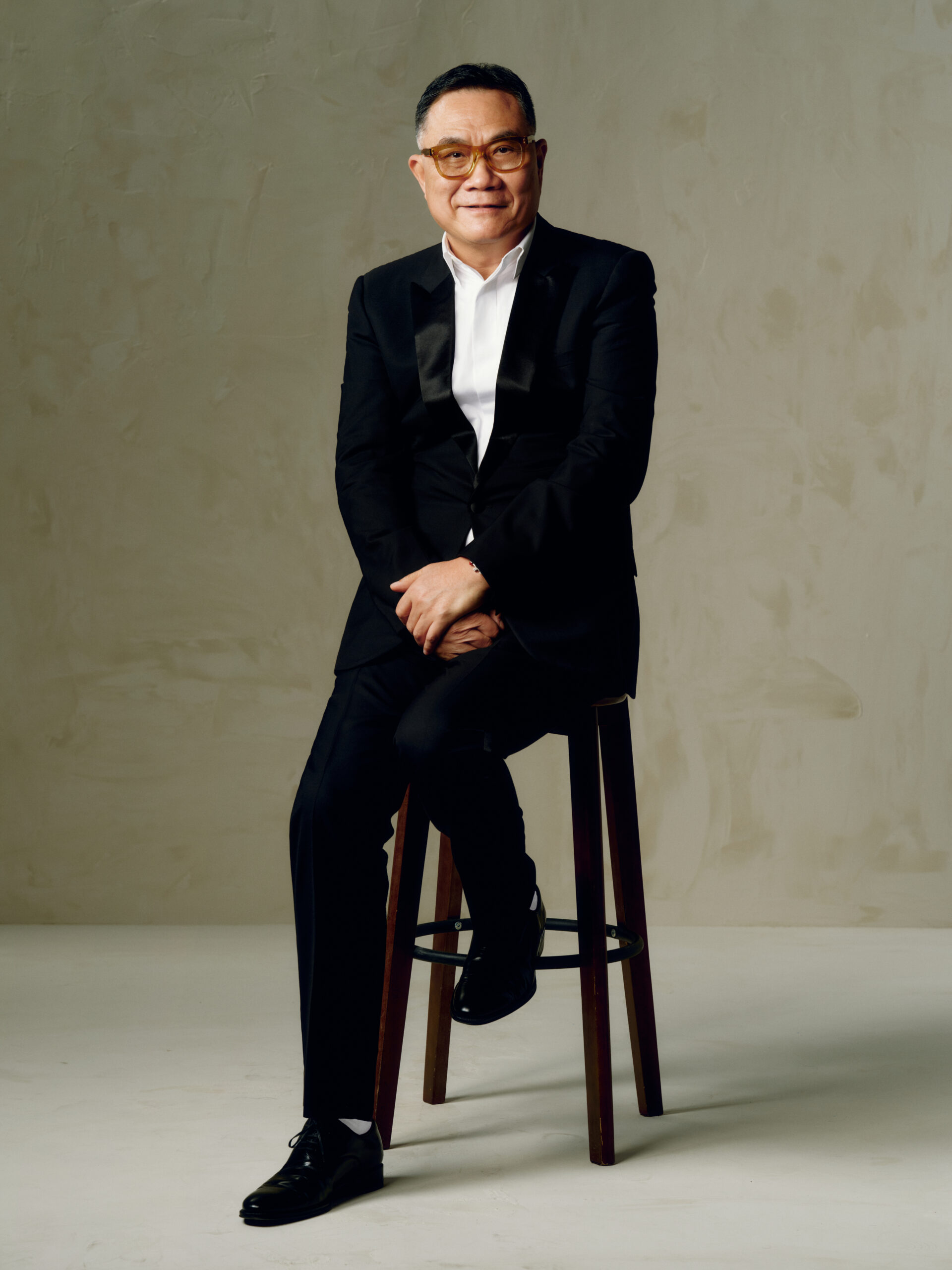 "We are delighted to welcome Adrian Cheng as Co-Chairman of Modern Media," said Mr. Thomas Shao, Founder, Chairman of the Board and CEO. "Adrian is a retail visionary and business leader who constantly reimagines how commerce, community, art and innovation can intersect and positively impact societies. Renowned for his pioneering work in cultural commerce, he is redefining what Chinese culture means both domestically and internationally. A worldwide philanthropist, Adrian is driven by making a difference to the lives of many. His mission is to inspire the next generation to build a better future."
"I believe we have an invaluable opportunity to create and build something important both for China and internationally with Modern Media," said Adrian Cheng. "Modern Media's progressive thinking, compelling content and creative people have made the company a trailblazer in China's print, digital and now metaverse space. We share the same vision. I am passionate in promoting Chinese contemporary art that transcends Greater China and ultimately creates a lasting impression on a global scale."
"We must constantly seek the ideal relationship between culture, art and business. This will be vital for our future to ensure we authentically communicate, resonate and engage with all our audiences. I am looking forward to doing great work with the Modern Media team as we chart a deeper reach and influence in China, Asia-Pacific and the world," Cheng added.
About Adrian Cheng
Adrian is the CEO of New World Development, which spans property, infrastructure, hotels and other consumer and technology businesses. Since joining the company in 2006, he has reinvented the brand's DNA through 'The Artisanal Movement', infusing craft, heritage, design and creativity into all of the company's ventures.
In 2008, Adrian established the K11 brand, the world's first 'cultural-retail' concept, with the intention of merging art and commerce and curating the customer journey with a focus on the next generation.
He is spearheading several major development projects in the Greater Bay Area, including the recently announced ECOAST development, a one-of-a-kind commercial complex worth RMB10 billion in Shenzhen, aiming to create the region's first circular economy hub and largest harbourfront cultural/retail destination. He has also led the development of 11 SKIES at Hong Kong International Airport, which will be the first development to combine retail, dining, entertainment and wellness, and become a world-class destination for people from Hong Kong and the Chinese mainland – especially from the Greater Bay Area.
Adrian has been acknowledged by Fortune in its "40 under 40" list, honoured by the World Economic Forum as a "Young Global Leader" and was made an "Officier in the Ordre des Arts et des Lettres" by the French Government, the youngest person in Hong Kong to receive the honour.
Adrian was awarded the Silver Bauhinia Star by the HKSAR government in 2022 for his outstanding contribution to Hong Kong, taking a leading part in supporting the local community and creating shared value over the years. In the same year, he founded the WEMP Foundation to support mental health among underserved children and parents in Hong Kong with the aim to help society build good human capital for the future.
At the start of 2023, Adrian was appointed as the Chairman of the Mega Arts and Cultural Events Committee by the Hong Kong Government to strengthen the city's status as a cultural exchange hub between China and the rest of the world.
About Modern Media Group
Modern Media Group (recently renamed as Meta Media Group, 0072.HK) was founded by Mr. Shao Zhong, Thomas in 1993. Modern Media owns the influential "ArtReview" with its "Power 100" list, the world's leading youth creative and cultural short video platform "NOWNESS", "Bloomberg BusinessWeek" , as well as the exclusive Chinese intellectual property of world- renowned media brands, including "Art News", "InStyle" and "IDEAT" Chinese version. It is also the first media company in China to cooperate with Baidu Ventures and Xirang.
Modern Media Group has always been at the forefront of the times and has recently tapping into meta-space media business. The Group is supported by major shareholders including Fidelity Fund, Warburg Pincus Investment Fund, Chow Tai Fook Investment Fund and Seven Wolf Group.
Mr. Thomas Shao, Founder, Chairman of the Board and CEO