Aesop Beacon
Aesop presents a limited-edition Gift Kit, Beacon—created with all kinds of supportive spirits in mind. Whether offered to doting caregivers or thoughtful confidants, Beacon is intended to honour guiding lights of every variety.
Housed in a reusable amenity case, each kit is wrapped in a sleeve bearing an image by artist Eleanor Millard, whose work depicts scenes and landscapes of rural Victoria, Australia. Millard's painting of a lighthouse befits the gracious guidance of life's luminaries.
Contained within the Gift Kit is an uplifting quartet of beloved formulations: Immediate Moisture Facial Hydrosol—a refreshing hydrating mist; Resurrection Aromatique Hand Balm—a nourishing emollient formulation; A Rose By Any Other Name Body Cleanser—an invigorating gel cleanser; and Rind Concentrate Body Balm—an aromatic source of hydration.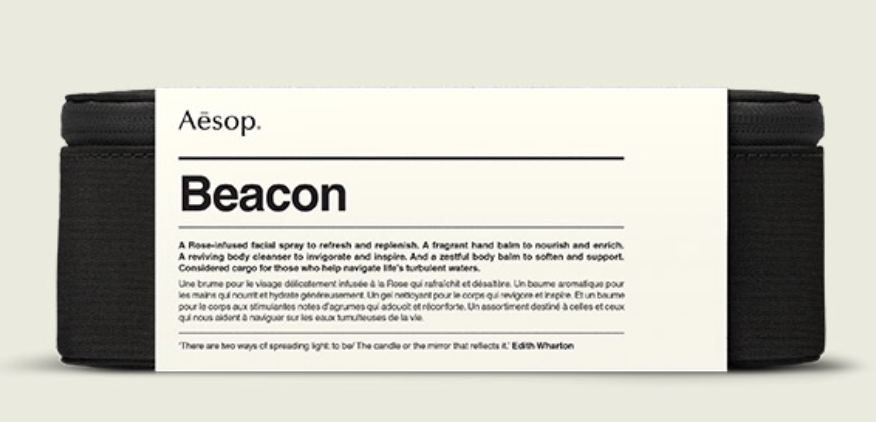 Beacon joins Aesop's varied selection of gratitude-affirming gift options, ideal for thanking the diverse parental figures who help navigate life's turbulent waters.
Beacon is available at all Aesop signature stores, select stockists and counters in department stores across the globe, and at aesop.com.
RRP: HKD 725