Aesop Parsley Seed Anti-Oxidant Intense Serum
Fortifying, daily-use serum for city dwellers, suited to most skin types, including sensitive
Central to the anti-oxidant-rich Parsley Seed Skin Care range, Parsley Seed Anti-Oxidant Intense Serum is formulated to hydrate and fortify the skin while guarding it against airborne pollutants. Suited to 'normal', combination and sensitive skin, the lightweight daily hydrator is ideal for those living in urban environments, and warm or humid climates.
Parsley Seed Anti-Oxidant Intense Serum is distinguished by the breathable film it forms on the skin thanks to extracts of Red Algae and Tara Gum. This imperceptible yet effective barrier helps to minimise deposition of airborne particulates, which can aggravate the skin. A suite of anti-oxidants is delivered by way of Grape Seed, Green Tea and Parsley Seed extracts, supported by nourishing Tocopherol (Vitamin E).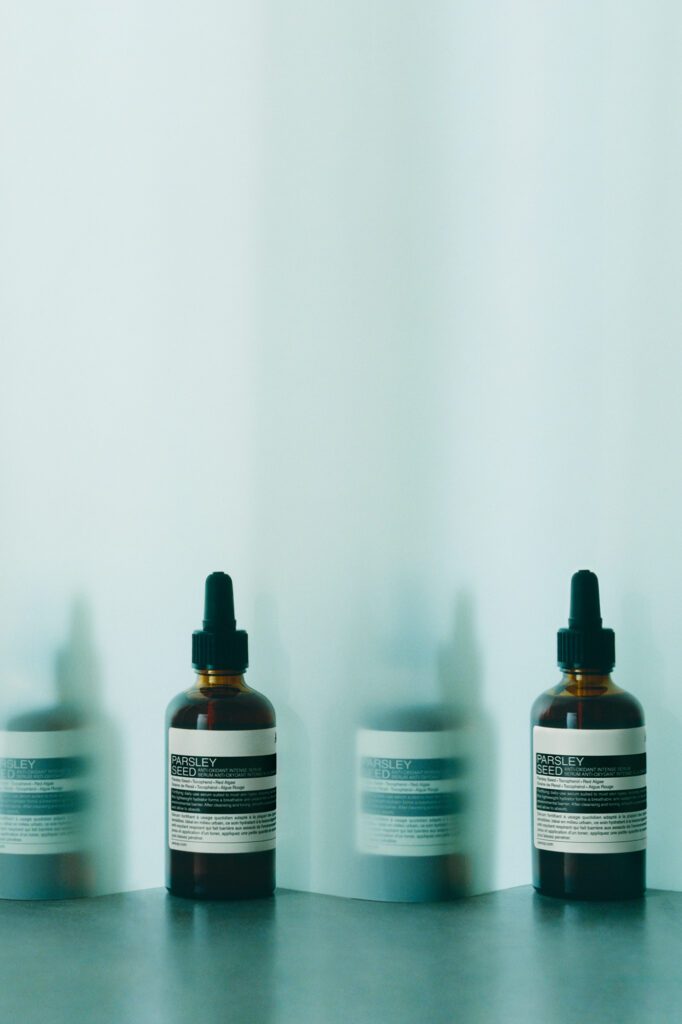 Lightweight and rapidly absorbed, Parsley Seed Anti-Oxidant Intense Serum leaves the skin hydrated, with a pleasingly matte finish, making it an astute choice for those seeking an alternative to cream or oil-based moisturisers.
To use, massage into freshly cleansed and toned skin. In the morning, apply three to five drops and wait until touch-dry before completing with sunscreen. In the evening, blending or layering with complementary moisturisers can bring additional nourishment if desired.
We've always advocated for skin care that considers the whole picture,' says Suzanne Santos, Chief Customer Officer. 'High-quality ingredients are vital, of course, and we take a rigorous approach to our research and development process, but there's also a human dimension to new products: a consideration of how they fit within our customers' day-to-day lives. Parsley Seed Anti-Oxidant Intense Serum has been formulated to benefit those in urban areas, where skin is subject to all manner of stressors. And, importantly, a little goes a long way. The serum's light texture is quite deceptive, and it delivers potent fortifying benefits to the skin.'
Parsley Seed Anti-Oxidant Intense Serum is packaged in a 60mL glass bottle with pipette dispenser—a screw-top variant allows re-use of the pipette from a spent bottle.
RRP: 60 mL HKD / MOP $685