agnès b. Galerie Presents: Hong Kong Artist Zoie Lam's Multimedia Exhibition
Touch Down Planet "Zlism" in a Psychedelic Odyssey
Event-Exclusive Charity Sale for Abandoned & Stray Animals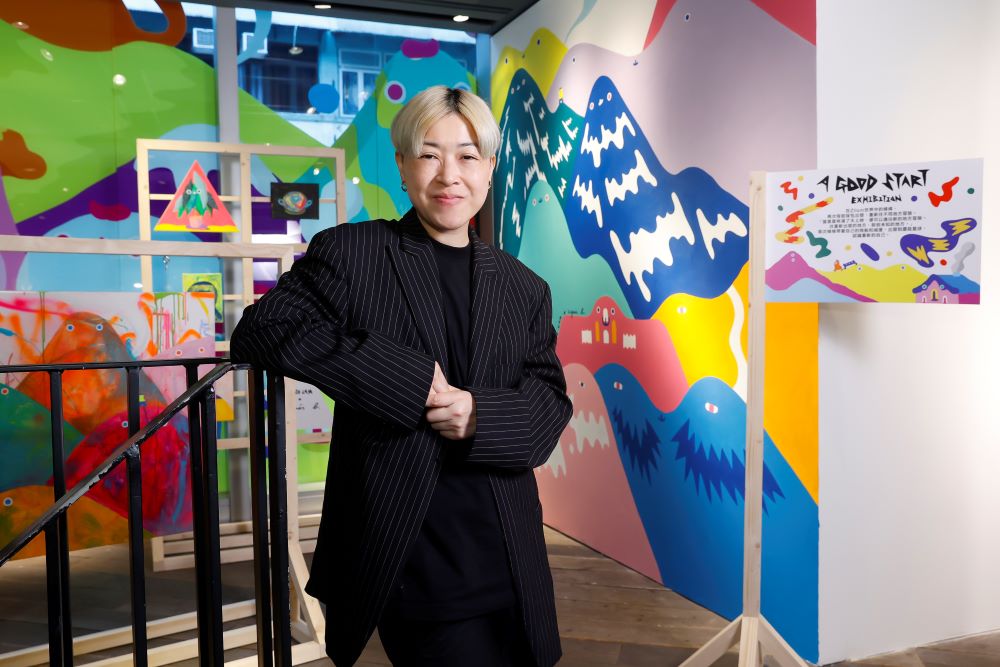 Sustainability has always been at the forefront of French lifestyle and fashion label agnès b., which has long married fashion with culture and arts. As such, the brand has long collaborated with countless international artists at its K11 Art Mall flagship store RUE DE MARSEILLE. These exhibitions are always free so to combine retail with art. This April, agnès b. has joined hands with Hong Kong artist Zoie Lam to present the "Zoie Lam Exhibition – A Good Start" – an exhibition that pairs art with good will in a series of vibrant and meaningful multi-media masterpieces plus event-exclusive charity souvenirs in a move that highlights the brand's passion for both art and sharing love.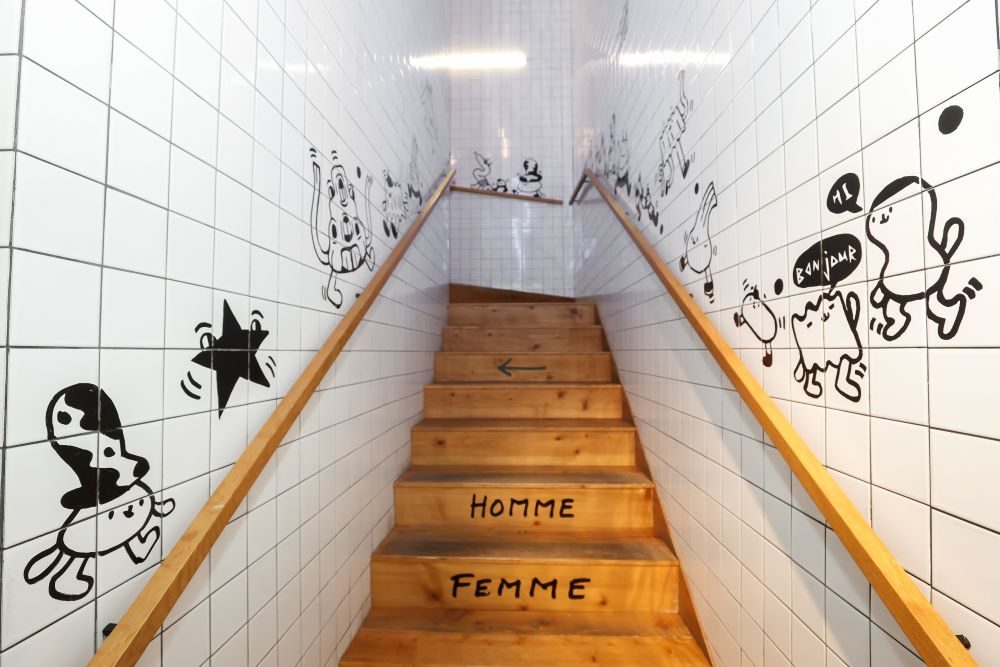 agnès b. and Zoie Lam's collaboration is the brand's first crossover with a local artist. Catch more than 20 of her dazzling multimedia masterpieces – featuring 6 new works and other artworks, wooden installations, ceramics, window stickers and more at agnès b. RUE DE MARSEILLE flagship store at K11 Art Mall, from 1 April to 1 May 2023. Don't miss out on a one-off mural measuring 2.7m by 2.7m that Zoie spent two days drawing! Aside from showcasing at K11 Art Mall, Zoie Lam will also exhibit her work at other agnès b. boutiques including the ones at Fashion Walk and Festival Walk, as well as agnès b. CAFÉ at Langham Place so you can relish in fantastic food and Zoie's fantastic art – truly the best of both worlds!
agnès b. Galerie Presents "Zoie Lam Exhibition – A Good Start"
Date
1 April – 1 May 2023
Time
11am – 8:30pm
Venue
agnès b. RUE DE MARSEILLE Flagship Store

(Shop G26, G28 & 119, K11 Art Mall, 18 Hanoi Road, Tsim Sha Tsui)

Other Exhibition Locations
agnès b. Fashion Walk (Shop 1&2A, G/F, Shop 1, 1/F, Fashion Walk, Kingston Street, Causeway Bay)

agnès b. Festival Walk (Shop LG1-49, Festival Walk, 80 Tat Chee Avenue, Kowloon Tong)

§  agnès b. CAFÉ Langham Place (Shop 28-32, Level 3, Langham Place, 8 Argyle Street, Mongkok)
Instagram: @agnesb_officiel     Facebook: agnès b.
Instagram: @agnesb_cafefleuriste     Facebook: agnès b. CAFÉ & FLEURISTE
Hashtags: #agnesbhk #agnesbxZoieLam #agnesbLifestyle