Alibi Wine dine be Social Presents Zestastic Afternoon Tea
As we welcome the spring season, Alibi – Wine Dine Be Social, Cordis, Hong Kong's modern European restaurant and bar, is now offering an uplifting 'Zestastic Afternoon Tea' experience. Featuring an array of sweet and savory delights in refreshing orange hues, inspired by Cordis' vibrant brand color, this unique menu promises to tantalize the taste buds of gourmets.
Alibi's Chef de Cuisine James Oakley has specially curated an array of tempting savouries. Awaken the palate with Hand-cut Beef Tartare, Yuzu, Smoked Paprika, sourced from the Parisian butcher, La Polmard, offering a lean and flavourful texture and topped with a refreshing garnish. A surprise awaits as you bite into the Mushroom Arancini, Truffle Sauce, to feel the heavenly aromatic mushroom paella and flavours of truffle bursting underneath the buttery and crispy puff. Tempt your taste buds with the crunchy 48-Month Jamón Ibérico, Crisp Lavash, Cheese Curd and unbeatable mouth-watering Serrano Ham and Manchego Cheese Toasties.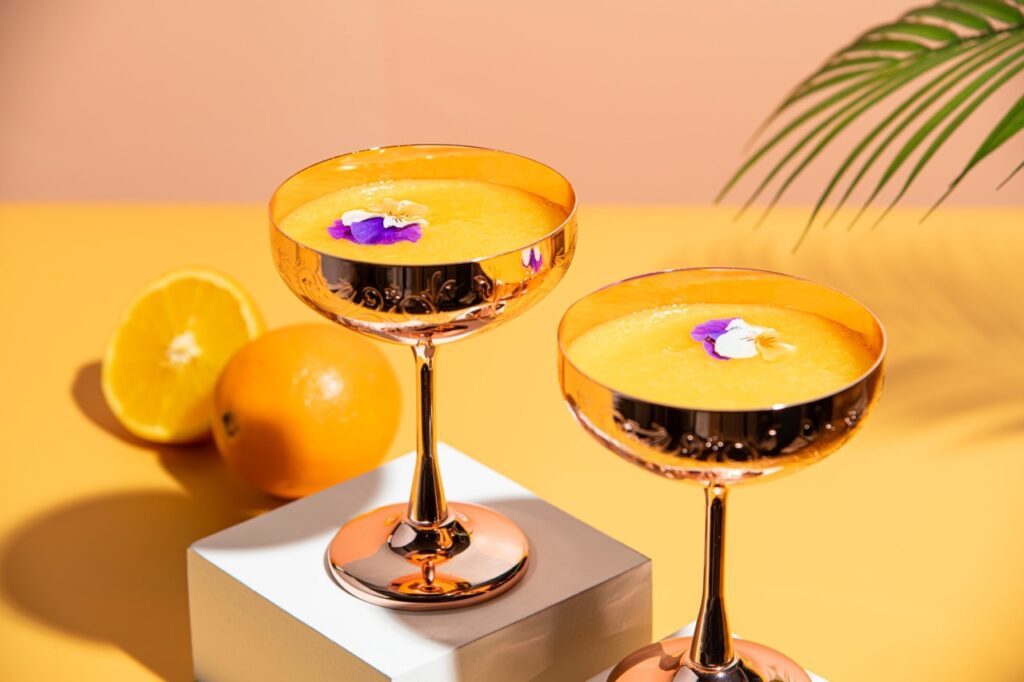 Executive Pastry Chef Roy Ma and his team have used a variety of zesty and seasonal fruit ingredients such as Apricot, Mandarin, Yuzu, Orange and Passion Fruit to curate a lingering sensation of tangy treats. Unleash the invigorating senses with Mandarin Yuzu Tart, a mix of fluffy almond sponge cake wrapped with silky mousse and topped with mandarin oranges. Indulge in the Orange Almond Milk Pudding, the richness of the almond milk pudding is balanced with a layer of citrusy marmalade to create double temptations. Relish in the blossoming season by savouring the Peach Apricot Chocolate Cake, immerse in a layer of Belgian chocolate cake, nestled with apricot and white peach compote. Soak into the vibrant vibe with the butterfly adorned Passion Fruit Macaroon, other highlight includes Signature Scone with Clotted Cream and Orange Marmalade Jam to complete the sensational indulgence.
Elevate the afternoon tea experience with a glass of energising Amber Sunset mocktail, which is curated by the award-winning mixologist team from Alibi – Wine Dine Be Social, and infused by passionfruit, yuzu and orange to refresh the palate and boost the vital energy.
Available from 1 March 2023, daily from 3:00pm to 5:30pm, the afternoon tea is priced at HK$498 for two persons (limited to 15 sets only per day).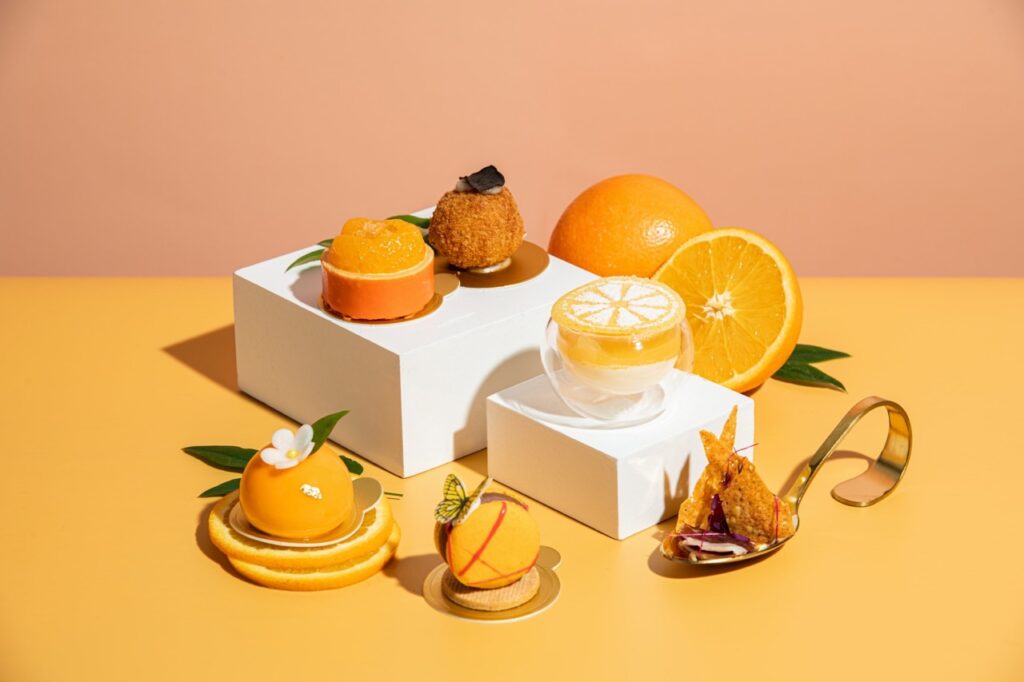 Reservations can be made at +852 3552 3028 or via email to cdhkg.restaurants@cordishotels.com or Whatsapp +852 9717 4727. All prices are in Hong Kong dollars and subject to a 10% service charge.
All package inclusions, restaurants' opening hours, meal arrangements may change in accordance with the latest government regulations.