Alila Villas Uluwatu Launches New Reservation Option for a Sustainable Stay
Alila Villas Uluwatu Launches New Reservation Option for a Sustainable Stay, Leaving a Positive Footprint In line with Hyatt's commitment to care for people and the planet, and as a responsible business, to ensure thriving destinations for its guests, colleagues and communities, Alila Villas Uluwatu is excited to offer guests a deeper journey into its regenerative approach to tourism.
Travellers planning an escape to Alila Villas Uluwatu can now opt to upgrade their stay in terms of sustainability with the resort's newly launched "Positive Footprint" booking. Selecting this option will ensure a stay that encompasses the highest levels of sustainability within the guest's villa as well as unique opportunities to explore, and even get actively involved in, the resort's comprehensive environmental and community initiatives.
Sustainability is the new luxury at this EarthCheck Platinum-certified resort, a model of sustainable design and responsible tourism that seeks to inspire a new generation of conscious travellers to grow their awareness and make a positive impact.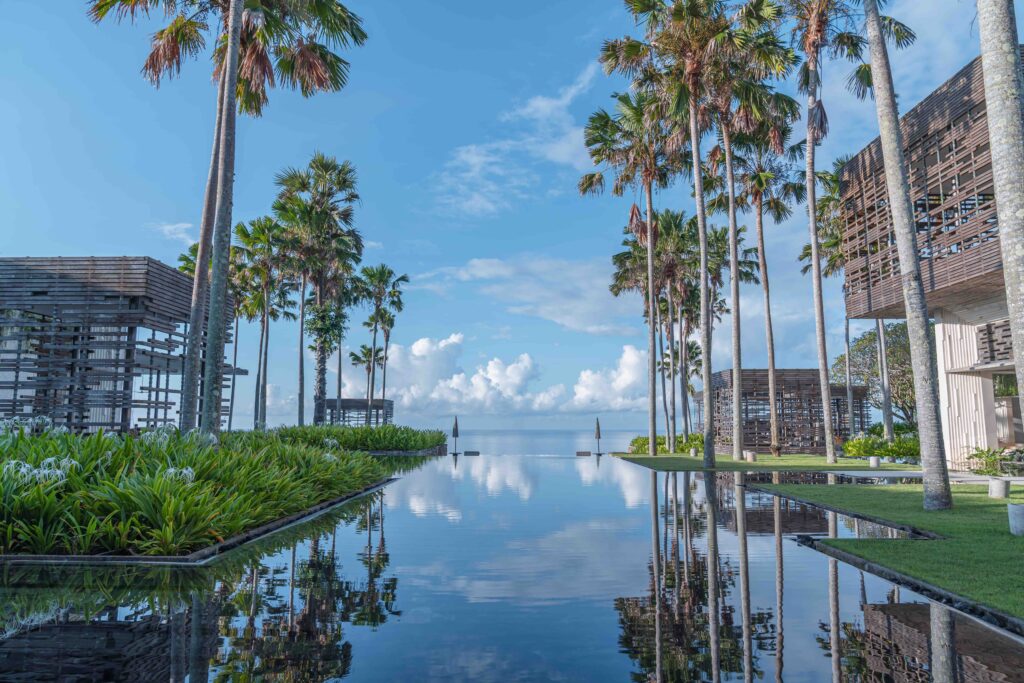 Alila Villas Uluwatu is already known as a Regenerative Tourism trailblazer. Under its NO PLASTICS initiative, the resort has eliminated unnecessary plastic packaging and items in all villas and restaurants and, as a proud signatory of the Global Tourism Plastics Initiative led by the UN Environment Programme and the World Tourism Association, has targeted to eliminate all single-use plastic from the resort by 2025. In efforts to increase its self-sufficiency, Alila Villas Uluwatu bottles its own drinking water, grows ingredients for its restaurants in an Organic Chili Garden, and has an on-site waste management facility, the Sustainability Lab, where all waste is sorted for reuse, recycling or upcycling in collaboration with community partners, ensuring no waste is sent to landfills.
To stay at any Alila hotels and resorts is to embark on a destination experience – be it in recreating the flavors of the local cuisine, enhancing your well-being through ancient healing arts or the thrill of adventure sports, you will re-discover the luxury of living at Alila. For more information visit, alilahotels.com, follow us on Instagram @AlilaHotels or like us on Facebook