Pent-up wanderlust, streaming inspiration and technology are driving future travel trends
The annual Travel Trends from travel technology leader Amadeus sheds some light on a new era of globetrotting.
From active eco-tourism and "friendcations" to the digital transformation of business travel, travel is returning and back on the agenda.
The trip of a lifetime is no longer wishful thinking. After dreaming of freedom for the past two years, people are finally beginning to release their pent-up passion for travel, with substantial increases in searches for trips to once-in-a-lifetime destinations, according to the leading travel technology company Amadeus.
Some interesting new search and flight locations are emerging: from flight searches up by one third to Tanzania, a country famous for safaris, to flights doubling to cities close to the home of the Incas, Machu Picchu, Amadeus is seeing a boom in demand for statement tourism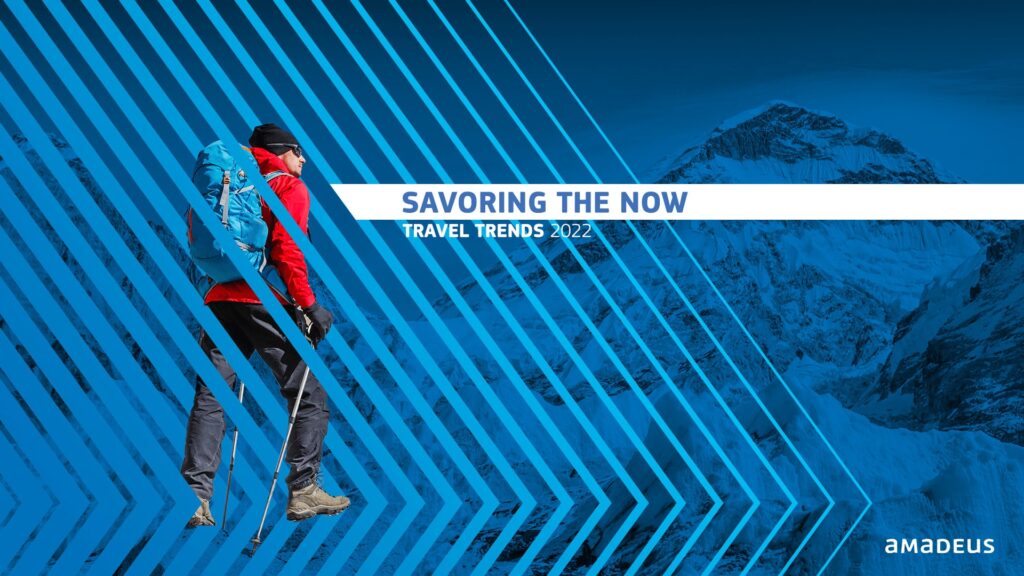 And this is just the beginning. The Amadeus 2022 Travel Trends identify six new developments which will shape the future of the market:
Savoring the now: Travelers will embrace that trip of a lifetime
Friendcations: In large gatherings and small, 2022 will be the year of the grand reunion
Active Ecotourism: The time for just talk is over. Today's travelers are more interested in taking action, with a growing demand for trips supporting diverse global communities
Business Travel, Ready For Take Off: Changes are on the way for the business sector, with technology ushering in expense-free mobile travel payments
Wanderlust Streaming: Travelers are dreaming of going to new destinations, inspired by their viewing habits, while tech is transforming these dreams into real-life transactions
Futuristic and fast: The return of supersonic flights and hyperloop travel links, leveraging vacuum technology, will make lightning quick travel accessible to an increasing number of people