11 Aug 2022 By AWAY IN STYLE
Aman's Leather Collection
For over three decades, Aman has offered its guests transformative experiences for mind, body, and soul at its 34 sanctuaries across the globe. Having become renowned for promoting freedom from everyday routine and an altogether simpler way of living, in 2018 the brand set out to make this coveted lifestyle accessible in the comfort of home with the arrival of Aman Essentials – a collection of bespoke products inspired by the world of Aman. Today, it expands its offering, introducing an inaugural line of leather accessories designed to form timeless additions to any wardrobe.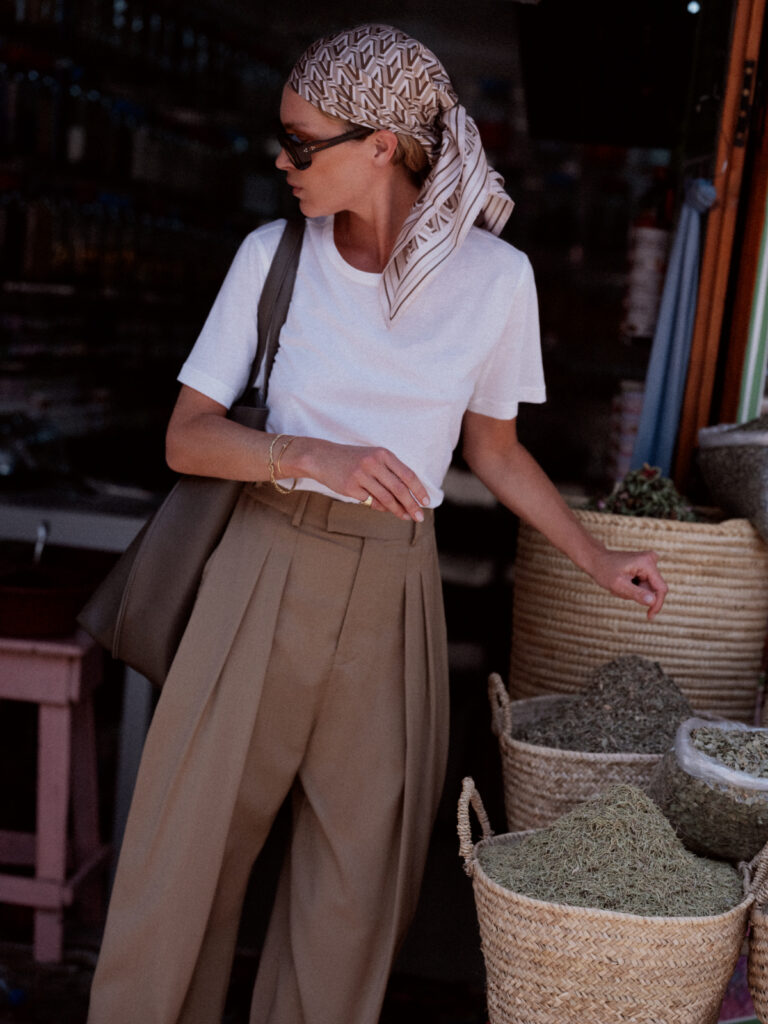 Following the success of the Aman Essentials Ready-to-Wear line which launched in 2021, The Leather Collection reimagines Aman's lifestyle experience into everyday essentials. Nineteen unique designs include card cases, wallets, passport cases, handbags and smaller collection items that reinvent classic shapes, with silhouettes elevated and refined for contemporary appeal.
Disregarding seasonal trends, subtle design details form a design language exclusive to the collection creating a connection to the Aman community. For wallets and card holders, the geometry of the Aman logo has been combined with the traditional Japanese folding technique, origami, to create practical pocket detailing, while contrasting nappa linings add interest and intrigue, inspired by the colourful landscapes of Aman destinations – White Sand, Aman Grey, Mink, Grass Green, Aqua, Sunrise and Earth – and reflecting the exceptional surroundings of the brand's resorts and hotels. Use of complex layering techniques and negative space reveal the apex of the letter A from the Aman logo throughout, which also appears embossed on tote bags and intricately hand-transcribed on leather charms using traditional marquetry techniques.
Hand-crafted by family-run businesses in France and Italy, the quality of each product is unsurpassed. Buttery-soft lamb, goat and calfskin from artisan tanneries is combined with Italian hardware and ergonomic zips designed to fit the curve of the hand and autonomous craftsmanship and age-old construction processes ensure each piece has a lifelong place in the wardrobe of its owner.
Speaking on the development of the collection, Kristina Romanova, CEO of Aman Essentials said: "The combination of our heartfelt attention to detail, our pursuit of quality at any cost, and our belief in the restorative power of simplicity represents the 'Spirit of Aman'. Aman's first-ever line of leather accessories was created to echo this imitable spirit, creating pieces designed to be loved for years to come."
In addition to Aman boutiques at Aman destinations around the globe, The Leather Collection will be available on Aman's e-commerce platform, shop.aman.com, with distribution globally. Continuing the brands journey beyond the parameters of its hotels and resorts, the collection features 19 different styles and retail prices range from $250-$4,000.