An Eye-Conic New Array, Byredo AW 21 Eye Makeup
Eyeshadow 5 Colours in Fêtes Noires HK $620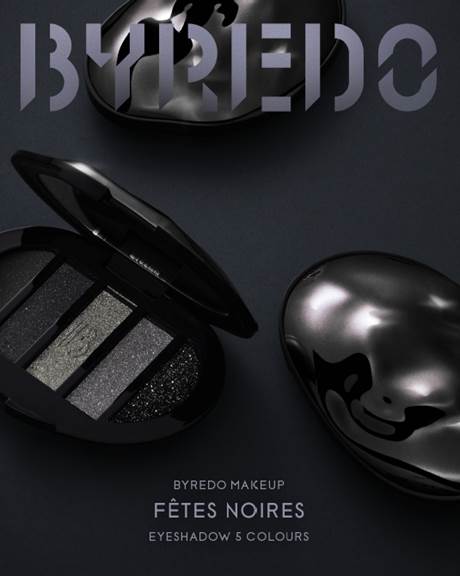 You can have any shade, so long as it's black. Encased within a limited-edition gunmetal shell, a multi-dimensional, textural spectrum of anti-colour – from deep, dark intensity to luminous reflection.
All-in-One Refillable Brow Pencil HK $350
Brow Pencil Refill HK $290
Softly blendable and lightweight – but with profound, waterproof staying power – the Brow Pencil is 93% naturally formulated and entirely vegan, while its refillable nib comes in a range of five shades designed to perfectly suit – or contrast – a spectrum of skin tones.
Kajal Pencil HK $290
The jumbo pencil can be applied impeccably to the waterline, melted across the lashline or smudged across the lid for a smoky finish. The Kajal Pencil is available in a series of classic kajal shades, emboldened by the addition of a limited-edition silver.
All-in-One Refillable Brow Pencil HK $350 Brow Pencil Refill HK $290