3 Aug 2023 By AWAY IN STYLE
ÀNI Sri Lanka Calling: 10 Reasons to Visit Sri Lanka
A world on one island, the all-inclusive ÀNI Sri Lanka is a launchpad to awe-inspiring island adventures, aromatic cuisines and ancient cultures channelling the laid-back allure of the south coast. Every aspect of the private resort is crafted with a generosity of spirit unique to ÀNI layered by warmth, humanity in service. Here are 10 reasons to uncover its magic.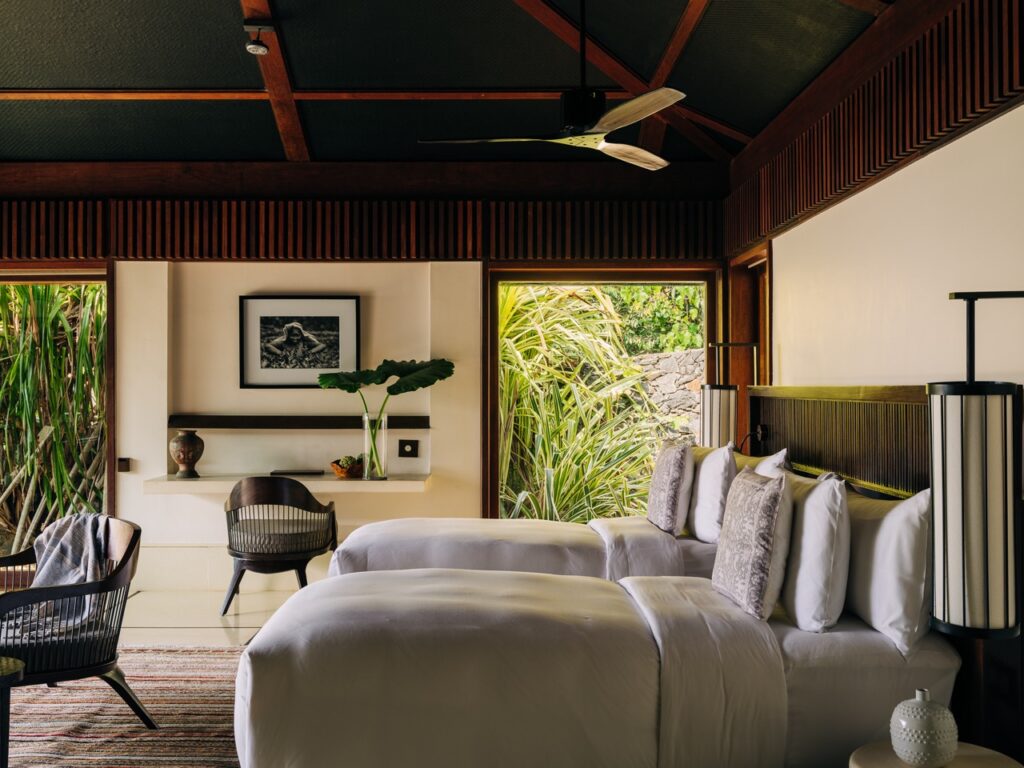 Accommodation at its Finest
At ÀNI Sri Lanka, the resort's design capitalizes on the panoramic surrounding view. With crashing Indian Ocean waves, the beach below is designed for early morning walks, playing cricket and watching perfect sunsets at the end of a relaxing day.
The two poolside Living Salas are the perfect hideaways: Villa Monara (Peacock) and Villa Divia (Leopard). Inspired by the nature-framing, open spaces of Tropical Modernism, both villas feature two-storey living and dining areas that include a lounge, wine cellar, bar, library and an interactive show kitchen. Alfresco dining can be enjoyed on the terrace, in the five-acre gardens, on the beach, and even in the shallows of the pool.
Other treats include moonlit movie nights, family games, mountain-bike exploring, and sporting tournaments. The outdoor shuffleboard court provides hours of fun, and archery lessons offer an introduction to this ancient art. Further afield, private helicopter tours or catamaran cruises reveal fresh perspectives, and guided tours of Galle Fort or hikes in the Sinharaja Forest Reserve uncover island treasure.
Incredible History
Ancient temples, ruins and statues are dotted across the island, revealing Sri Lanka's unique interplay of Buddhist, Hindu, Muslim and Christian traditions. Close to ÀNI Sri Lanka, admire the island's largest Buddha statue spanning 50m at the Wewurukannala Buddhist temple in Dickwella which dates back to the 18th century during the time of King Rajadhi.
Vibrant Culture
The island's rich history of artistry is beautifully expressed in the Southern Province. Guests of ÀNI can watch traditional dance performances, listen to folk music performances, and admire Sri Lanka's extraordinary masks. Jewelry starring sapphires, rubies and other precious gems from the island can be purchased in Galle or Colombo. Art-lovers can relish a trip to ÀNI Art Academies Sri Lanka which helps underprivileged young artists forge creative careers and commission their very own piece of art to take home.
Nature & Wildlife
No trip to Sri Lanka is complete without a safari adventure. ÀNI Sri Lanka is ideally positioned for exploring the region's legendary wildlife reserves. Bundala National Park is renowned for its birdwatching, while Udawalawe National Park is home to an elephant orphanage where sponsoring an orphaned baby elephant is highly welcomed.  Yala National Park is famous for its leopards, boasting the highest density of these elusive big cats in the wild worldwide. Additionally, Sri Lanka flaunts an abundance of beautiful beaches. Perched on the southwest coast in Dickwella, ÀNI Sri Lanka's spot is undeniably among the most lovely.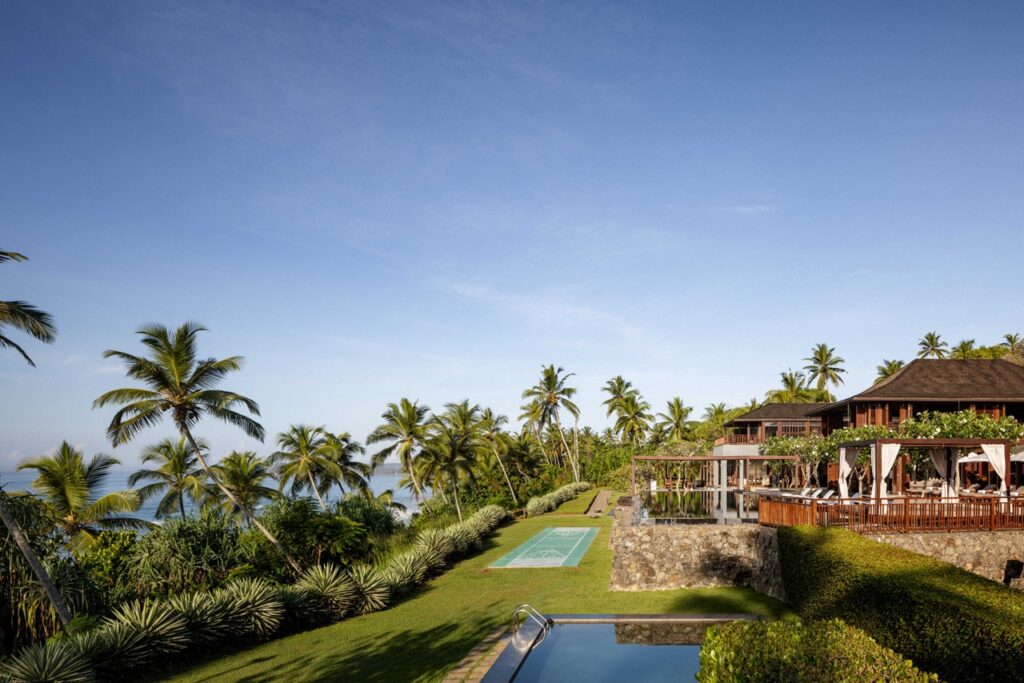 Tropical Climate
The prime time to visit ÀNI Sri Lanka is December to April, with annual temperatures on the coast averaging at around 28°C; July and August offer more settled weather for summer holidays. The monsoons return in September and October, bringing short bursts of warm, tropical rain that feel very welcome and utterly refreshing.
Unlimited Adventures
Whether guests crave adventures on land, water or in the air, ÀNI Sri Lanka can arrange them all. Sri Lanka is the perfect place for forest hikes, mountain-bike rides and trips to cascading waterfalls. Deep-sea fishing and scuba diving provide adrenaline-fueled open-water fun, while the whole family will enjoy releasing turtle hatchlings from a local hatchery.
Flavour-packed Food
Discover Sri Lanka's world-famous cuisine at ÀNI Sri Lanka whose full-board rates include all meals, snacks and drinks. Edible highlights include incredible seafood, diverse spices, heroic coconuts, delicious fish and flavor-packed produce. Menus include Sri Lankan, Indian, Chinese, Japanese, French and Italian options catering to all dietary requirements.
Meaningful Wellness
Sri Lanka has ancient traditions of indigenous wellness, known as traditional medicine or Hela Wedakama practiced for thousands of years. The island also has its own version of Ayurveda, encompassing Indian, indigenous, Greek and Arab influences. The ancient kings helped protect the survival and continuation of Ayurvedic wisdom; the tradition thrives here today. Guests can enjoy Ayurvedic spa treatments at ÀNI Sri Lanka, under the guidance of Manjula,  Ayurvedic doctor of the resort.
 Sporting Prowess
To earn brownie points with the locals and ÀNI team, visit Sri Lanka armed with a curiosity for cricket. Cricket was introduced to the island during the colonial era by the Brits; the earliest-known match was recorded in 1832. In July 2023, Sri Lanka's cricket team will play Pakistan for two Test matches at home; catch the action at ÀNI Sri Lanka, with beachfront screenings. Activities Manager, Nilantha organizes all kinds of fun from yoga and Pilates to tennis lessons, water aerobics and more.
The Perfect Hosts
Most importantly, Sri Lankans are the perfect hosts. Warm and welcoming, they are a beautiful representation of the island's natural charm. ÀNI Sri Lanka's team includes more than 30 dedicated members of staff, each committed to making your stay magical.