13 Mar 2023 By AWAY IN STYLE
Armani Hotel Milano
THE MONTH OF MARCH UNDER THE SIGN OF GIN
AT ARMANI/BAMBOO BAR
Armani/Bamboo Bar dedicates the month of March to gin, and welcomes a new list consisting of four signature cocktails to be enjoyed as an aperitif, possibly combined with a food proposal prepared by Executive Chef Francesco Mascheroni, or as an after-dinner drink.
The cocktails offered are Kintsugi cocktail, made with Jinzu, a Japanese gin containing Sakura flowers. Balsamic aromas, together with fruity and spicy notes, characterize the Rivo Lombardo Gin, the main character of Como Chiama, whose botanicals are collected from the shores of the homonymous lake. A bitter gin, softened by the Saint Germain liqueur, fresh thyme, bitter creole, apple froth, sake, and basil. Italian Style is made with the Selvatiq Gin, whose botanicals are selected from the banks of the river Mincio. Lastly, Bamboo 75 is a new interpretation of the French 75, made with Gin No. 209, one of the finest gins in the world, and it is distilled five times.
THE TREATMENTS OF THE ARMANI/SPA
FOR THE MONTH OF MARCH
March welcomes the perfumes and colors of Spring, ideal to take a relaxing break, to recharge your energy and to take care of yourselves.
Essential Beauty is the treatment of Armani/Spa dedicated to beauty; the Spa is an oasis of wellness located inside Armani Hotel Milano. It is a path dedicated to women's faces which lasts 50 minutes and can be enjoyed either alone or in company. It begins with a delicate cleansing, toning and exfoliation with glycolic acid peeling. Extracted from sugar cane, this acid makes the skin bright and toned, it gives a more uniform color, and it favors the production of collagen by stimulating cell renewal. To follow, a vitamin C or hyaluronic acid serum is applied depending on the skin type. The path ends with a final massage to increase the smoothing effect. The session is completed by the moment dedicated to make-up to enhance facial features with a natural make-up with Armani products, which can be easily replicated at home. The treatment also includes the chance of spending one hour in the Relaxing Area and it is available throughout the month of March at the price of €170 per person.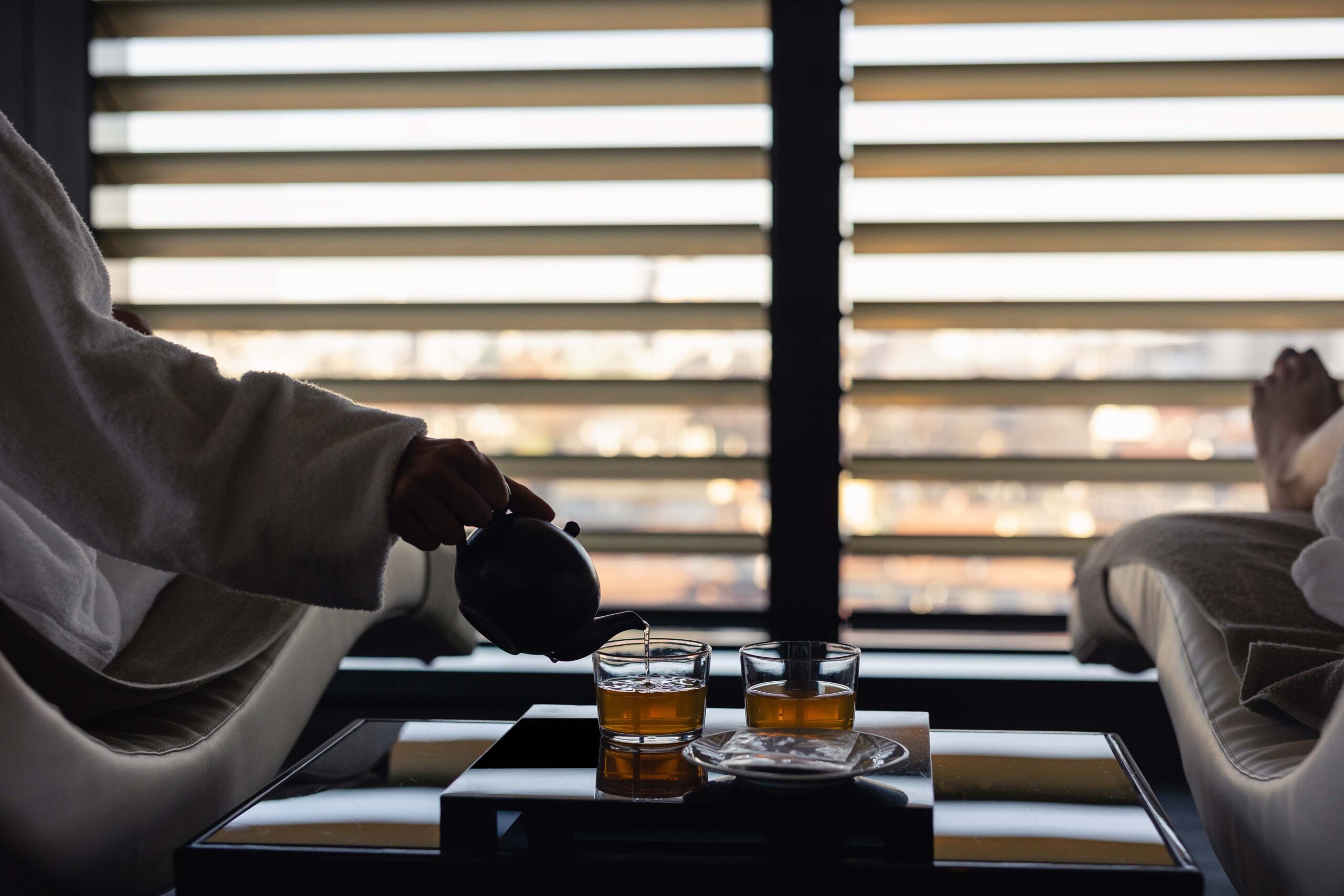 Armani/Spa offers a 50-minute treatment for men addressed to those who complain of muscle and cervical tension. This is often caused by the incorrect posture held in daily life: at the office desk, during the night or in the car. The kneading focused on the shoulders area, together with soft stretching exercises and light acupressure, will bring relief and will give a moment of total relaxion for body and mind. The treatment includes the access to the Relaxing Area, and it will be available for the entire month of March at the price of €150 per person.