11 Jan 2023 By AWAY IN STYLE
ARTIFACT, A Modern Japanese Dining
ARTIFACT, A MODERN JAPANESE DINING EXPERIENCE CELEBRATING CAVIAR IN ALL ITS FORMS, HAS OPENED INSIDE CENTRAL'S BASEHALL 02 IN HONG KONG
Hong Kong – ARTIFACT, a Modern Japanese Cuisine counter dining experience that celebrates various forms of caviar masterminded by Michael Larkin, Beckaly Franks and Ezra Star, led by Japanese Chef Kiyoshi Sato, has now opened for lunch and dinner inside the recently opened BaseHall 02 in Central, with a speakeasy bar to follow in March 2023 adjacent to the counter dining space.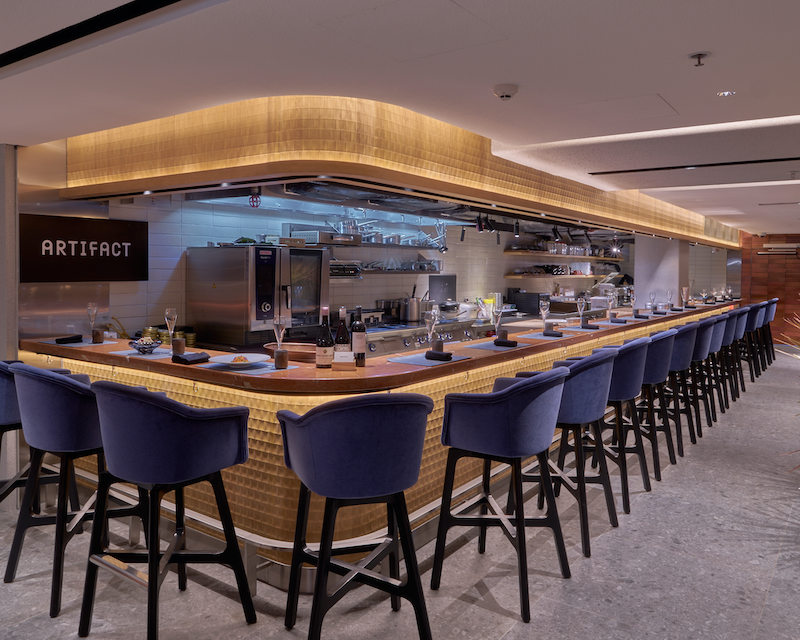 The new 14-seater counter dining experience highlights the diverse forms of caviar, paired harmoniously with premium ingredients flown direct from Japan. ARTIFACT presents an intricate chef's degustation menu based on shun, the Japanese philosophy for seasonality, where the menu is constantly changing to incorporate the finest produce on the market.
ARTIFACT'S LUNCH AND DINNER EXPERIENCE
Defined as a handmade object, or the remains of one, ARTIFACT takes pride in the craftwork that goes into the construction of each tasting menu. Celebrating the history and decadence of caviar in all its forms, ARTIFACT is now offering a set 4-course lunch menu priced starting from HK$488+10% per person (with optional caviar supplement at HK$448 + 10% per person and optional 3-glass wine pairing at HK$388 + 10%) and a 8-course dinner menu from HK$1,288+10% per person (with optional caviar supplement at HK$788 + 10% per person and optional 5-glass wine pairing at HK$688 + 10%.)
The four-course set begins with appetisers of Miso-Cheese-Baerii and Namerou-Goma-Kaluga Caviar, followed by a choice of entrée among Polmard Beef-Kaki-Potato or Obsiblue Prawn with ginger orange ponzu and oyster. For your main course, choose between courses of Hokkaido Pork-Carrot-Wakami or Toothfish-Kabocha-Razor Clams or Wagyu-Maitake Mushroom-Soy (with a supplement charge of HK$148), along with a traditional gohan (rice) and tamago (egg) to accompany the meal. Finish the set with a seasonal dessert, and upgrade the meal with a 3-glass wine pairing priced at +HK$388.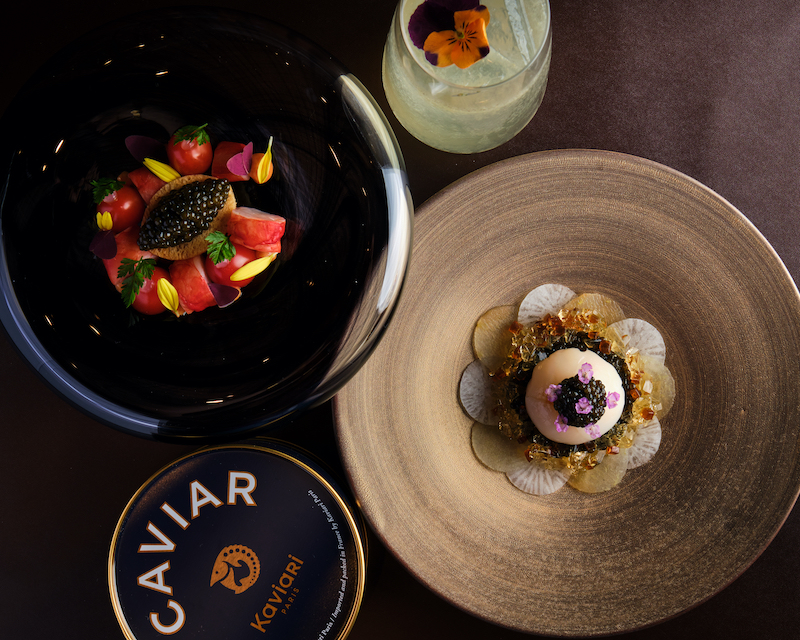 For dinner experience, savour a contemporary 8-course tasting menu with the option of adding on extra caviar for +HK$788. The menu highlights dishes such as Namerou – Goma -Kaluga caviar, Takoyaki -rakkyo green onion-Ossetra caviar, Carabineros-smoked miso cream-baerii caviar, and Kinmedai-Kabu-Yuzu, among other delectable courses. Guests may add on a 5-glass wine pairing for +HK$688 or non-alcoholic pairing for +HK$388. The full dinner tasting menu is as follows:
ARTIFACT Contact
Address: No, 1 & 2, Shop 5 & 7, LG/F, Jardine House, 1 Connaught Place, Hong Kong.
Opening Hours: Tuesday to Saturday from 12:00 to 15:00 / 18:00 to 23:00 / Sun Closed
Website: www.artifactbar.com
Reservation link: https://www.sevenrooms.com/experiences/artifact
Email: reservations@artifactbar.com
Instagram: @artifacthk @stkiyoshi