Asaya at Rosewood assembling The 'A-Team'
ASAYA LAUNCHES THE A-TEAM: CELEBRATING HONG KONG'S LEADING FITNESS AND WELL-BEING PRACTITIONERS 
Four-week series of transformative classes will run throughout the month of November 2021  
Asaya at Rosewood Hong Kong is proudly assembling The 'A-Team' – a roll call of Hong Kong's leading fitness and well-being practitioners – for a four-week series of transformative classes throughout the month of November 2021.
Seventeen of the best homegrown instructors from across the city; including Utah Lee, Victor Chau, Janice Ng, Gabriel Carroll of Hybrid HK and Cindy Jourdain of Joint Dynamics will be holding classes at Asaya throughout the month. They will be offering classes as varied as yoga, expressive dance, HIIT, core conditioning, calisthenics, ballet barre and much more.
In addition, Asaya will also be hosting 3 leading ballerinas from the Hong Kong Ballet's – who have curated intermediate to advanced ballet and ballet-fitness classes for those looking to really elevate their technique with professional-level training.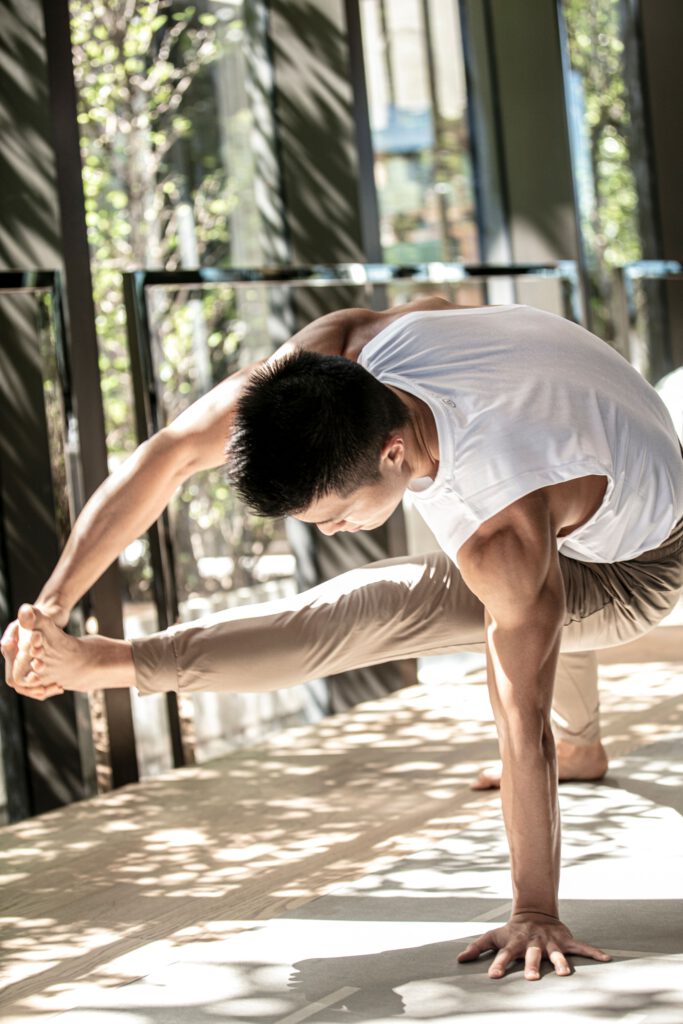 The A-Team at Asaya will host over 35 classes per week throughout the month. Each week a new music theme based around the 2000s, 1990s, 1980s and 1970s will keep people having fun while each instructor will bring a wealth of personal knowledge and individualised attention to guests. For example, Cindy Jourdain of Joint Dynamics, previously the Principal Dancer at the Royal Ballet in London, brings deep knowledge of anatomy and movement to her classes. Meanwhile, Janice Ng, who launched Absolute Focus at Topfit, uses Pilates to focus on ab strength and conditioning; while Gabriel of Hybrid will offer curated options that focus on overall health and long-term goal setting.
The A-Team Closing Party on 27 November caps the intensive programme with a celebration of each guests' personal growth throughout the month. The event will include a special fitness class followed by mindfully-created cocktails (both alcoholic and non-alcoholic); a DJ for sunset vibes at the swimming pool and Asaya Glass House, as well as healthful Mediterranean from Asaya Kitchen and gift bags. Tickets for the A-Team Closing Party are HKD780 per person or HKD350 for those who purchase the 10-class package.
In keeping with Asaya's support of the city's best instructors, the wellness centre is also supporting local brands AUTOPILOT and nüte.  AUTOPILOT will retail its Functional Layering Wardrobe and Activewear at Asaya to compliment those leading busy lives and looking for comfortable ready to wear layered wardrobes. Meanwhile, nüte is a local smoothie brand that will offer refreshments at events surrounding the A-Team to ensure guests receive the correct nutrients to nourish their bodies.
The drop-in price for one A-Team class is HKD480 with a 10-class package for HKD4,080. All classes are complimentary for Asaya Members. In addition, Asaya is offering a limited-time purchase of a three-month Asaya Active Membership for those who want to try Asaya's services without the year-long commitment. This trial includes all A-Team classes as well as access to the Fitness Centre and swimming pool, fitness assessments, savings on retail and more. The 3 month Asaya Active Membership limited offer can be purchased from 1 October for HKD19,500.
For more information and a full class schedule, please visit https://www.rosewoodhotels.com/en/hong-kong/wellness/asaya-offers from 4 October or call +852 3891 8588.
For more information on Asaya Active Membership – and for all membership enquiries – please contact Tiffany Hon at tiffany.hon@rosewoodhotels.com .