27 May 2023 By AWAY IN STYLE
Bang & Olufsen limited-edition Beosystem 72-23 Nordic Dawn – a time transcending music system that connects the years 1972 and 2023
Inspired by the light of a Scandinavian sunrise, the warm Honey, Ginger, and Amber Tone aluminium finishes come together with a perfectly crafted Birch Wood panel to shape the heart of the system – the iconic Beogram 4000c turntable. The Beogram 4000c has been recreated by hand and customised for the first time in the Nordic Dawn colourway to create an aesthetic that is reminiscent of soft mornings in the Scandinavian meadows.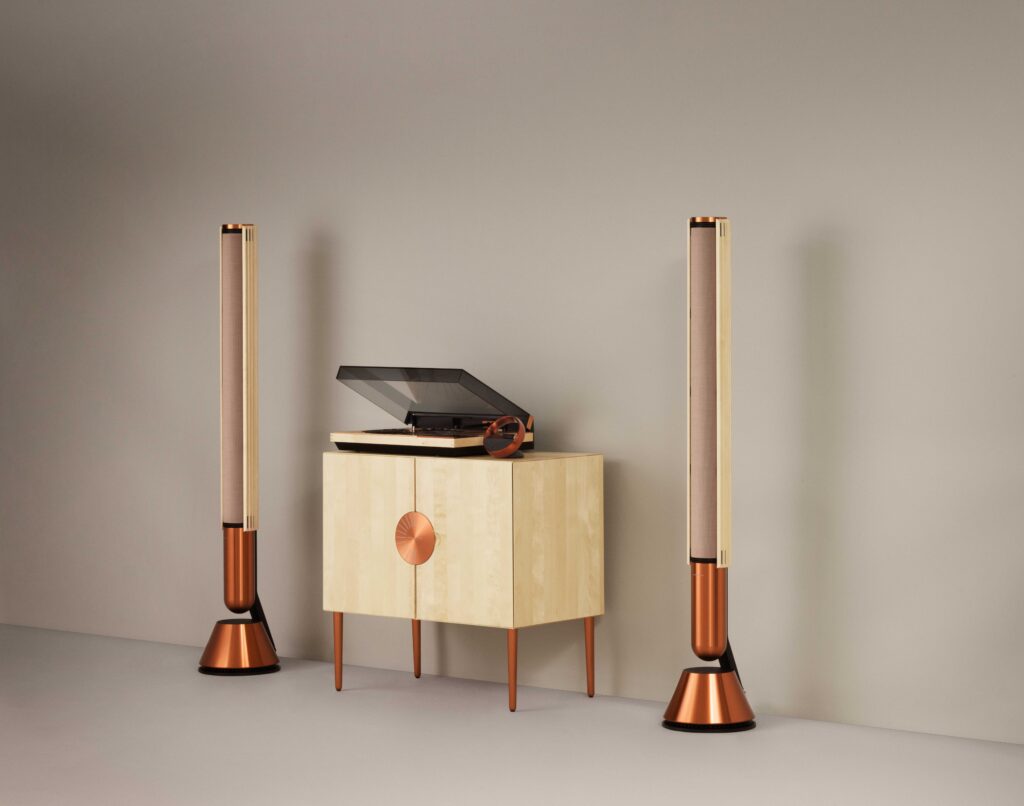 A picture containing wall, indoor, furniture, still life photography
Description automatically generated
The timeless turntable is accompanied by a matching pair of the modern Beolab 28 stereo speakers for a refined and immersive stereo sound experience. The Beolab 28s are customised in the same warm finishes, with Ginger Tone aluminium, Birch Wood fronts, and Sandthorne Define fabric by leading Danish textile experts Kvadrat. The solid Birch Wood cabinet that the Beogram 4000c comes in, is versatile and can store a vinyl record collection, act as a connectivity hub for a smart Bang & Olufsen ecosystem integration, as well as a wireless charging station for the Beoremote Halo.
This is a limited-edition Beosystem 72-23 Nordic Dawn – a time transcending music system that connects the years 1972 and 2023. Beosystem 72-23 consists of only 100 units around the globe. For Asia Pacific, it is exclusively available in Hong Kong at a retail price of 550,000 HKD.