Banyan Tree Opens its First Banyan Tree Escape in Bali, Indonesia
Buahan, a Banyan Tree Escape is set to open on 14th June 2022 in an off-the-beaten-track, untouched part of northern Ubud. This brand extension symbolises the Banyan Tree brand vision and commitment to creating immersive experiences combining deep nature and sustainable design. Pioneering a "no walls, no doors" concept throughout the property and in each of its 16 balés (villas), Buahan, a Banyan Tree Escape, is an invitation into a different way of being.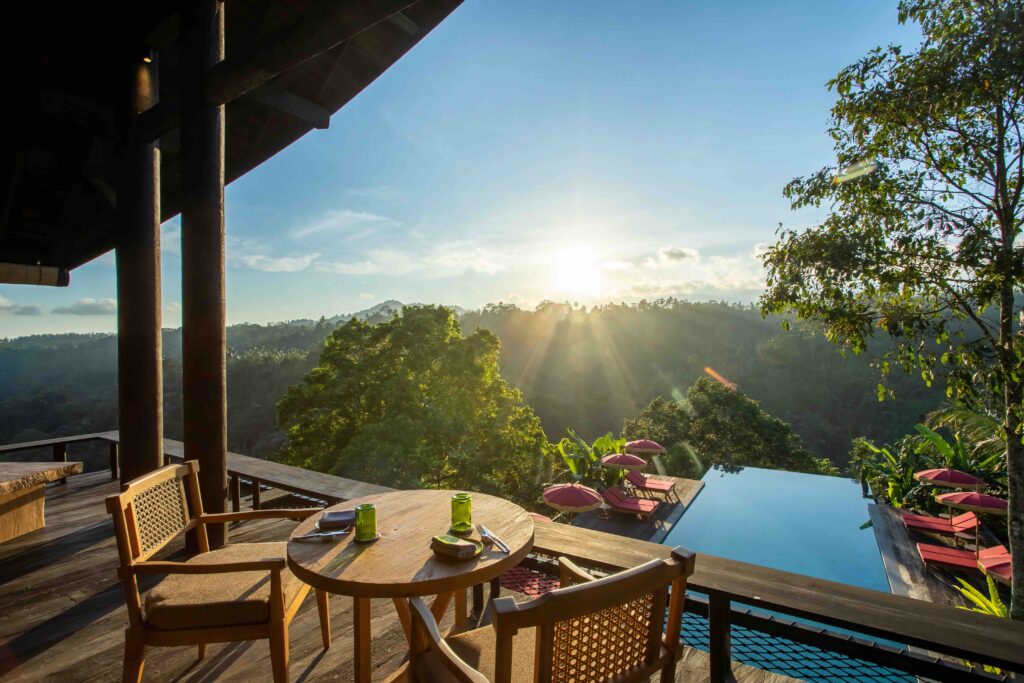 At the resort's heart are the Open Kitchen and Living Room, both open dining and lounge spaces created to evoke a sense of community. Here, guests are invited to learn how the resort reinvents the basics of food and drink through its unique zero-waste farm to table concept, local sourcing philosophy and heritage techniques. The menu concept, 70% of which is plant-based, is sourced locally within a one-hour drive from the property. The Botanist Bar is centred around the use of local-grown natural ingredients and botanicals infused into its beverages, while Toja Spa celebrates the wellbeing traditions from Buahan village and its surrounding areas, with a unique "open" garden experience – certified by the award-winning Banyan Tree Spa Academy
The brand also celebrates unconventional craft forms, from its sonic branding approach with Singapore-based creative studio Parable to using re-purposed Ulin 'iron' wood from boat jetties, hand-carved wooden headboards, hand-smithed copper bathtubs and natural dye soft furnishings. Scattered on and off the property, secret Hideaway Spots draw on the element of being at one with nature, providing guests with a garden sanctuary for meditation, reading, or simply taking a moment to pause and unwind. A calendar of daily, weekly, and monthly events guides traveller towards a range of curated and self-led experiences around the three pillars connecting to nature, a discovery experience, and community integration. From the on and off-site daily 'Happenings' activities to collaborative events with visiting practitioners or local culture festivities, the ethos of unique, rejuvenating and spontaneous opportunities for discovery hold firm and are a core of the brand experience.