Eat, Drink and Be Merry with Basin's Festive Brunch and Dinner
Make the holiday season merrier with the new La Mediterranee Festive Brunch (HK$690 per person), which promises a lavish menu in three mouthwatering courses, such as Joyas del Mar platter with seafood fresh from the Mediterranean Sea, slow-cooked Vallespluga spring chicken or a 200g Josper-grilled rib-eye steak. Enjoy the 2.5 hours of free flow drinks with the Basin Menu (HK$480 per person) with red, white, sparkling wine, beer and cocktails, Rosé All Day (HK$799 per person) for those that prefer something pink and Dolce far niente (HK$4,999 per person) for a true touch of festive decadence.
For the perfect holiday gathering with loved ones, Basin has whipped up the Festive Dinner for Two (HK$1,099) to make Father Christmas himself proud. Available on 24, 25, 26 and 31 December only, The surf-and-turf-inspired spread begins with appetisers including oyster, clams in a caviar beurre blanc sauce and Dénia red prawns. The festive feast continues with main dishes of Rubia Gallega dry-aged beef tenderloin from Spain and a scrumptious Josper-grilled Canary Island sea bass. Like a gift that keeps on giving, the meal finishes with a rich peanut coulant with coconut sorbet and a delicate chantilly pavlova.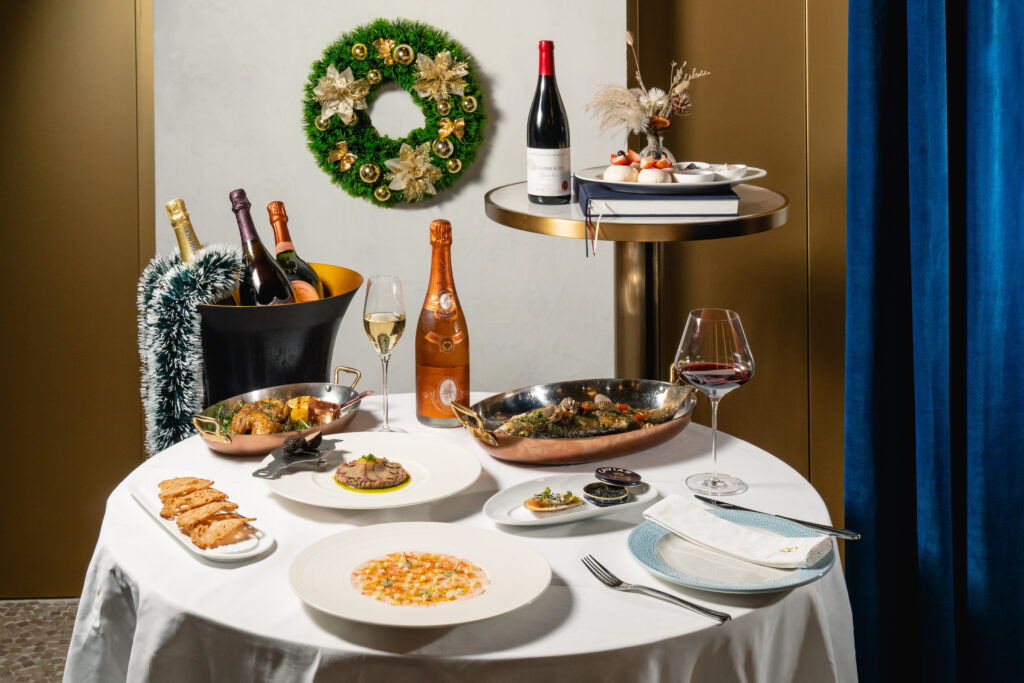 New Lunch Menu
Basin now offers an exquisite three-course lunch menu (HK$420 per person) with a choice of starter and main plus dessert. Not only is Basin's Central location perfect for business lunch with an intimate setting, but the menu also has something for everyone, from vegetarian offerings such as confit piquillo peppers and homemade gnocchi to meatier fare such as a tangy chicken supreme and a warming slow-cooked beef cheek.