11 Apr 2022 By AWAY IN STYLE
BASK IN THE PRESENCE OF MOTHERLY LOVE WITH BUCCELLATI
BASK IN THE PRESENCE OF MOTHERLY LOVE
Celebrate Mother's Day with Buccellati's Handcrafted Collections
Hong Kong, 7 April 2022 – Mother's Day is just a few weeks away. Buccellati, the renowned Italian jewellery house, has exclusively curated a selection of Buccellati classics for you to acknowledge and spoil your mum on this special day.
The Tulle enamelled jewelled watches create a delicate flower-shaped motif with the house's signature 'Tulle' craftsmanship. The brilliant diamonds compose the floral elements that slightly overlaps through a perfect chain, adding a touch of sparkle to your wrist. In another collection, with the use of the unique' Rigato' engravings technique, the satin-gleaming surface of the Macri collection watches offers a touch of luxury on the design. The simple and discreet style of the hand and timescales elegantly witness the passage of time and all the precious moments you spend with beloved mum.
The Tulle collection features the eminent 'Tulle' technique that has been passed down in the Buccellati family from generations to generations. The pieces are carefully crafted with delicate cut-outs that emulate silver gold laces. Every piece in the Tulle collection exemplifies a touch of fine delicacy, which is a perfect tribute to your mother's meticulous care and attention.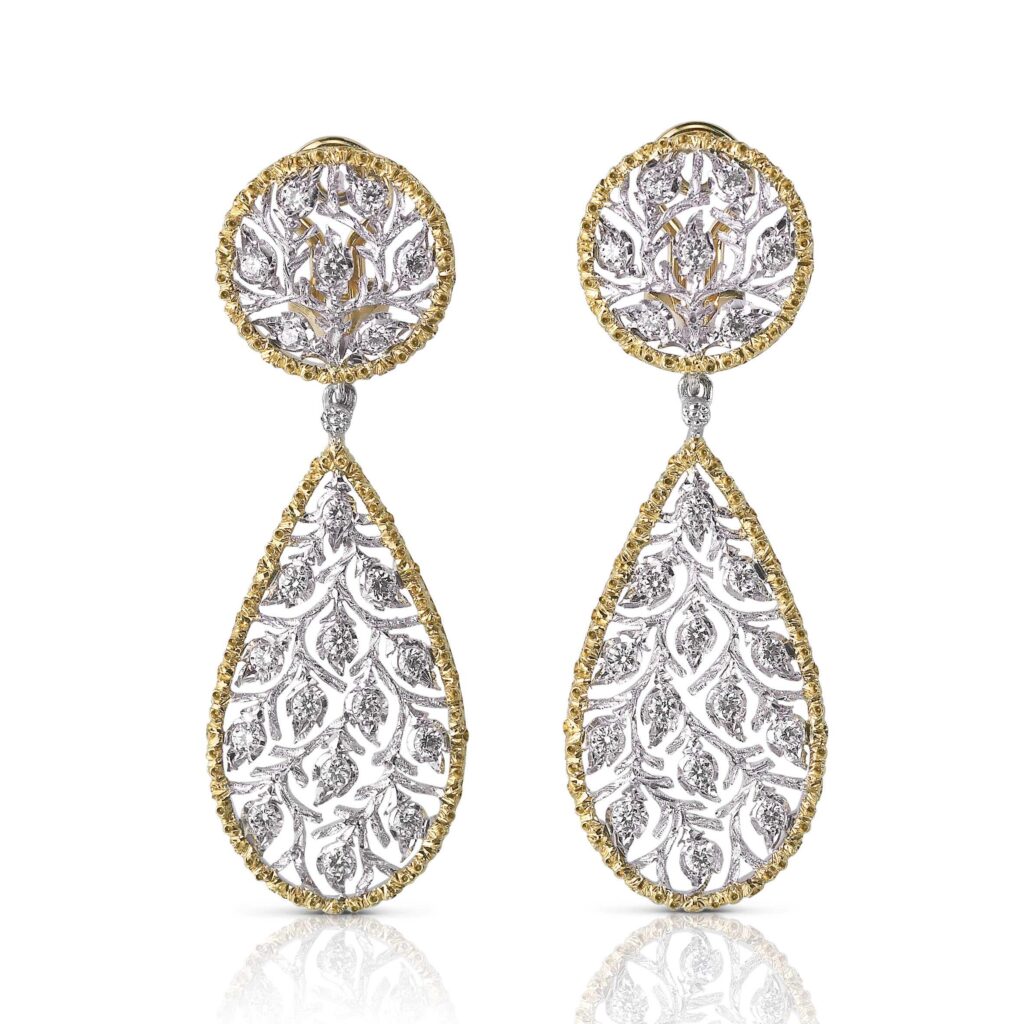 The Ramage collection offers a retro yet elegant interpretation of simple beauty. Fine lines form the pieces' delicate openwork leaf pattern, complemented by branches and vines set with shining diamonds, exuding vitality of nature. The pieces are accentuated by a rich yellow gold rim, sculpted to depict a gentle waterdrop shape, ideal for showcasing the elegant temperament of women.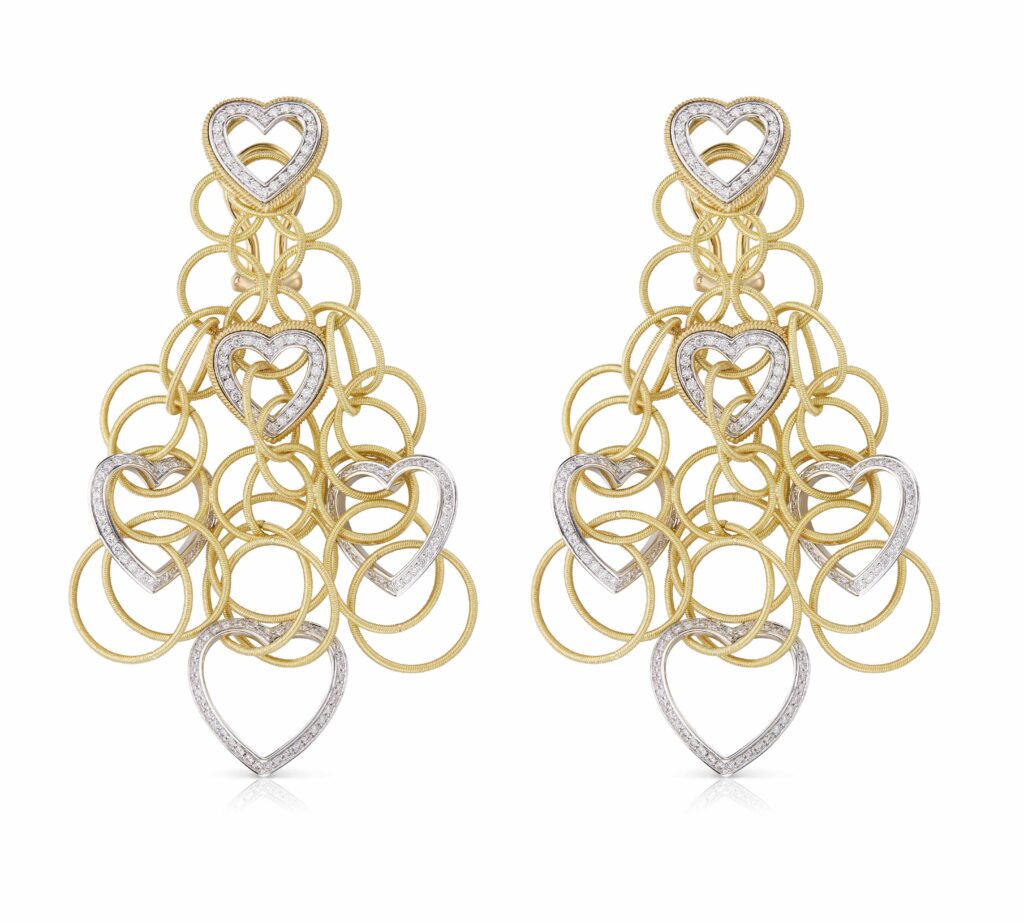 Drawing inspiration from celebrated and vibrant wreath, the pieces from the Ghirlanda collection are set with gleaming diamonds that bloom into gorgeous flowers, shining as if it's summoned by the bright sun. Inspired by the Hawaiian garlands of flowers, the Hawaii Diamond Hearts collection is where seduction meets timeless elegance. The yellow gold small circles in twisted thread are enchained with airiness to one another to create a delicate cascade dotted with white gold hearts set with diamonds. The rich layer in the pieces offers a subtle yet heartfelt way to convey your eternal love to your loved ones.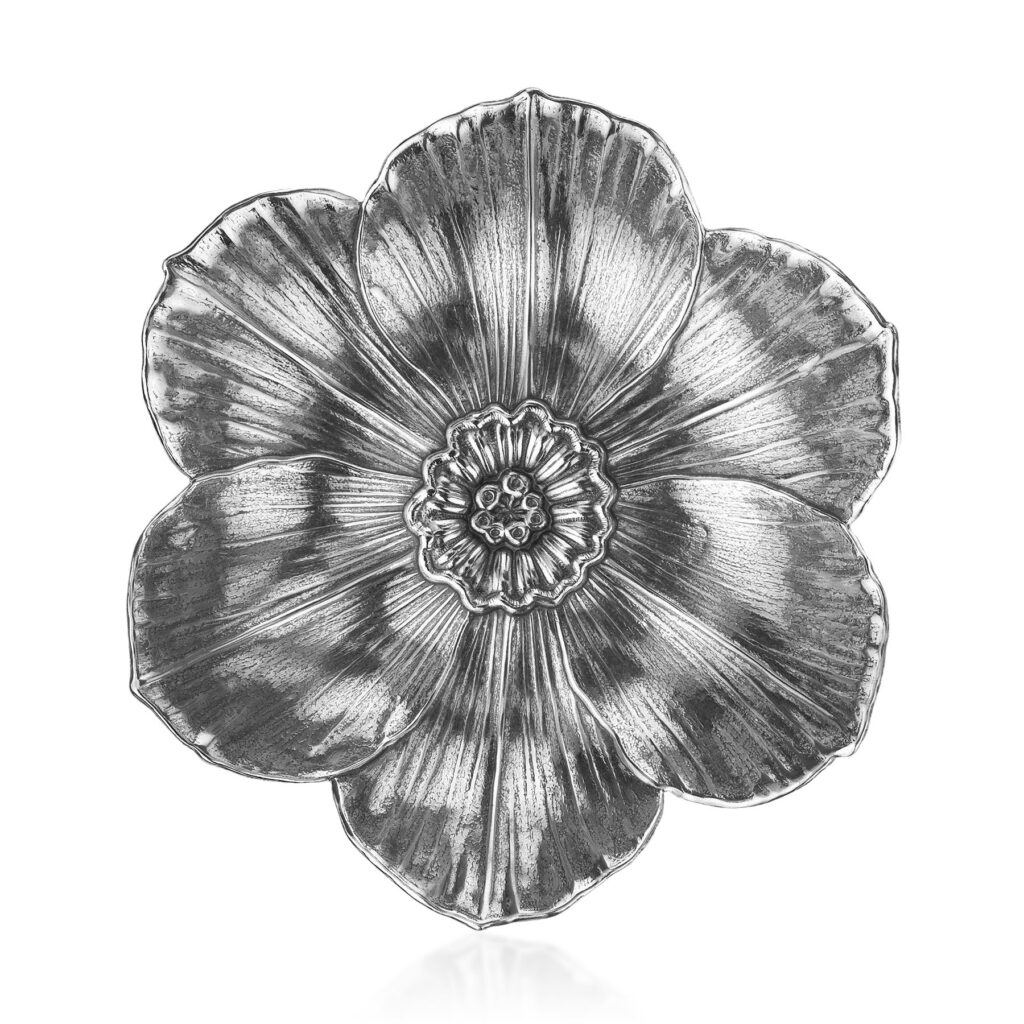 The Flowers collection and Leaves collection of silverware both ingeniously feature the 'Segrinato' engraving techniques that brings the pieces to life. Use these exquisite and elegant silverware to store and display fresh fruits and delicate desserts while celebrating Mother's Day with your loved ones.