18 Nov 2021 By AWAY IN STYLE
Berluti Brings On The style With Their Artisanally Crafted Couture Norvegienne
Berluti presents its latest artisanally crafted couture norvégienne detail, present in a selection of shoes, leather goods and ready-to-wear pieces.
First revealed during the Winter 2021 fashion performance which took place on April 8th, couture norvégienne is a white stitch braided embroidery, traditionally employed in shoemaking to better insulate the upper and the welt from extreme weather, and which can exclusively be achieved by hand. Used not only in shoes, but also in bags, leather outerwear and ready-to-wear pieces, it highlights Berluti's craftmanship and bootmaker expertise.
Berluti's creative team has drawn inspiration from the bold Ultima shoe – a 2001 model imagined by Olga Berluti and kept among the Maison's archives – to come up with an innovative shoe with a thick rubber outsole and a modern attitude. Designed with an audacious round shape within a square toe and with everyday wear comfort in mind, it is made in Venezia leather with TDM Intenso patina – the most emblematic patina of the maison, and completed by decorative couture norvégienne.
Couture norvégienne is also found in bags, both as a decorative and a functional element, intensifying Berluti's artisanal value. Two brand new bags – part of the the Winter 2021 collection – pay homage to the technique by taking the names of Norwegian towns: Narvik is an exceptionally supple special order tote. Emblematics are also reworked to include couture norvégienne, featured in the Un Jour briefcase, the Toujours tote and the Nino clutch, all of them in Venezia leather.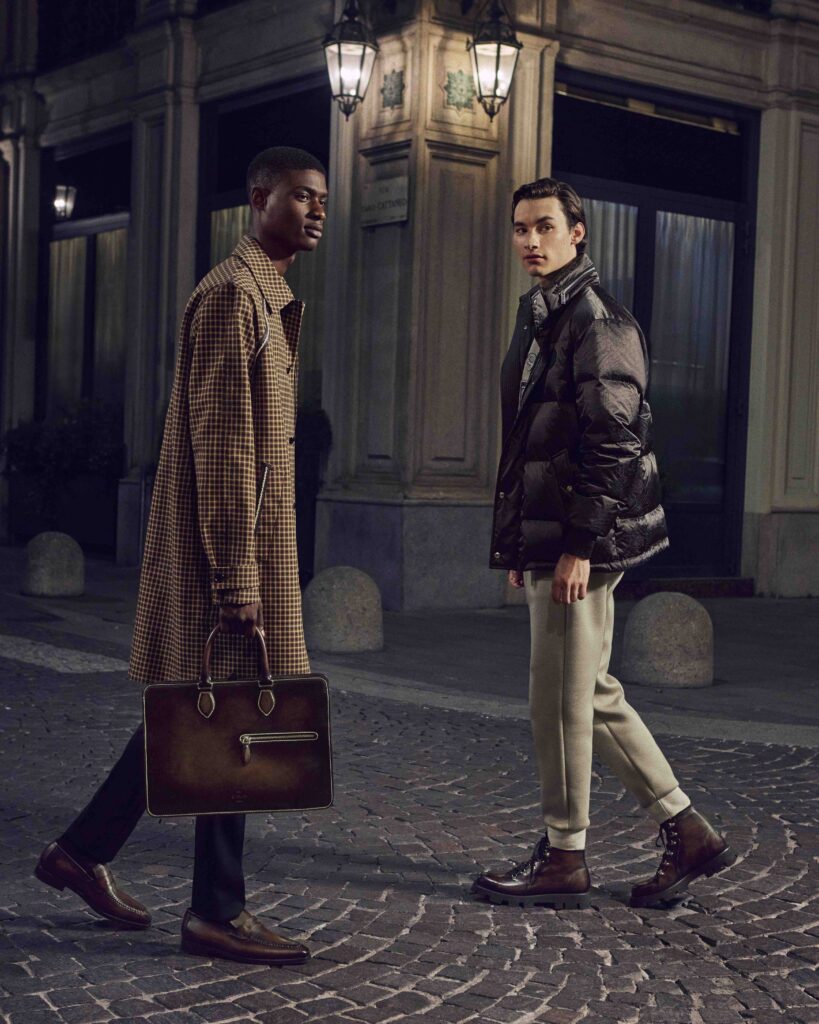 Finally, a selection of outerwear and suiting pieces from the collection take on the artisanal braiding of couture norvégienne, used to accentuate the silhouette and underline Berluti's craftmanship and savoir-faire. Raglan sleeves are hinted at in a checkered coat and a short jacket through leather bands complete with white stitching; leather blousons are decorated with it, both tone-on-tone and in contrasting colours; and a down jacket displays the braided stitching over its quilting lines, rendering it unique.
Berluti 匠心呈獻全新的 couture norvégienne 縫線手工細節,為一系列鞋履、皮具及成衣畫龍點 睛。
Norvégienne 縫線技藝於今年 4 月 8 日舉辦的 2021 冬季系列預覽中首次亮相,它是一種由純手 工完成、應用於傳統製鞋的白色針線編織收邊工藝,能有效地保護鞋面和邊緣免受極端天氣的 影響。 Berluti 不僅將其運用於鞋履之上,還別出心裁地點綴箱包、皮革外套及成衣細節,完美 展現出高超工藝與製鞋匠心。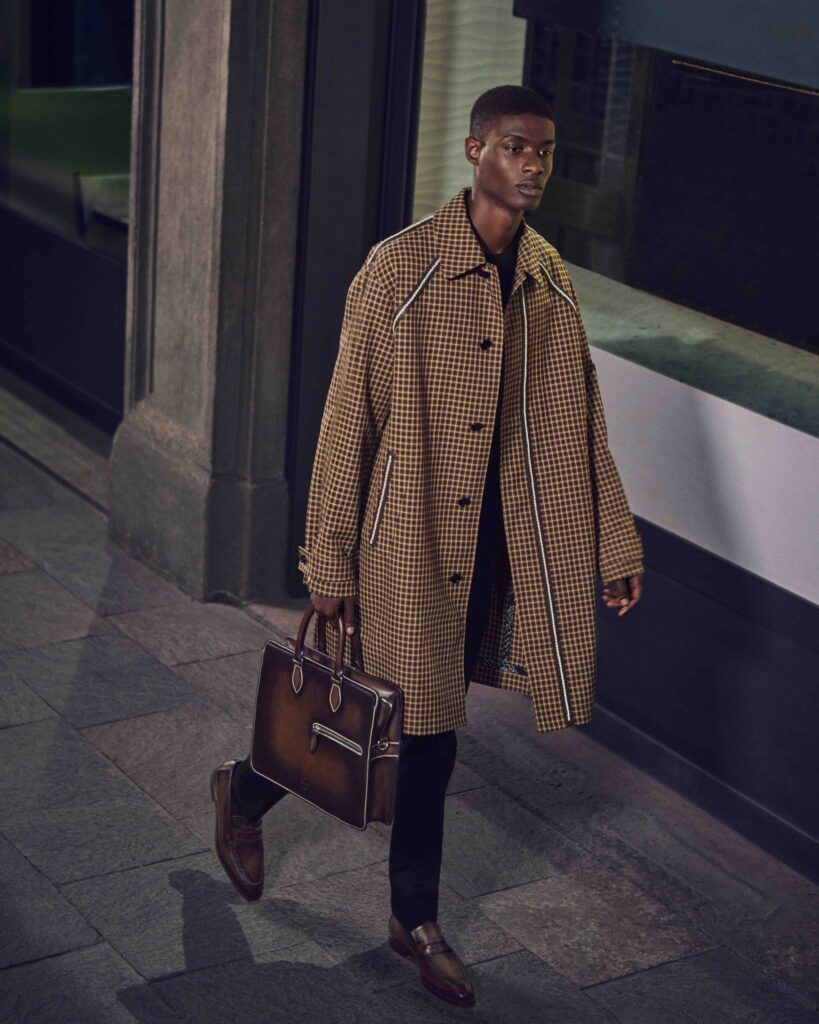 Berluti 創意團隊從輪廓鮮明的 Ultima 牛津鞋中汲取靈感 —— 這是由 Olga Berluti 於 2001 年設 計的新款鞋履,在延續品牌典藏的同時,融合了創新性的現代風格橡膠厚底。大膽的圓形鞋口 置於方頭鞋楦之上,為日常穿著帶來舒適體驗。鞋面選用 Venezia 皮革,經 Patina 染色工藝呈 現品牌最為經典的焦糖棕色,再以 norvégienne 縫線作收邊點綴。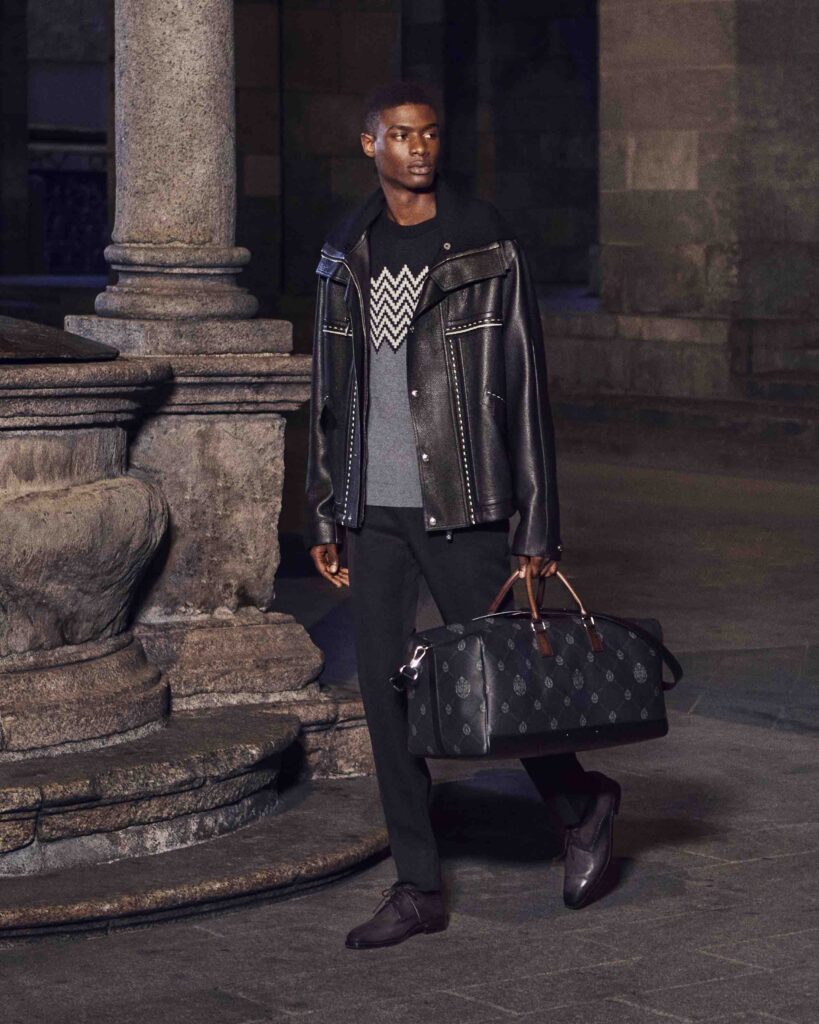 Norvégienne 縫線技藝兼具裝飾性和功能性,被應用於包袋之上,彰顯出 Berluti 一貫高超的手 工技藝。此次 2021 冬季系列的兩款全新包袋,以挪威城鎮 Narvik 來命名,以此向這一技藝致 敬,這些超柔軟的托特包僅接受特別定制。此外,品牌經典亦被重塑,norvégienne 縫線細節 被運用於 Un Jour 公文包、Toujours 托特包及 Nino 手拿包之上,與標誌性的 Venezia 皮革相映 成趣。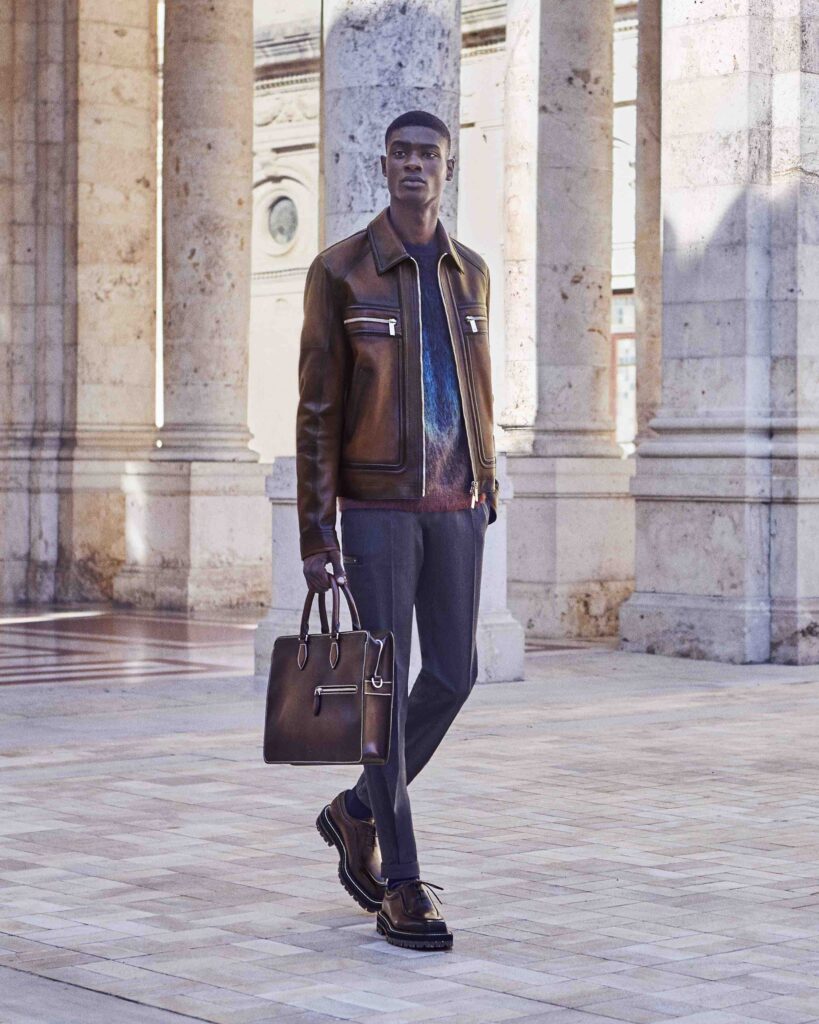 一系列精選的外套及套裝,同樣採用 norvégienne 縫線手工編織工藝來凸顯輪廓,秉承 Berluti 卓越的手工技藝。格子長外套和短款夾克的連肩袖均以該工藝縫合而成的皮革作裝飾;另一款 皮革夾克也選用該細節,以相同色調抑或撞色細節優雅點綴; 羽絨服則在絎縫線上突出編織的 針腳,成為一抹獨特的亮色。