16 Aug 2022 By AWAY IN STYLE
Bespoke launches Thailand's first KANA Pure Dispensary for high-end wellness cannabis offerings
Bangkok – The wait is over. Bespoke Life Science Limited ("Bespoke"), a company under Boutique Corporation Public Company Limited ("BC") marks the launch of its high-end cannabis wellness brand "KANA" with the premiere of Thailand's first KANA Pure Dispensary at Jono Bangkok Asoke, Sukhumvit 16. The dispensary will act as a place that brings together a comprehensive cannabis experience and education to the Thai market for wellness and Thai Traditional Medicine purposes. 
KANA Pure Dispensary is a premium cannabis retail concept store that offers premium quality medical-grade cannabis products. The dispensary is decorated with shades of white, cream, and gold wooden accents for a trendy yet luxurious vibe. KANA values the quality of its cannabis with the highest standards. In partnership with Rajamangala University of Technology Lanna Nan (RMUTL), the Bespoke-RMUTL pair have received various FDA approvals. The cultivation facility in Nan is a closed system that allows for complete control over the nutrients, carbon dioxide essential for photosynthesis, and light control, which is essential to each stage of the cannabis growth journey. In addition, the facility is able to control the quality and quantity of nutrients, water and wind provided, as well as meticulous care at every step of the cultivation process. This is to ensure that Medical Grade cannabis are harvested and stored, for premium quality cannabis that is free of contaminants, fungi, carcinogens or insects, resulting in 15 world-class high quality cannabis strains.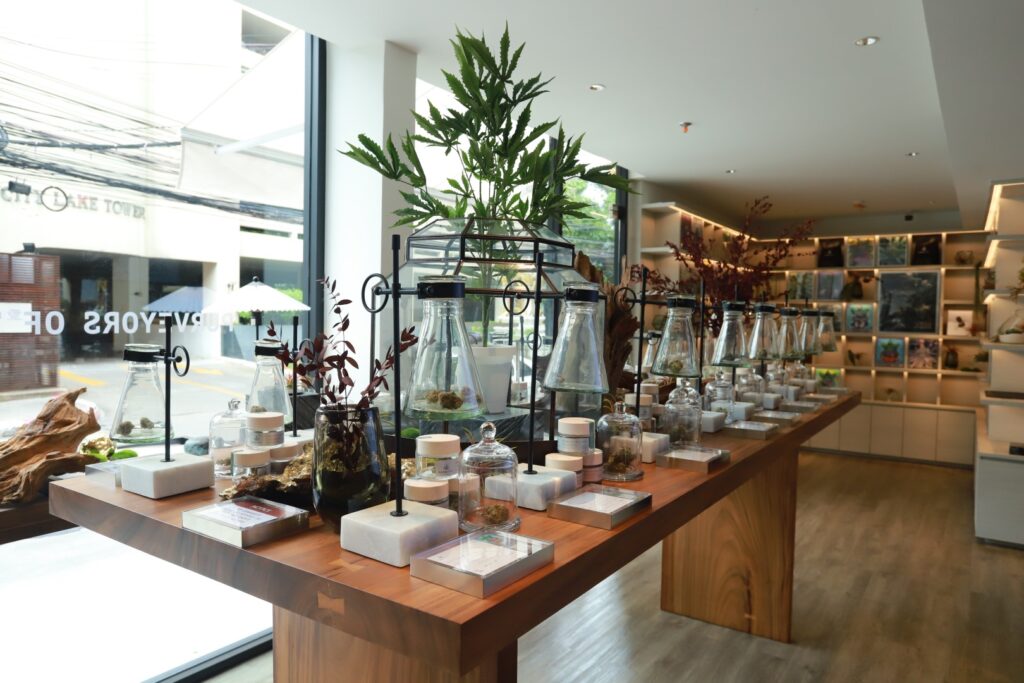 KANA offers 4 grades of cannabis flower, namely 1. Super diamond, 2. Diamond, 3. Platinum and 4. Gold. All the cannabis produced are of the highest standards of production with maximum safety, free of residues as certified by Central Lab standards. Products include dried cannabis flower, cannabis oil and cannabis capsules that have been developed in collaboration with the Department of Thai Traditional and Alternative Medicine. This is to ensure a variety of options for consumers, as cannabis wellness products can be used to help treat the effect of various symptoms and condition such as insomnia, stress, anxiety, Parkinson's and cancer. In addition, each form of cannabis product has a unique aroma that is unique to each cannabis strain, which can help users to relax and destress.
Mr. Prab Thakral, President and Group CEO of Boutique Corporation Public Company Limited said: "We are delighted to launch the first KANA Pure Dispensary in Thailand, to bring quality and safe cannabis products to consumers as a healthcare alternative that is both chemical-free and without contaminants. This year, we are on track to launch our first KANA Wellness Clinic in Q3, in line with the rising health trend and emerging cannabis market. The safety and well-being of our customers is at the heart of everything we do, and KANA is ready to provide quality medical-grade cannabis that meet international standards, with focus on educating consumers on proper cannabis usage."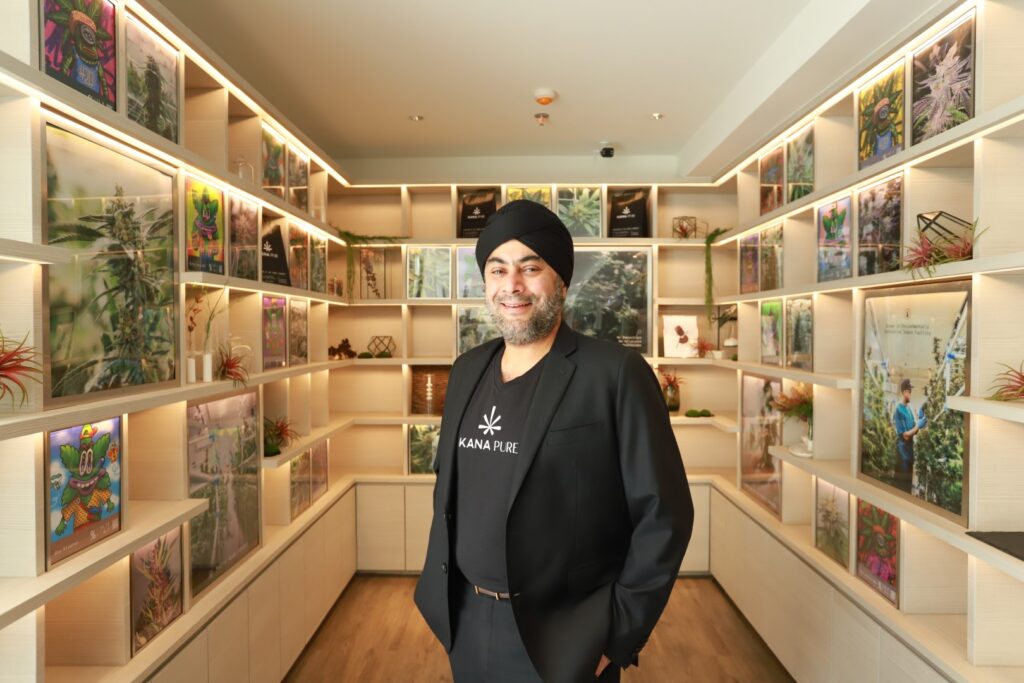 Mr. Jakkrit Sirikantraporn, Executive Director, Bespoke Life Science Limited, said: "With the legalization of cannabis in Thailand for medical usage, Bespoke is committed to bringing premium quality cannabis offerings to the Thai market. Our partnership with RMUTL for the R&D, cultivation and the production of Thai traditional medicine and wellness products from the finest mother plant is a clear signification of the best-in-class medical-grade cannabis by KANA. With this, we also have various FDA approvals in place, which includes the FDA approval for the import of up to 398 seeds from 41 cannabis strains."
KANA is among the purveyors of Thailand's cannabis wellness industry, with plans to open KANA Wellness Clinic in popular locations across Bangkok, starting with the first location at Summer Point, Phra Khanong. The KANA Wellness Clinic will act as a place to provide consultations and dispense Thai Traditional Medicines that contains cannabis, such as cannabis oil, high altitude medicine and antihistamines. The KANA brand will serve as an extension to BC's growing portfolio, which includes the hospitality, retail and commercial sector, as well as the recently launched CannaThai420 network, which brings forth a community of NFT and art collectors on the Ethereum blockchain.  For more information about KANA, visit www.facebook.com/kanapure, Instagram @kanapure.th and LINE Official Account @Kanapure