BOSS New Fall/Winter Hoodie and Dog Accessories
For Fall/Winter 2022, BOSS delves deeper into what it means to be your own BOSS with a campaign capturing a group of today's most influential stars.  Building on the incredible success of its brand refresh in early 2022, which established the new brand attitude of inspiring and empowering people to be their own BOSS, the new season sees the brand team up with a star-studded and diverse cast to explore this new attitude on an even deeper level.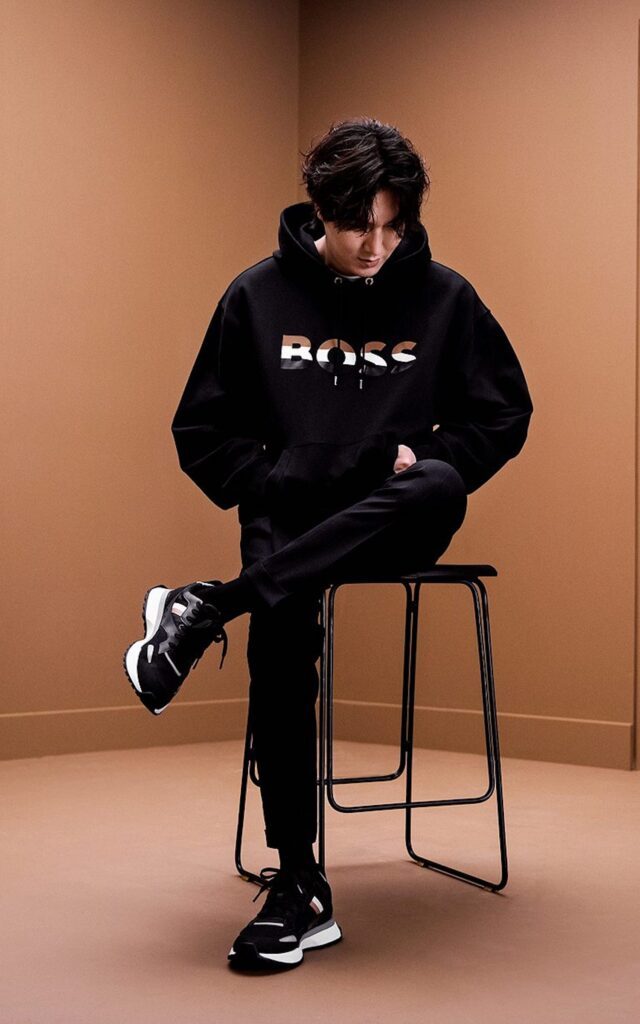 BOSS is back this season with a brand new look for the classic LOGO hoodie.  The newly upgraded 2022 Fall/Winter hoodie is made with organic cotton with unisex relaxed-fit.  It is detailed with BOSS iconic stripe logo combining the brand code colors of black, white and camel, conveying a contemporary look.  For the first time in BOSS campaign history, the legendary British supermodel Naomi Campbell , American model Kendall Jenner,  New brand ambassador and Olympian swimmer Wang Shun and South Korean singer & actor Lee Min-ho round out the luminary talents in the campaign, and talk in their own words about what makes a BOSS.
BOSS also launches the LIMTIED Logo hoodie with iconic stripe logo for pets.  Create a matching new BOSS look with your precious furry friends.
Celebrities twinning with their dogs 名人與愛犬BOSS hoodie造型 :
Bolin Chen陳柏霖 https://www.instagram.com/p/CienhVdPzDD/
Now United, Hina Yoshihara吉原日奈 https://www.instagram.com/p/CiQ5MjsP6G5/
New York Style Icon紐約時尚天后Iris Apfel https://www.instagram.com/p/CiF_165LpFy/
Hollywood Actor好萊塢亞裔演員Ross Butler https://www.instagram.com/rossbutler/
Girls' Generation, Hyoyeon孝淵 https://www.instagram.com/p/CiOwTXDPBYr/
Others:
Shou Lo婁峻碩https://www.instagram.com/p/Cig6TtYvNHO/
Super Junior-M, Henry劉憲華https://www.instagram.com/p/CiH9ZqYrzAk/