Boy n Burger Presents New Japan-inspired Limited-Edition Diner Specials 
Hong Kong's Much-Loved Burger Concept Launches Two Unique Burgers, an Exclusive Side and Drinks Inspired by Japan's Most Iconic Flavors

Wan Chai's celebrated fast-casual burger joint, Boy n Burger, takes burger lovers on a culinary trip to Japan with the launch of its new limited-edition diner specials: from the decadent Sasebo Fish Burger (HK$45) and plant-based Sasebo Tofu Burger (HK$45), to irresistible Furikake Fries (HK$30) and Yuzu Drinks (from HK$15) – the craveable creations are sure to satisfy all die-hard burger lovers. Exclusively available from 7 – 21 April for dine-in, takeaway and delivery across Hong Kong island, Boy n Burger revolutionises the city's burger scene yet again, this time by grilling up innovative patties inspired by Japan's most iconic flavors. 
Challenging the classic all-American burger concept, Boy n Burger's culinary masterminds have crafted the lip-smacking Sasebo Tofu Burger, paying homage to the iconic Japanese Sasebo burger which was invented in Sasebo where a US presence inspired an East-meets-West dish. Boy n Burger's new take on the popular Japanese burger features a golden deep-fried tofu patty, whilst the drool-worthy Sasebo Fish Burger is another must-try that transports guests to the hidden street food gems of Sasebo with its tempura fish patty that is crunchy on the outside and juicy on the inside. Both limited-time creations are perfected with pickled radish, a citrusy shiso leaf, kewpie mayo and a house-made Japanese BBQ sauce.
Now, eyes on the sides: the brand-new, moreish Furikake Fries are impossible to resist, featuring classic skinny fries, seasoned with kewpie mayo, crunchy Furikake made of bonito flakes, nutty sesame seeds and seaweed nori, alongside Boy n Burger's secret Japanese BBQ sauce.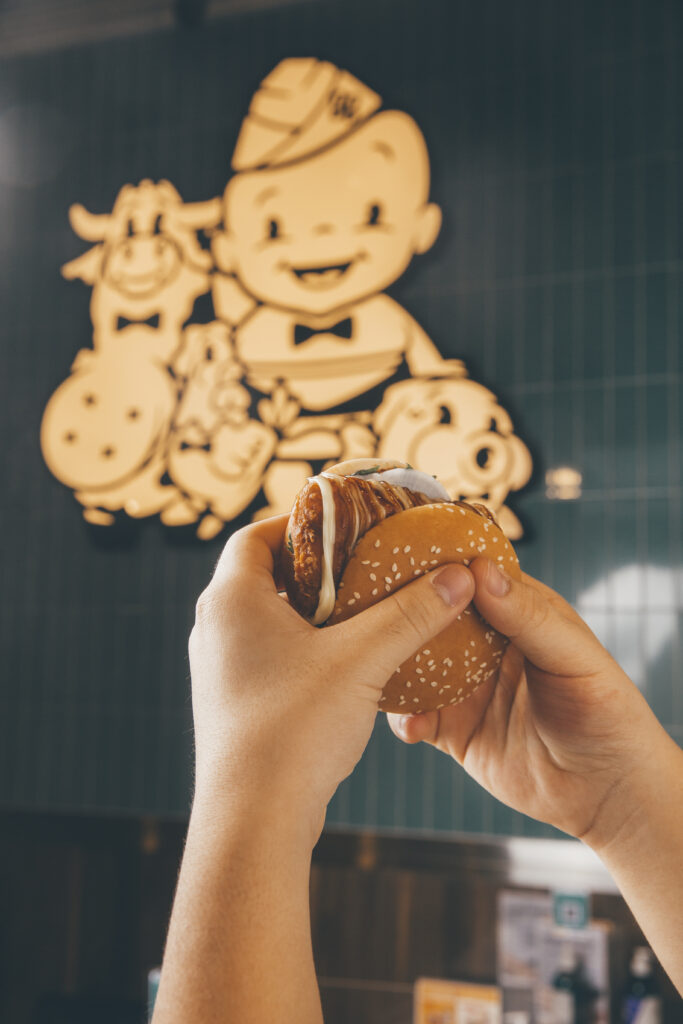 To wash it all down, diners can a chilled Yuzu Soda (HK$20) – a refreshing mix of yuzu citrus preserve, soda water and a dash of fresh lemon –, whilst those longing for a warmer drink can opt for the hot and lemony Yuzu Tea (HK$15).
For a flippin' amazing Japanese-themed patty party at home or in the office, Boy n Burger also offers exclusive sets for an additional HK$35, meaning a well-rounded burgerlicious lunch or dinner is available for only HK$80 including a choice of one limited-edition burger, Furikake Fries and a drink – available for dine-in, takeaway and delivery.
*Takeaway and dine-in prices. Prices vary on Deliveroo, Foodpanda and Oddle Eats.
**Dine-in times are subject to the latest government restrictions. 
Boy n Burger
Address: G/F Shop 3, 208 Johnston Rd, Wan Chai
Updated opening hours: Daily, 11.00am – 10.00pm 
Phone:  +852 3686 0928
Website: www.boynburger.com
Social: @boynburger
Delivery across Hong Kong Island: Deliveroo, Foodpanda and Oddle Eats