Brand-new Property 'MW Luxury Halong' in Vietnam
Experience the art of living with WorldHotels Elite in Halong Bay
 WorldHotels continues to expand its portfolio in Vietnam with the launch of the brand-new Elite collection hotel in Halong. Indulgence abounds against the magnificent backdrop of nature, offering views of the horizon that embraces the natural wonder of Halong Bay.
Expected to open its doors in the first quarter of 2023, MW Luxury Halong is an elegant & iconic lifestyle hotel with world-class architecture and sophisticated interior design. The project has been carefully considered using the finest materials to deliver a perfect blend of art and emotional touchpoints to create a luxurious stay-in-style.
MW Luxury Halong features an impressive range of gastronomic experiences, including the Western Restaurant by Michelin Chef, as well as the Bruno Dining Restaurant, Japanese Restaurant and Singapore Seafood Branded Restaurant. These all are exquisite dining options to enhance a new perspective of culinary vibes for elite residents.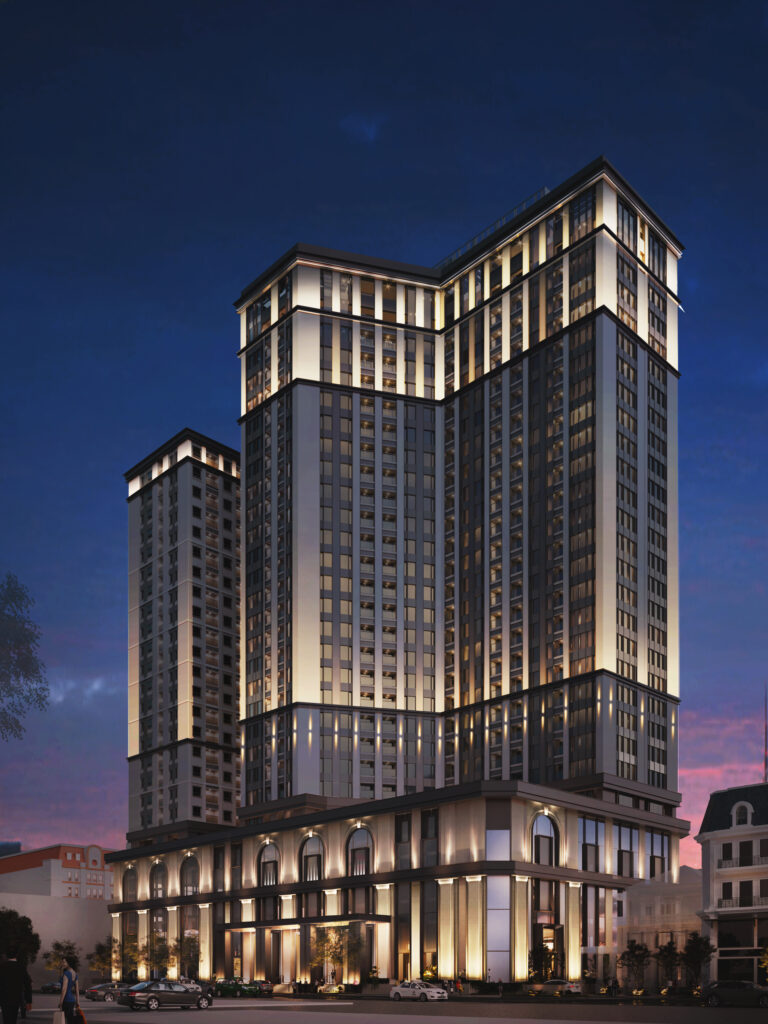 Alongside its high-end living concept, guests can also enjoy five-star facilities such as their lounges, sky garden, the infinity pool overlooking panoramic bay views, and spa and fitness centre. Each ranging in personalised service to cater to the individual desires of every guest.
The hotel is perfectly located in the centre of Halong, positioned next to the Clock Tower with a direct view of the spectacular bay. Only 600 meters to Vincom Center and Halong Park, and a 2-kilometer trip to Halong Museum. For the first visit to this charming city – MW Luxury Halong provides its guests with a great journey, together with the magnificent Maybach transport services to guarantee seamless access throughout this incredibly unique tourist destination.
This is a remarkable addition to the WorldHotels portfolio in the Asia Pacific region as it is the first WorldHotels™ Elite property to open in Halong. It fulfils an important segment for the brand as the location known as UNESCO World Heritage Site, Halong Bay has been recognised as one of the world's top destinations for all types of travellers.