Buahan, A Banyan Tree Escape
Unveils 'The Beauty of Nature Creative Retreat' in collaboration with Singapore Artist Lucinda Law
At the heart of the Balinese jungle, within the untouched part of Northern Ubud with glimpses of rice paddies and access to theAyung River and its great waterfall, sits Buahan, a Banyan Tree Escape, an untapped natural enclave with a unique 'No Walls, No Doors' villas concept offering adult-only guests a unique 'nature-naked' experience in communion with nature. This December, Buahan is thrilled to unveil its latest collaboration, an exclusive 2-nights nature creative retreat led by Singaporean Botanical Artist, Lucinda Law.
The Beauty of Nature Creative Retreat takes place from the 7th to the 9th December and will be the Singaporean artist's first ever retreat to be held in Bali – where an impressive range of activities and workshops awaits. The thoughtfully curated itinerary aims to promote a nature-sensory transformative experience for guests to connect not only with themselves but also with like-minded attendees, to be open to awake their senses and be present with the beauty of nature. The retreat offers an important opportunity for connection, contemplation and expression amid nature, especially one that is well needed after coming out of a pandemic from the last two years.
The nature-sensory retreat is a collaboration between Lucinda Law and Buahan, A Banyan Tree Escape, and the outcome of a mutual consideration to bridge city-dwellers to access the beauty of nature. Focused on three main aspects of nurturing the participants' creative processes, the technicalities and hands-on teaching will be weaved into the Creative Awakening, Creative Restoration and Creative Expression segments from Lucinda's new creative guidebook.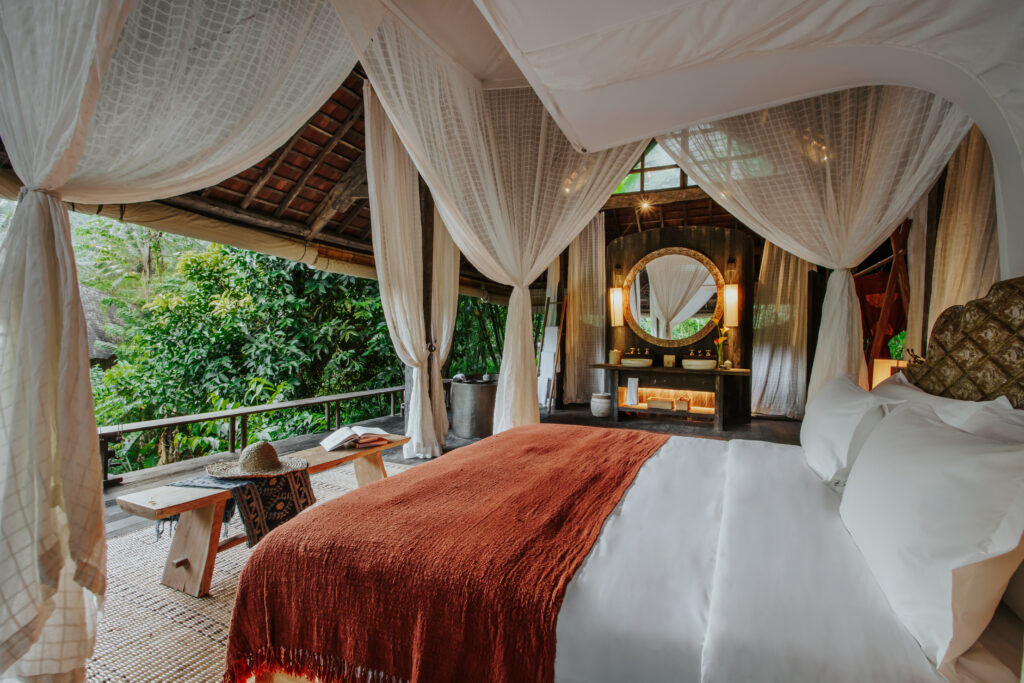 Guests can look forward to utilising creative tools such as botanical art, travel sketching, reflective journal and poetry expressions to frame their artwork activities. This will encourage guests to form various ways of creative expressions inspired by nature to create their personal work from the techniques that will be taught by Lucinda herself, and takeaway tips to continue using them in their personal lives and creative practices. The idea is to awaken their attunement and attentiveness to the smaller and intimate nature details, while at the same time, connect to the majestic wonders of nature elements and landscape such as the waterfall and seven mountains peaks from within the resort.
The 'Soul Blessing Journey' experience organised by Buahan, A Banyan Tree Escape, invites participants to be adorned in traditional Balinese Costume, before making their own Canang Sari, a small basket of gratitude offerings filled with sacred flowers. Following which, the participants will embark on a 15-minute trek to the private waterfall where a Pemangku (priest) will preside over a water blessing before they are guided to experience the life-energizing Creative Restoration workshop.
For more information and to book your stay for The Beauty of Nature Creative Retreat with Lucinda Law at Buahan, A Banyan Tree Escape, Ubud, Bali, please visit here. Please feel free to let us know if you require further information and we will be happy to assist accordingly.