16 Dec 2022 By AWAY IN STYLE
BURBERRY Launches its First-Ever Alpine Ice Rink and Alpine Outpost Pop-Up at K11 MUSEA
Burberry celebrates the launch of its new outerwear collection by unveiling its first-ever branded ice rink at K11 MUSEA, alongside its Alpine Outpost pop-up.
Exploration has been synonymous with the Burberry story since the very beginning. The brand's founder Thomas Burberry created outerwear that combined creativity and curiosity. In doing so, he enabled some of the most prolific adventurers of the time to move past uncertainty and journey toward the unimaginable. Today, Burberry continues to strive forward with the same mindset, creating outerwear pieces that empower the wearer to go beyond, to embark on unique and exciting adventures.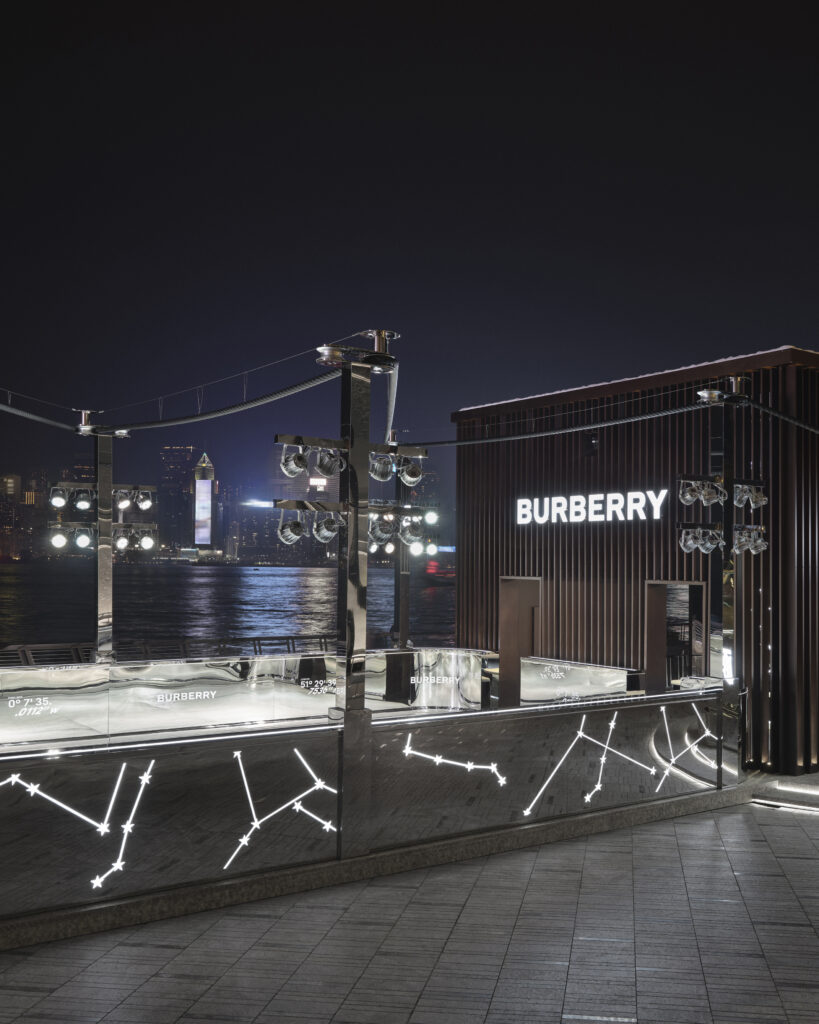 The Burberry Alpine Ice Rink takes over the K11 MUSEA promenade with bespoke iterations of the Thomas Burberry Monogram and constellation graphics. Overlooking the Victoria Harbour, it comprises a wooden check-in cabin, mirrored cable cars and a mirror-framed synthetic ice rink. Creating a holiday experience that brings together the house codes of the brand with the adventurous spirit of the festive season, the rink is illuminated with projections of the Thomas Burberry Monogram and a constellation design.
#BurberryAlpineIceRink
#BurberryOuterwear
#Burberry