Byredo Launches the New Byproduct – Infra Luna​
Byredo is pleased to introduce its latest Byproduct instalment, Infra Luna, created in collaboration with French designer and light artist Benoit Lalloz. Diffusing both scent and light using an innovative heating mechanism, the hi-tech design is meticulously crafted into a beautiful work of art for the home.​
Infra Luna uses heat to melt the wax of Byredo candles into liquid, enveloping the room with the evocative scent. A coloured candle cap, available in either blue, red or chrome, is placed over the candle, casting a beautiful wash of light in the colour of choice as it does so.​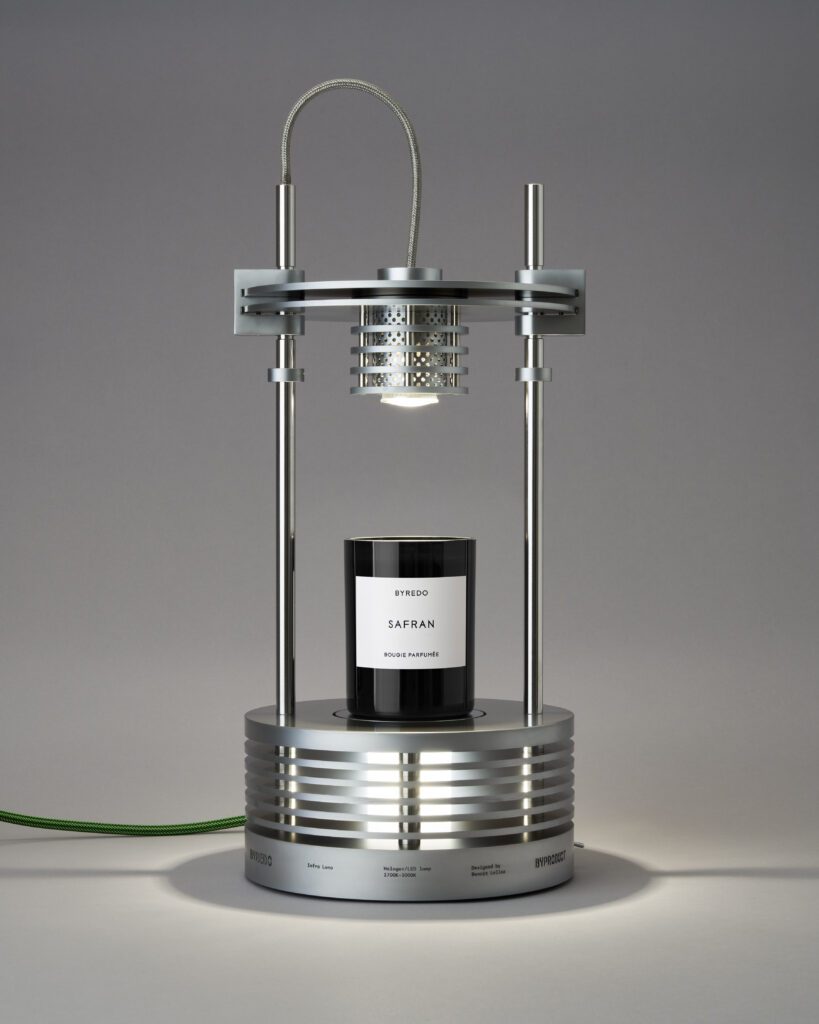 Crafted in Lalloz's signature industrial aesthetic, the design features a stylish circular steel frame complete with LED lighting and a green cord for an unexpected pop of colour.​
The Infra Luna retails at HKD 19,800 and is available in super limited quantities
Byredo Launches the New Byproduct – Infra Luna​