BYREDO's Selection for Chinese New Year and Valentines' Day
BYREDO's Selection for Chinese New Year and Valentines' Day
New Young Rose Collector's Edition Eau De Parfum
HKD 1,420 (50ml)/HKD 2,020 (100ml)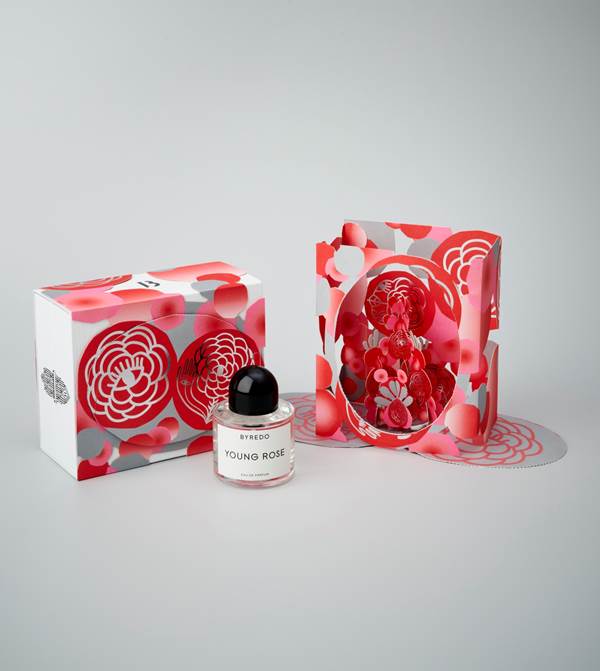 Reframing traditions through the perspective of a new generation, Young Rose encapsulates the creative passions of youth. Standing on the threshold of a new year, reflecting upon time-honoured rituals whilst looking ahead to the new, Byredo salutes this spirit once more.
Drawing again upon the buzzing young creative scene in China that inspired the fragrance's inception, Byredo invited artist Chen Fenwan to collaborate on a special collector's edition. The design references traditional customs of the season, passed down through centuries, where decorative symbols are cut from paper to signal luck and prosperity for the year ahead. By layering fiery Sichuan pepper upon a foundation of Damascus rose, the fragrance deliberately defies convention, offering a twisted take on classic romance.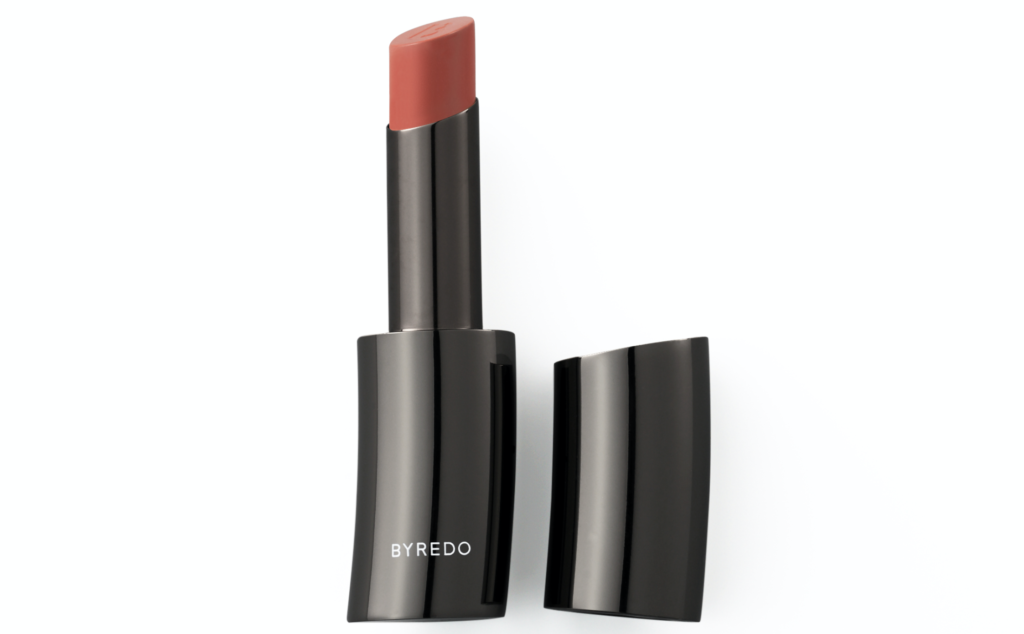 Lipstick: Reunion HK$ 370
In its silver-gold, bi-colour metal casing, the form of Byredo's Lipstick, echoes that of the Lip Balm. Here, the organic shape and distinct weight also play on the precious quality of cosmetics casings past, today brought into the future. Again, a precision slim-line stick is protected by a satisfying magnetic click. Colour rich with an exceptional formulation that is both comfortable and impeccable, Byredo Lipstick has sumptuous levels of colour saturation, long-lasting performance, moisturising ability and ultra-gliding, easeful application. An everyday extravagance, made for life, Lipstick: Reunion offers a silky matte texture.
The Tinted Lip Balm: Ocra HK$ 370
An earthen rouge. The Tinted Lip Balm offers the ultra-moisturizing, 100% natural, vegan formulation. A single gliding coat offers a veil of colour that can be layered for a more intensely pigmented, sheer finish. This is restorative radiance at its blendable, buildable best. Contained within a distinct curvilinear, anthracite metal case, the slim-line stick is sealed with a satisfying magnetic click.
Rose Hand Care Collection
Each product combines one of BYREDO's new scents with a light yet nourishing texture, allowing you to gently cleanse, hydrate and soften the hands whilst divinely scenting them, throughout the day.

Rose of No Man's Land Body Care Collection
It is like a soothing balm, a sophisticated elegance that envelops the skin and strengthens the backbone. The pink peppercorn provides the delicate flower with the momentum needed to break through the earth. Turkish rose petals open optimistically one by one, and the perfect rose heart combines with a radiant chord of raspberry. Finally, a base of papyrus wood and white amber gives the rose an eternal and sophisticated aura, a bud of immense purity.

Rose of No Man's Land Body Care Collection

Body Wash HK$400 / 225ml
Body Lotion HK$500 / 225ml
Body Cream HK$620 / 200ml
Hand Cream HK$350 / 30ml
Roll-on Perfume Oil HK$500 / 7.5ml
Hair Perfume HK$600 / 75ml