21 Sep 2022 By AWAY IN STYLE
Cartier Debuts Precious Panthère de Cartier
Exclusivities for Hong Kong at the New Lee Garden Three Boutique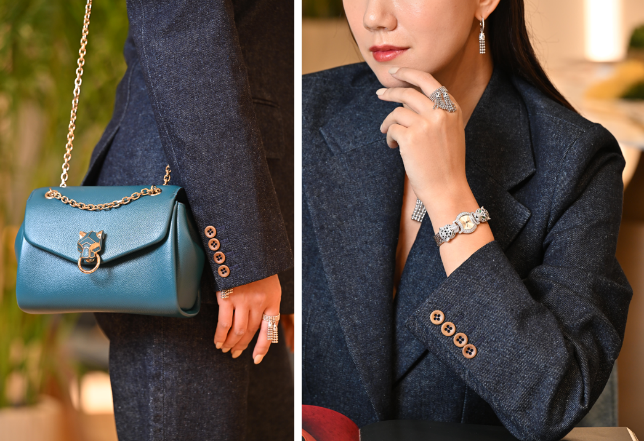 For Cartier, the wild Panthère is not only an iconic motif, but also a classic that transcends time. It first leapt into the Maison's aesthetic in 1914, and became intertwined with the life and times of the visionary Jeanne Toussaint, Cartier's first female Creative Director, who cultivated the animal into a creative signature and beloved emblem. By turns predatory, playful and languid, the Panthère has revealed different facets of its sophisticated and rebellious personality over the years through three stylised realisations: graphic, abstract and naturalist. The Panthère's strength and desirability, inherited from Jeanne Toussaint, are present in the jewellery, watches and leather goods collections to this day.
Panthère de Cartier Jewellery – Articulated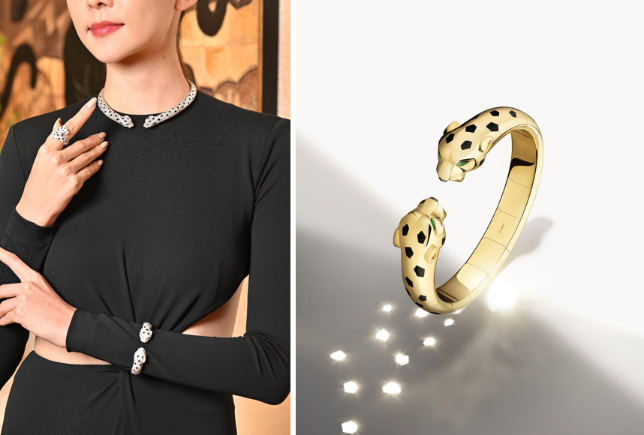 More feline than ever, the Panthère de Cartier collection continues to grow with fully articulated sculptural creations. New necklaces, bracelets and rings featuring powerful volumes are remarkably supple, and can unfold without revealing a hinge – an invisible system developed by Cartier that adds further magic to the collection. These flexible jewellery pieces hug the body close thanks to their magnetic, sinuous design, just like Cartier's emblematic animal, which is displayed in a fabulous tête-à-tête. The Maison has perfected jewellery simplicity through clean lines and essential design, embodied here by an articulated Panthère necklace, bracelet and ring made of yellow gold marked with octagonal black lacquer spots, or white gold paved with diamonds and set with onyx spots.
Debuting in Hong Kong in mid-September, the six creations are exclusively available at the Cartier Lee Garden Three Boutique.
Panthère de Cartier Jewellery – Pompon
Hong Kong Exclusivities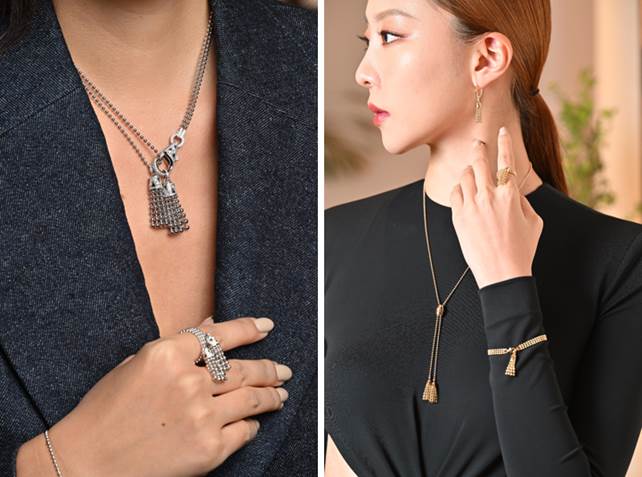 Other than through bold figurative and naturalistic forms, Cartier has also reinvented the panther in abstract interpretations this year with eight precious novelties. Embracing the beaded pompon design that is so dear to the Maison, these rings, necklaces, bracelets and earrings are available in white or yellow gold. Crafted with the finest savoir-faire, the pendants are paved or set with brilliant-cut diamonds and paired with triangular onyx or black lacquer to form geometrical motifs lifted from the panther's silky coat. Draped with cascading beads in the same tone of white gold or yellow gold, they are true to the supple, sleek style of the Panthère de Cartier collection. Unveiling in Hong Kong in mid-September, these Hong Kong exclusivities are now available at the Cartier Lee Garden Three Boutique
Panthère de Cartier Watches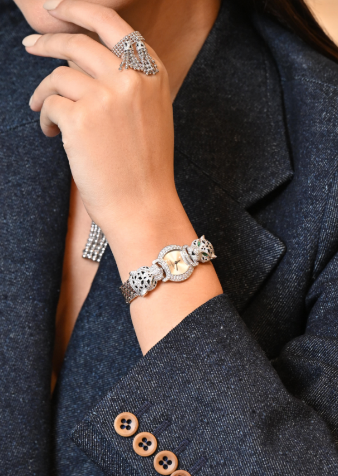 Both a timepiece and a jewel, Panthère jewellery watches are the transversal creations that embody Cartier's bold, fearless spirit. This year, the Maison launches four extraordinary novelties, in pink gold, yellow gold and two white gold variations, with diamond-encrusted bezels framed by two bars, each bitten by a panther whose head is movable. The animal's spots are lacquered and polished one by one by an expert; the diamonds, tsavorite garnets and emeralds are secured one by one by a setter. A clou-carré pattern embellishes the supplest of bracelets that stretches gracefully around the wrist, while the clasp is invisible, completely integrated in the panther head at 12 o'clock. This new, patented fastening, activated by buttons behind the panther's ears, demonstrates once again the Maison's power of innovation.
Panthère de Cartier Handbags
The emblematic animal of Cartier reaches across jewellery and watches to leather, proffering allure and the call of the wild. An encounter between the precious and the ferocious, the latest Panthère de Cartier bags are sealed with a radical panther-head clasp created in collaboration with a High Jewellery sculptor. Adorned with 11 leather inserts on its flat surfaces, the golden clasp unites leather goods and jewellery-making savoir-faire. The chain straps, finished in gold or palladium with faceted links, add further elegance and modernity. Finely crafted from grained leather, the sensuality and curvature of the designs recall the flexibility of the panther in motion.