4 Dec 2022 By AWAY IN STYLE
Cartier Presents USO 2 "THE SCENTED MYTH", a Perfume Experience Designed by the Maison's Perfumer, Mathilde Laurent
Now Open to Public in Paris until 11 December, 2022
Taking a perfume out of its bottle and allowing the public to discover and experience the power of olfaction: this is the inspiration behind Cartier's USO – Unidentified Scented Objects. They challenge and excite the senses, calling us to dream and inviting the public to cross space to approach immateriality.
After "Nuage Parfumé"(2017), "The Scented Myth" is the second USO imagined by Mathilde Laurent, perfumer of the Maison. This olfactory journey allows everyone to experience the Panther's aura and its radiance, which leaves a protective mark. Told by Theophrastus and Dante alike, the most attractive feline in the animal kingdom is the only one who's capable of exerting an irresistible power of attraction over other wild animals, thanks to the pleasant odour that it naturally emits.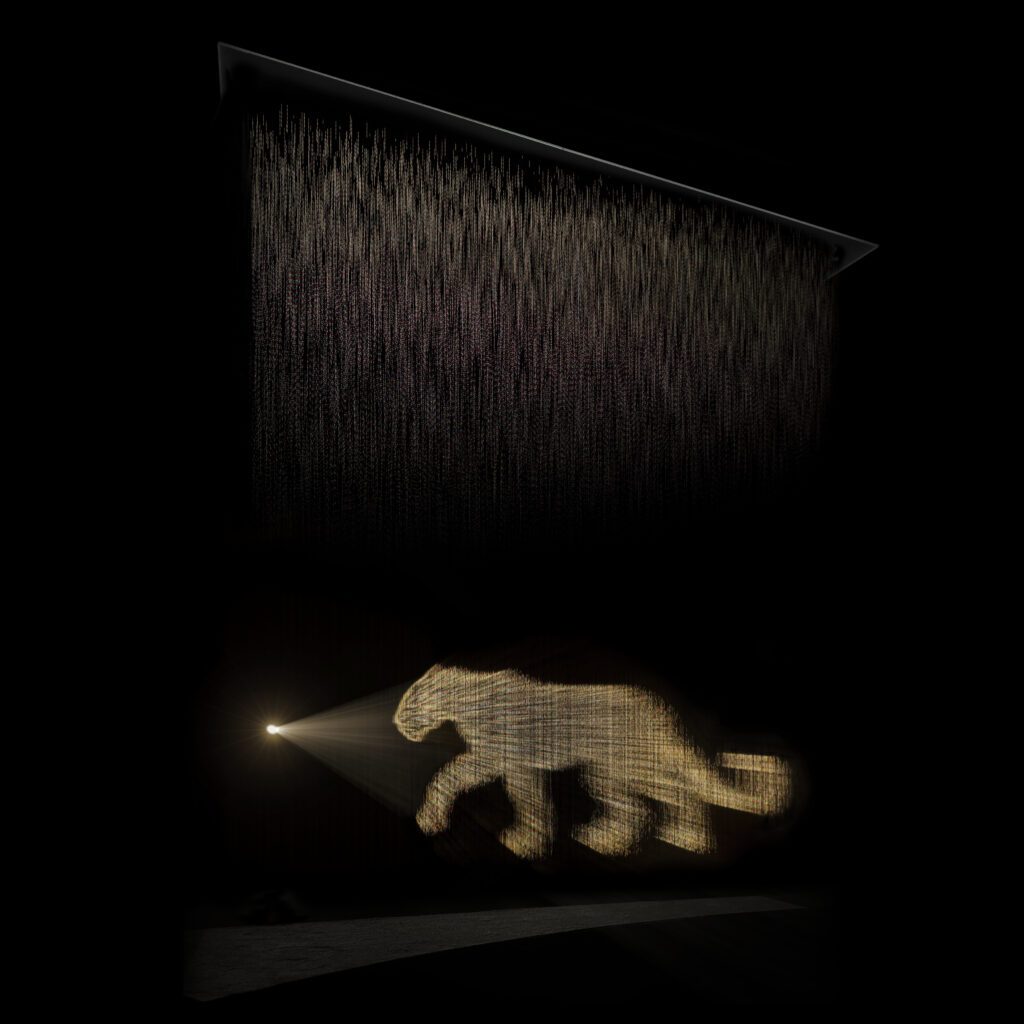 At the beginning of this olfactory journey, the visitor is welcomed by the mythical incarnation of the Dame à la Panthère, a drawing created by artist George Barbier in 1914 for a Cartier invitation. Accompanied by the Maison's emblematic animal, the Dame à la Panthère appears to be inviting us to enter a grandiose temple whose entrance she protects. A poem by Rhael "LionHeart" Cape accompanies this invitation.
Plunged into darkness, the visitor is then lulled by a soundscape composed around the golden ratio frequency. Alone with the Panther, at the heart of the installation, the encounter is all consuming and almost meditative. The mysterious animal wanders, attracts, lets itself be approached and disappears as soon as you try to touch it, in the form of thousands of luminous particles. The Panther has disappeared, but its scent remains, leaving a soft, velvety sensation and an olfactory and radiant imprint, bestowing an invisible aura upon the visitor.
Staged at 2, rue Robert Esnault-Pelterie, 75007 Paris, the Scented Myth is open to public from 1st to 11th December 2022. Online registration is now available at https://www.osni.cartier.com.
#Cartier
#CartierHK
#CartierParfums
#OSNICartier
Cartier website: www.cartier.hk