Cartier Unveils the Latest Grain de Café Jewellery Collection
Yellow Gold Creations That Encapsulate the Glamorous Spirit of the 1950s,
Embodied by Elle Fanning, Global Ambassador and Face of the Collection
 Cartier is delighted to present Grain de Café collection. From a coffee bean, Cartier has created a solar collection of absolute elegance. Yellow gold creations that combine the glamour of the 1950s French Riviera with the radiant beauty of Grace Kelly. Inspiration drawn from the heart of the Maison's stylistic vocabulary, based on two cherished elements at Cartier: flora crafted in yellow gold and the ordinary made precious.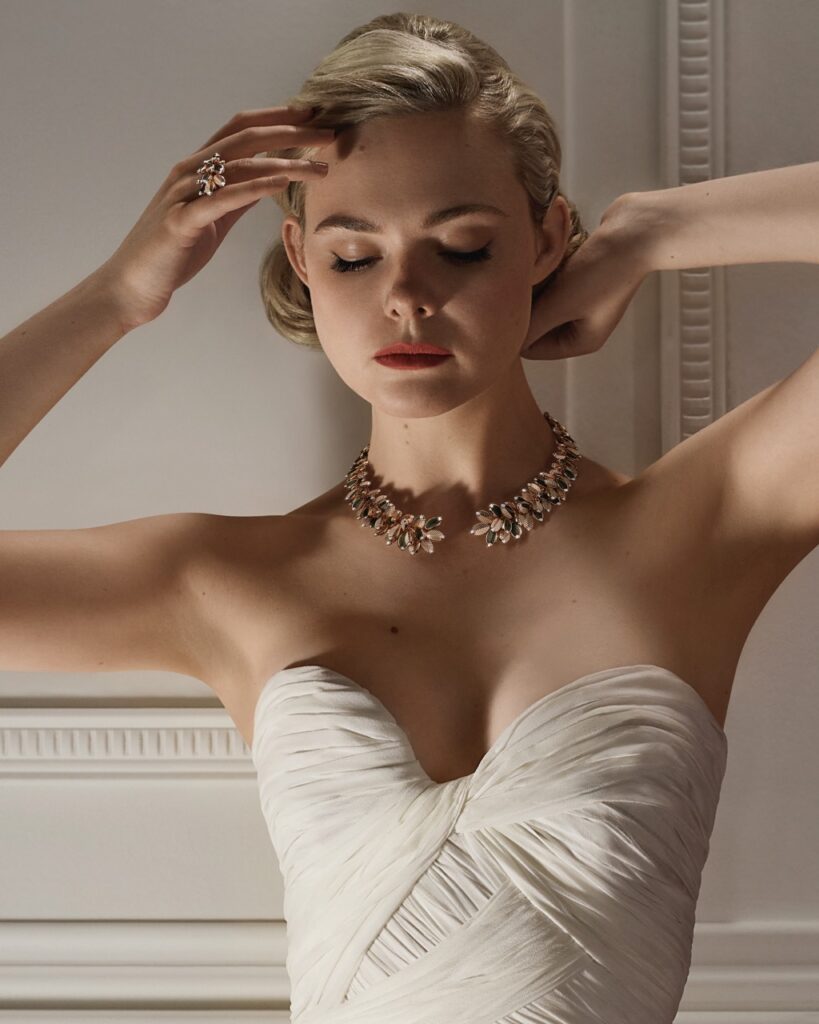 The creations in the Grain de Café collection—rings, pendants, earrings and brooches—enhance the skin like summer heat. Arranged in clusters, the coffee beans stir with the slightest movement in a precious rustle. Their sensual curves, studded with fiery diamonds set in white gold, radiate infinite delicacy.
In a luscious interpretation, Cartier studs a ring and a bracelet with rubellite beads. Half-flower, half-fruit, these scattered berries studded with a gold nail or a diamond appear in an assortment of beans, engraved gold hemispheres and diamonds set in platinum. Even more radical, Cartier pulls out all the stops with a necklace made up of two rows of gold beads topped with coffee beans and gold-studded rubellites. This year, the Maison is also reissuing a necklace originally dating from 1955, in homage to the creative history of Grain de Café and the world of Jeanne Toussaint.