Caudalie Smooth & Glow Oil Elixir – Experience Radiant Beauty with Multi-Use Fragrance Body Oil
This NEW Smooth & Glow Oil Elixir is a multi-use vegan oil that enriched with 5 precious essential oils and99% natural-origin ingredients. Rich in anti-oxidants, the elixir protects the skin from signs of aging, while providing nourishment for the hair. Rub a few drops at the palm of your hand, this non greasy formula is quick to absorb and instantly forms a smooth layer to the body, hair and décolleté, unleashing a flawless glowing skin and hair. For those who want to achieve a tighter neckline, nourished skin and shiny hair, the Smooth & Glow Oil Elixir is here to help.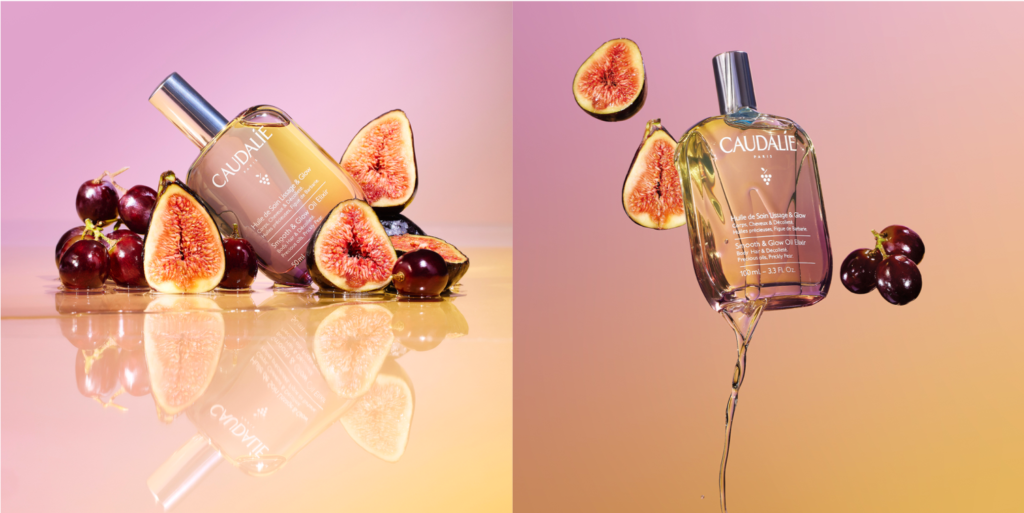 Adhering to four clean beauty commitments, our smooth & glow elixir does not contain endocrine disruptors, no irritants, no animal-derived ingredients, and no non-biodegradable ingredients. The collection is free from synthetic fragrance, parabens, phenoxyethanol, PEG, sodium lauryl sulphate, paraffin, mineral oils, phthalates, or any animal ingredients, promoting a sultry glow complexion for all skin types.
Smooth & Glow Oil Elixir HK$300/ 100ml