Celebrate the Arrival of Summer with The Arcane Collective's New Seasonal Dishes
With summer fast approaching, The Arcane Collective's three unique venues, Arcane, Moxie and Cornerstone, are introducing a rotating selection of light and refreshing dishes to celebrate the seasonality of the warmer months.
Created by Chef de Cuisine Sebastian Lorenzi, The Arcane Collective's Michelin-starred flagship venue Arcane will be adding a range of new seasonal dishes to their a la carte menu, such as a refreshing Hokkaido Scallop Carpacciostarter, paired with a fragrant and citrusy Timut pepper sour cream and fennel. The dish is generously soaked in a pomegranate and blood orange dressing, bringing both the colours and flavours of summer together onto one plate. The main courses on offer throughout the season include a vibrant Pan-Fried Sea Bass, fried to perfection with summer greens such as asparagus and broccolini. Fans of Arcane's classic Wagyu 7+ Rump Cap from Mayura Farm can enjoy a summery twist of white asparagus, oregano gremolata and sauce bordelaise, giving the dish a light, nutty flavour.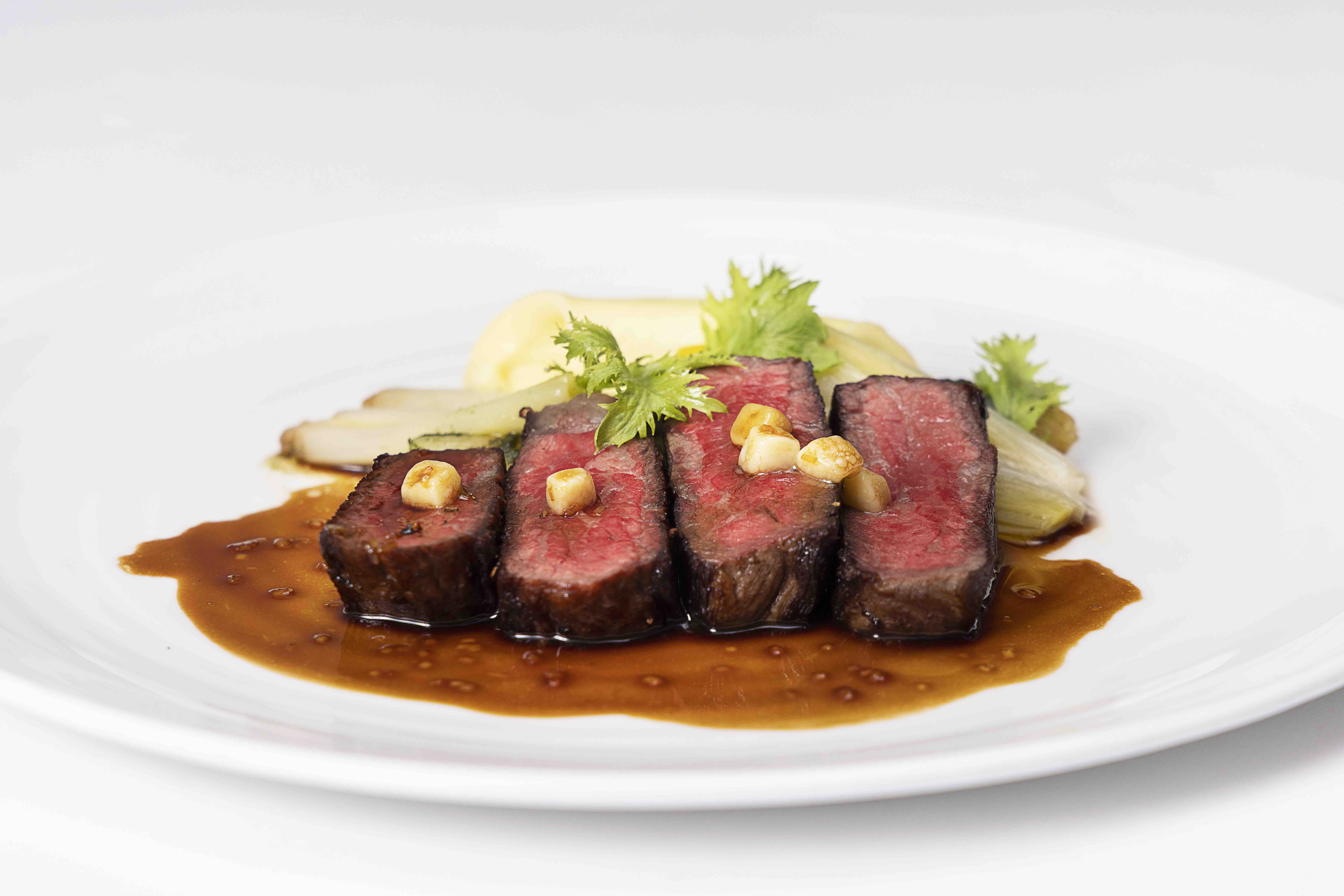 With plant-forward and ingredient-led cuisine at the centre of Moxie's menu, Chef Michael Smith is introducing several seasonal specials to their all-day dining selection. New to the menu are two seafood dishes – Mussels and Pesto Spaghetti, made with sustainably sourced mussels, served with a Romanesco and wild garlic pesto and spaghetti; and Patagonian Toothfish, a WWF first recommended choice fish paired with locally grown sweet potato and a fragrant tomato, cardamon and dill sauce. Guests can also enjoy plant-based options such as Grilled White Asparagus, accompanied by house-made tempeh and glazed with maple and soy, and Moxie's Baba Ganoush with a summer twist. By layering flaky plant-based puff pastry with smoky eggplant and chargrilled minted sweet and sour zucchini, topped with grated feta and Japanese tomatoes, Chef Michael Smith refines the classic dish with fresh and light flavours.
Cornerstone's Pan-Fried Sea Bass
Cornerstone's menu will also be getting a host of new seasonal specials from Head Chef Neal Ledesma. Guests can choose from refreshing starters such as Scallop Ceviche with raw Hokkaido scallops, crème fraiche nage and cucumber, and a Chanterais Melon Feta Mousse topped with Serrano ham, walnut pesto and cucumber for a unique twist on a classic summertime sharing plate. Chef Neal Ledesma combines eastern and western flavours in a Pan-Fried Sea Bass main course, paired with smooth curry velouté, broccolini and smoked baby aubergine. For a lighter main option, Cornerstone's White Asparagus & Potato Salad brings out the unique sweetness of the asparagus with tangy lemon zest for a citrusy punch. There is also an elegant and refreshing Chilled Summer Borscht, using locally sourced beetroot and watermelon. The dish is both fresh in flavour and colour making it the picture-perfect summer dish.
The Arcane Collective's summer dishes are available at all three venues now and will rotate throughout the season.