CELEBRATE THE YEAR OF THE RABBIT WITH FRED
The French creative modern jeweller FRED celebrates the coming Lunar New Year with a special selection that captures the spirit of the season. In this time of family reunion and happy visits, people gather to share the joy throughout the past year. As a local saying goes, "out with the old, in with the new", new items are essential for the celebration to mark a new beginning and bring new luck. What a better way to start the new year with a FRED jewelry piece!
From the stylish Force 10 pieces to the auspicious Chance Infinie offerings and the love-imbued Pretty Woman collection, FRED gifts dovetail with all the pomp and fanfare that precede a truly splendid Year of the Rabbit.
A cultural heritage from the ancient east, the red colour stands for luck and the gold good fortune. To felicitate the specific festive atmosphere, the Force 10 collection fittingly blends red and gold with an almost limitless sense of energy and freedom. The buckles come in all available sizes in yellow, white or pink gold – with or without diamonds – including the newly launched XL models and the Precious Small versions with a single fortunate ruby on the chain. A unique and unisex medium of self-expression, the handsome Force 10 offerings bedazzle a rich lustre of courage, determination and casual elegance for all family members.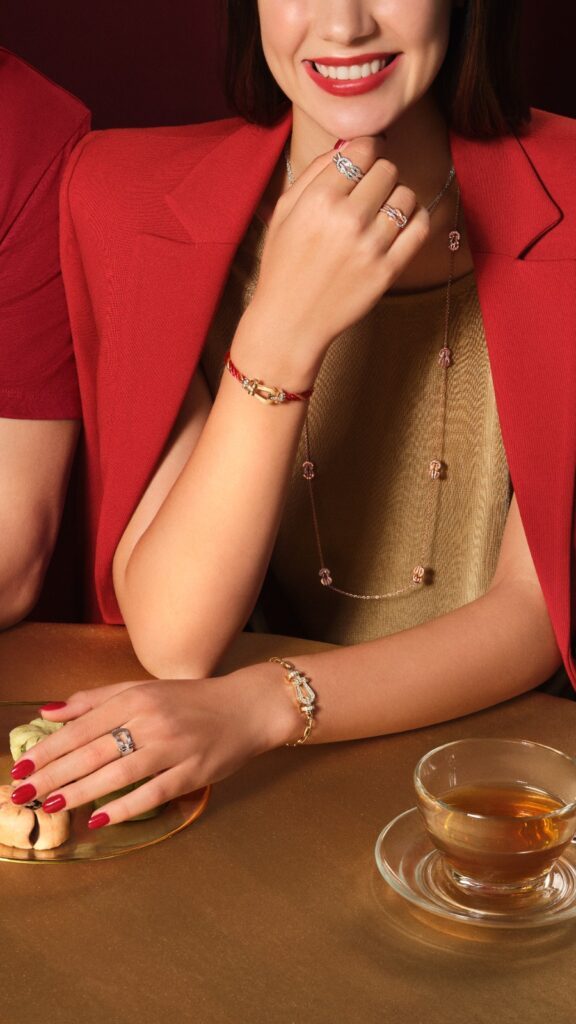 Dressed in pavé-set diamonds and rubies, the Chance Infinie pieces are felicitous in a livery of crimson and gold. The lemniscate-shaped "∞" motif not only represents infinity, but it also looks like "8" – a lucky number in Asian culture–bringing good fortune to the wearer. This special selection acts as talismans and hence an indispensable lucky charm in the New Year!
Celebrating love in all its forms, the Heart within the Heart design of Pretty Woman ensures the pieces to be the warmest gifts to give to our beloved, as a token of filial, parental love, romance, a great friendship or event self-encouragement. Continuing the diamond-and-gold duo design heritage, the selection shows ultimate ultra-modern glamors, extremely easy to mix-and-match and stack. Several pieces embellished in rubies or cornelian are fitting for the festive occasions, showing your moods and varying your looks with extensive options!
For the Year of the Rabbit, FRED's creative gifts renew bonds among people and express its own hope for the days to come – one that celebrates the precious moments of togetherness and encourages all to Live The Joy.