Celebrate White Truffle season with special menus and cocktails
Aqua Restaurant Group is celebrating Autumn with two new white truffle menus and special cocktails at aqua and Cantina, available from now early January. The group's Regional Italian Executive Chef Andrea Mura has paired white truffle from Alba with the finest seasonal produce to highlight this rare and luxurious ingredient. The best truffles are found exclusively in the Piedmont region of Italy, around the town of Alba, foraged using specially bred dogs who are trained to unearth these valuable gems of the culinary world.
Satisfy Your White Truffle Cravings at Cantina
Cantina – the hearty modern Italian in Tai Kwun presents the most coveted seasonal dishes with generous shaved white truffle for true food lovers, including Jerusalem artichoke velouté with white truffle (HK$298) and White truffle risotto with langoustines and porcini dust (HK$698). The show-stopping main is Grilled veal fillet with porcini mushrooms and white truffle (HK$648) followed by a decadent dessert of crunchy Truffle and white chocolate mousse with chestnut ice cream (HK$198). Each dish is decorated at the table with hand-shaved truffle and is available a la carte or part of a four-course menu priced at HK$1,680 per person.
Cantina, Police Headquarters, Block 01, Tai Kwun,
10 Hollywood Road, Central, Hong Kong
T 2848 3000 | www.cantina.com.hk |FB & IG @cantinahongkong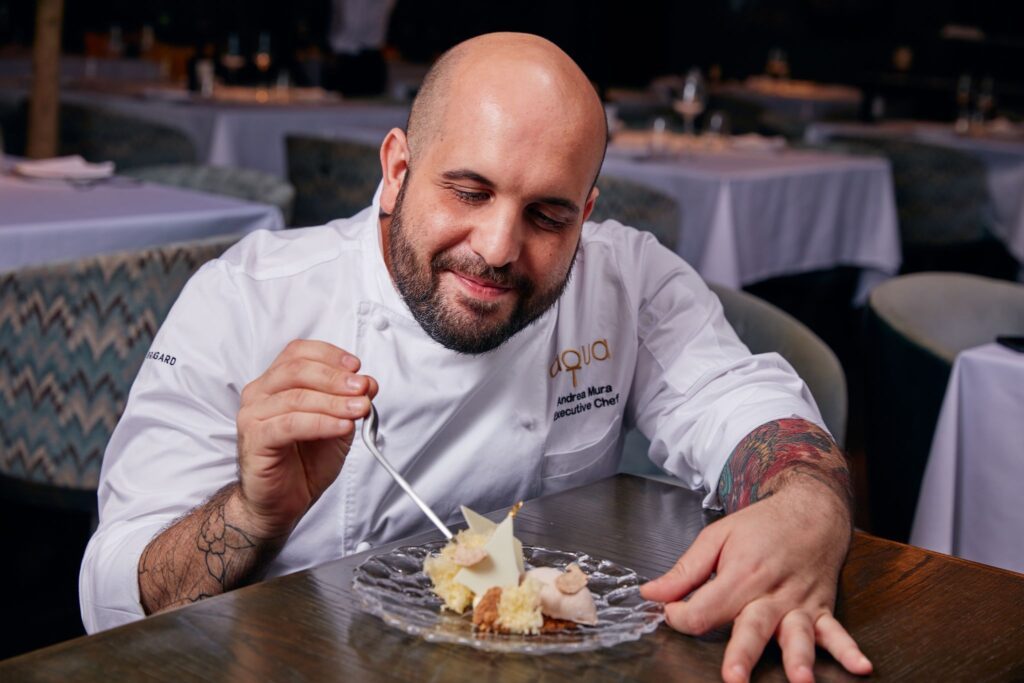 A Taste of White Truffle at The Dispensary Bar
Creative Bar Director Lorenzo Coppola has created an indulgent truffle twist on a classic old fashioned at The Dispensary. Viva La Truffle (HK$148) is made with smooth Johnnie Walker Black Label, white truffle & honey slow-cooked overnight and rich coffee bitters, topped with a white truffle shaving to finish.
The Dispensary, Police Headquarters, Block 01, Tai Kwun, 10 Hollywood Road, Central, Hong Kong | T 2848 3000 | IG @thedispensaryhk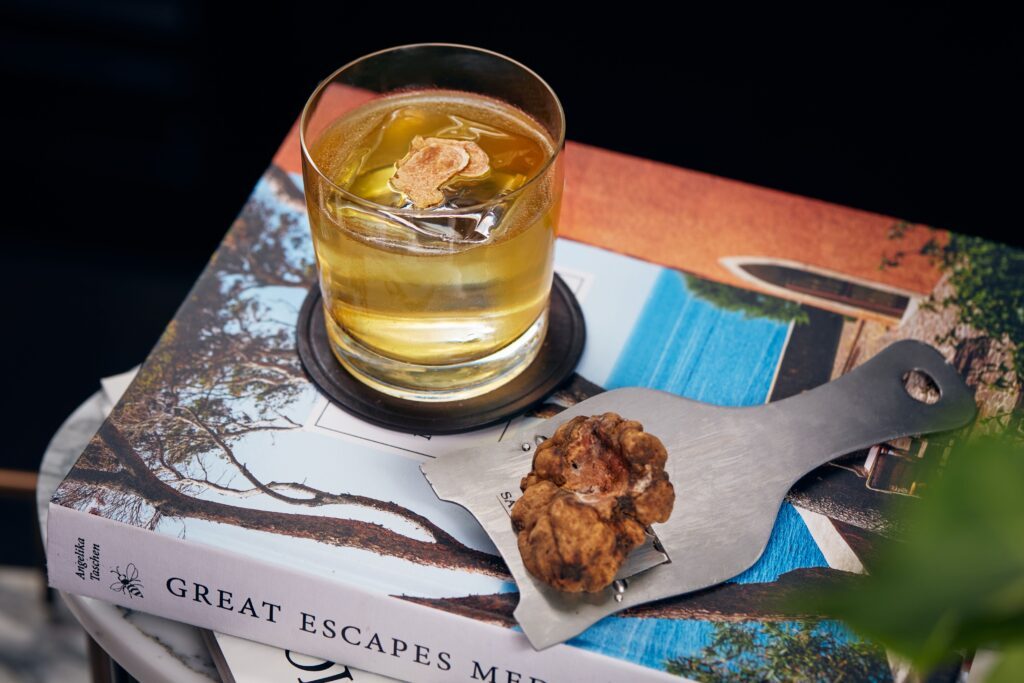 Truffle-Hunt Dessert & Alba Infused Cocktail at aqua
aqua's Italian and Japanese chefs introduce an exquisite White Truffle menu, featuring a mouth-watering Seared wagyu roll & white asparagus salad ($480) to start, followed by a decadent White truffle risotto, with pickled chanterelles and porcini dust ($680). Journey to Japan withWagyu sirloin, truffle amaretto soy, turnip lily bulb purée with shaved Alba white truffle ($780). For dessert, Chef Andrea Mura unveils a special "Alba white truffle harvest" ($280) inspired by his very own truffle-hunt experience in Piedmont. Guests are invited to dig through a delicious white truffle & chestnut mousse finished with cacao soil to find prized white chocolate truffles. Each dish is available a la carte or enjoy the four-course menu for HK$2,200 per person.
Over at the bar, delve into the flavours of Italy and Japan withToryufu Sour (HK$148) – an intriguing mix of white truffle infused Johnnie Walker Black Label and umami bitters, topped with a delicate slice of white truffle to delight your tastebuds.
aqua, 17/F H Zentre, 15 Middle Road, Tsim Sha Tsui, Hong Kong
T 3427 2288 | www.aqua.com.hk | FB @aquahk | IG @aquahongkong