Cha Eun-woo and ASTRO members celebrate unique bonds with Chaumet Liens upon the group's 7th anniversary
True to its "jeweller of sentiments" tradition, Maison Chaumet launches new additions to its iconic Liens Collection this year, celebrating the bonds between people and the links that unite people and draw their destinies together. Chaumet once again joins hands with friend of the Maison Cha Eun-woo, shoulder to shoulder with his teammates from K-pop group ASTRO – JinJin, Moon Bin, Rocky and Yoon San-ha, to honour the unique bond shared by the team at the 7th anniversary since their debut in 2016. One team, diverse personalities – they wear simple white tees and jeans with different combinations of Liens Évidence and Jeux de Liens jewellery. Their poses and interactions not only show connections and friendship but also add warmth to the portraits.
The Liens Évidence novelties on the ASTRO team are bolder, more imposing and larger than the originals, highlighting the power of their links that only grow ever stronger with time. Inspired by the symbol of infinity, the Jeux de Liens pieces represent their strong team spirit and solidarity. They are revisited in white gold and calibrated sapphires, sensually evoking the Maison's signature blue.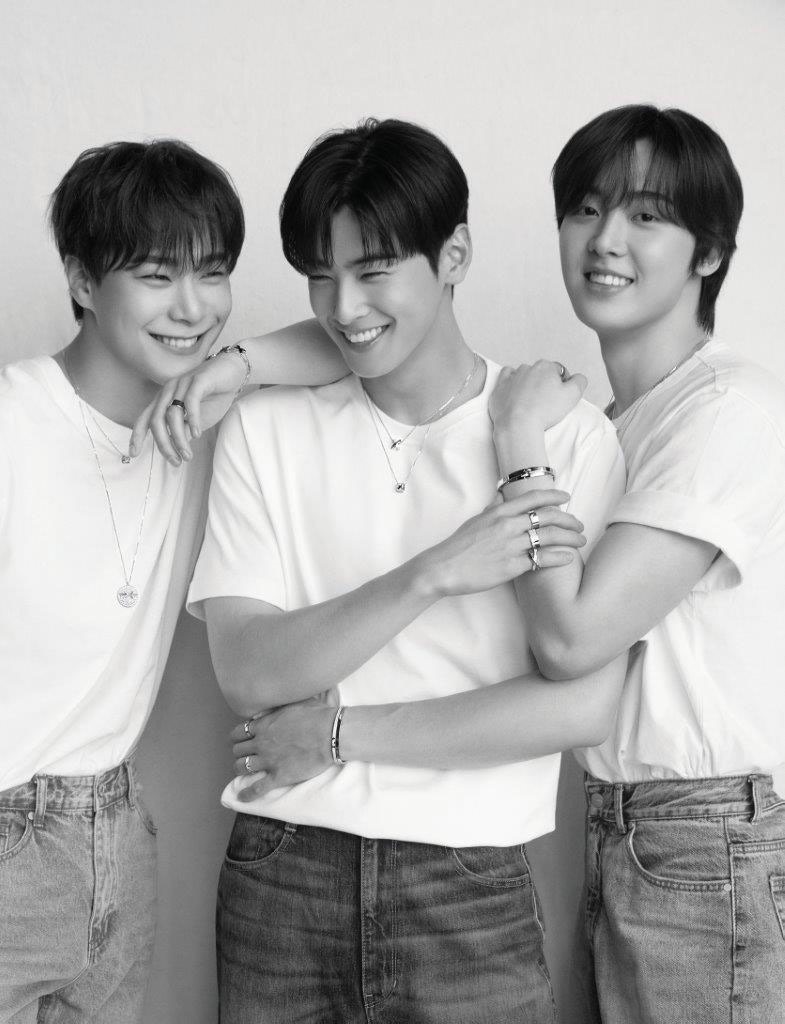 From passion to affection, love to friendship, Chaumet Liens captures those unique moments that light up your life. Each emotion has its talisman.