Champagne & Caviar Specialist Social Drinking & Dining Venue Opens at Central's The Pottinger Hotel
Hong Kong's dining scene is due for a new social drinking and dining destination, and there is no better way to make merry than with a bottle of the finest champagne accompanied by plates topped with caviar. Opening this summer at The Pottinger in the heart of Central, HUSO is not shy to indulge in life's finest pleasures, taking the name from one of the most widely-celebrated breeds of caviar-producing sturgeon. The first of its kind, HUSO boasts a thoughtful selection of champagnes and caviar, promising a voluptuary drinking and dining experience perfect for socialising.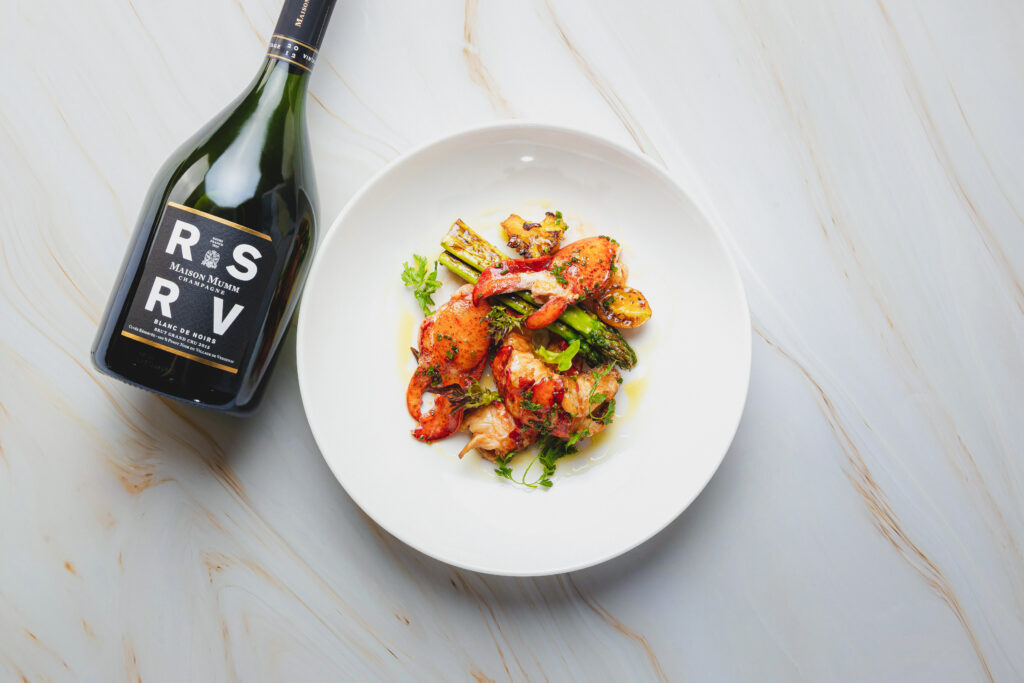 Situated at the gateway between historic landmarks and trendy hotspots of Central's most prestigious avenues, HUSO is the destination to indulge in luxurious drinking and dining desires, with a selective Champagne list and a lavish menu of seafood-rich French Mediterranean cuisine served in style fit for celebration, at a modest price point. Served in generous portions, each dish is designed to share among groups of varying sizes, encouraging diners to celebrate togetherness. From delicate starters to extravagant sharing plates, each course is honest in presentation, highlighting fresh, quality ingredients of utmost luxury above everything else. Those seeking a trendy gastronomic experience can satisfy their most lavish cravings without breaking the bank, pleasing their eyes and palate at HUSO's sophisticated and stylish space.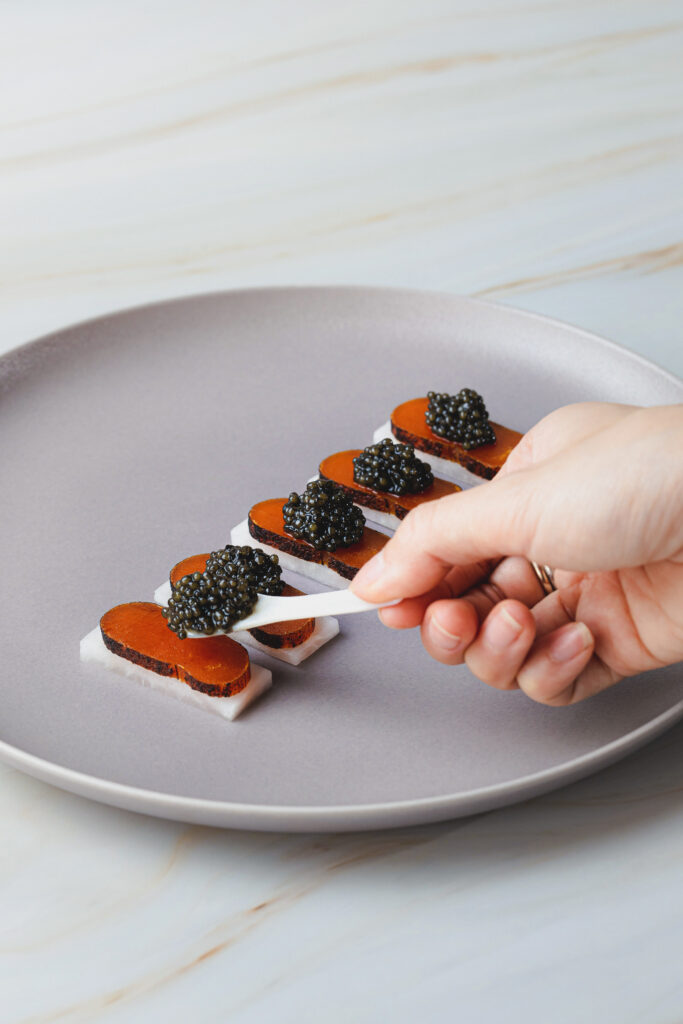 A feast for the eyes
Light interiors accented by contemporary art and ornaments decorate the ample space, giving it a graceful yet sensual French flair. The art adorning the walls was commissioned specifically for the project and custom-made by a local artist, Yannes Choi Ka Yan.
Yannes' artwork celebrates the human form, sensually yet elegantly depicting female figures engaging with HUSO's signature menu items, using her signature linear style. Each unique piece presented at HUSO is chic in its simplicity, providing customers with something visually stimulating as they enjoy their meal.
Opening Hours:
Monday to Sunday 12:00-15:00 (14:30 last order), 18:00 – 22:30 (21:30 last order)
Address:
The Pottinger Hotel, 74 Queen's Road Central (Hotel's main entrance, 21 Stanley St, Central)
Reservations:
(852) 5801 1280 / 9036 8898